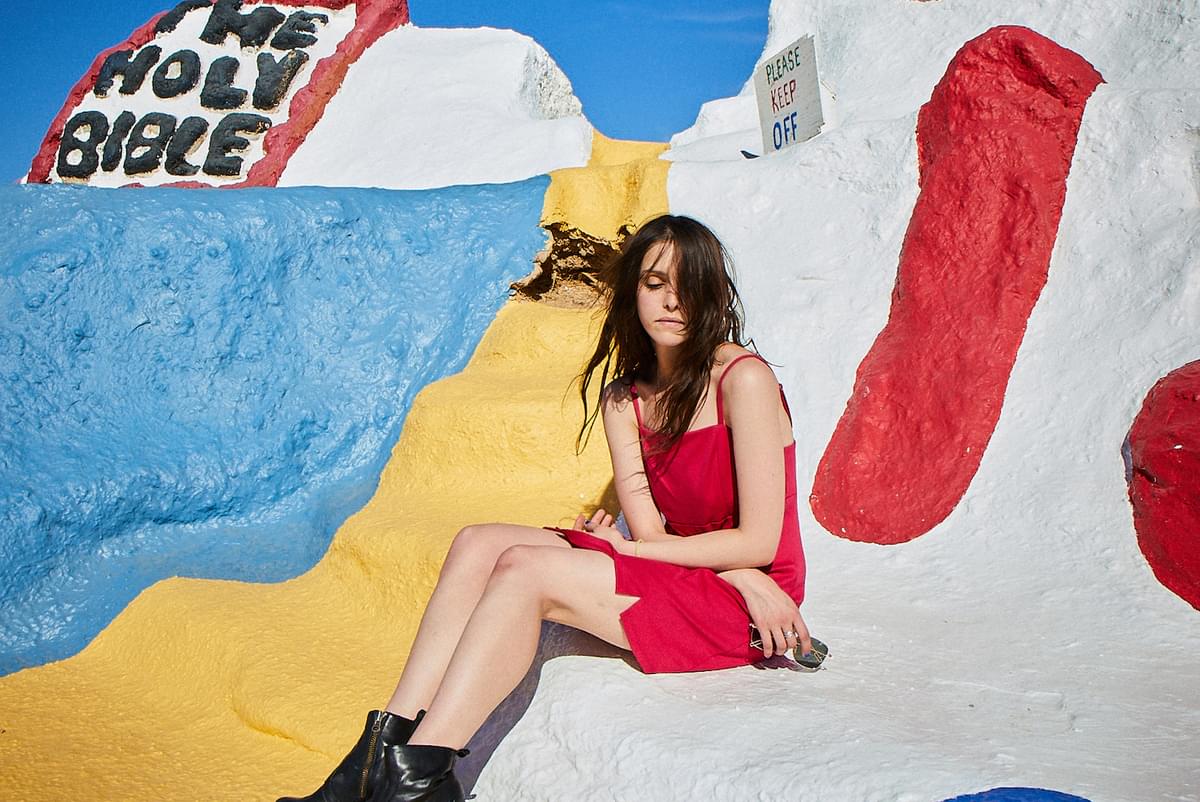 Tess Parks announces first solo album in over eight years with lead single "Happy Birthday Forever"
Tess Parks is back with news of her first solo album in over eight years And Those Who Were Seen Dancing, and has unveiled the lead outing "Happy Birthday Forever".
"Happy Birthday Forever" is the first new solo release from the Toronto-born, London-based singer/songwriter since 2013's Blood Hot album, and is teamed with news of Parks' forthcoming solo album.
Parks says of the single, "These lyrics were written when I was living on Henshaw Street in Elephant and Castle in 2009. I think I used to play this at some of my first solo shows in London. In late August 2019, I brought the words to Ruari [Meehan]'s, and him and Francesco [Perini] had already made this amazing music so I sang over it and then later, Josh [Korody] added the awesome beat that comes in. The song was very cleverly and surprisingly originally titled "Get Me Out Of Here", and one day in October 2020 my sister, Isabella, was driving us home from a mixing session and I saw a license plate that said 'GMOOH', which is how I always used to abbreviate it, so I was like, 'Okay, I'm definitely on the right path, I must be. Gotta finish this album'."
And Those Who Were Seen Dancing was recorded between 2019 and 2021, and features lyrics and ideas that date back over a decade.
"In my mind, this album is like hopscotch," Parks says of the album. "These songs were pieced together over time in London, Toronto and Los Angeles with friends and family between August 2019 and March 2021. So many other versions of these songs exist. The recording and final completion of this album took over two years and wow - the lesson I have learned the most is that words are spells. If I didn't know it before, I know it now for sure. I only want to put good out into the universe."
She adds, "I really felt discouraged to complete this album. I stopped listening to music for honestly about a year altogether and turned to painting instead. I really had to convince myself again that it's important to just share whatever good we can - having faith in ourselves to know that our lights can shine on and on through other people and for other people. The thought of anyone not sharing their art or being shy of anything they create seems like a real tragedy to me. Even if it's not perfect, you're capturing a moment."
Tracklist:
Wow
Suzy & Sally's Eternal Return
Happy Birthday Forever
We Are The Music Makers And We Are The Dreamers Of Dream
Brexit at Tiffany's
Old Life
Do You Pray?
Good Morning Glory
I See Angels
Saint Michael
"Happy Birthday Forever" is out now. Tess Parks'
And Those Who Were Seen Dancing
album will arrive via Fuzz Club Records on 20 May, and is
available to pre-order now
.
Get the Best Fit take on the week in music direct to your inbox every Friday