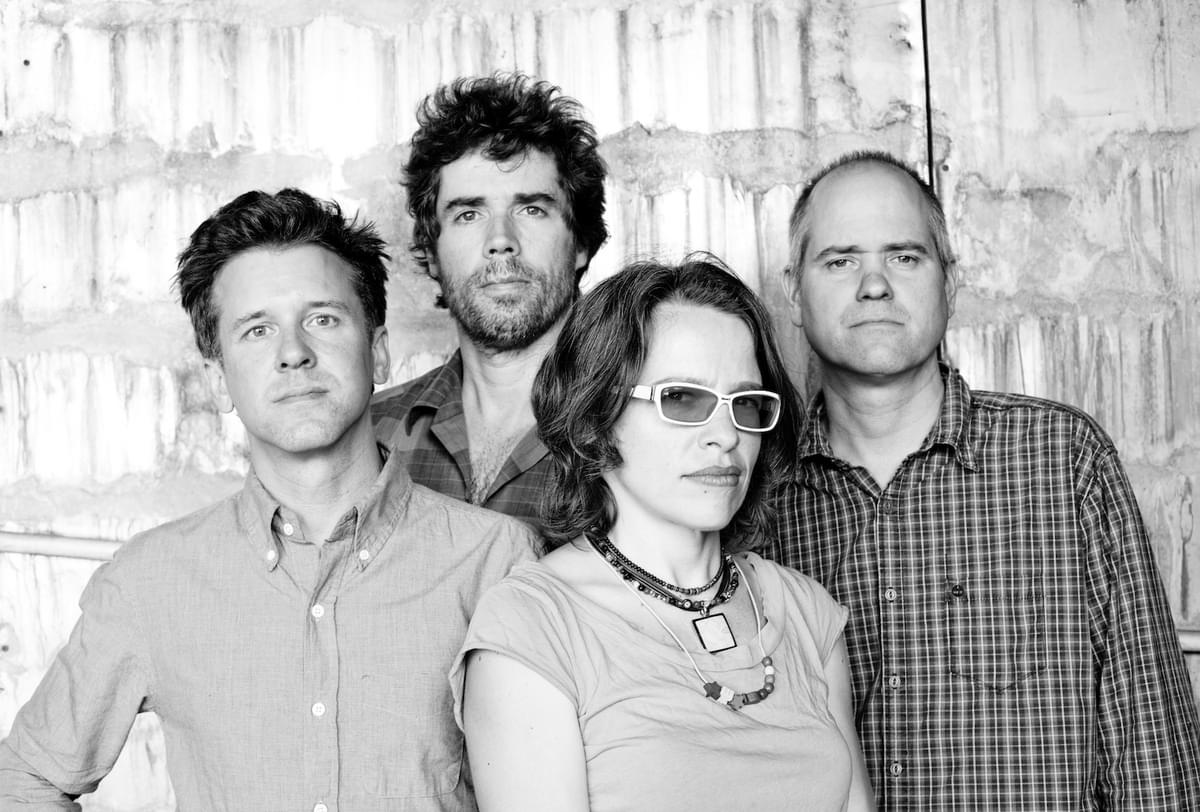 Superchunk reveal new charity single featuring F*cked Up's Damian Abraham, "Our Work Is Done"
Superchunk return with new track "Our Work Is Done" and cover Klaus Nomi's "Total Eclipse" for a new 7" charity single.
Having made their return to music back in February with new album What a Time to Be Alive, Superchunk have been releasing a steady stream of 7" charity singles through the year.
"Our Work Is Done" is the first new track from the group since their record dropped earlier this year, and features vocals from Fucked Up's Damian Abraham.
On their new collaboration, Abraham tweeted, "When I was 19 and living in England I went to see Superchunk play. I was looking at the merch when Laura asked me to watch the table so she could run a do something. I thought it was so cool that I got to be their merchperson (for 5 min). Well look at me now!?!"
The B-side is a cover of Klaus Nomi's "Total Eclipse", both of which you can listen to below.
Speaking about the new double single, Superchunk's Mac McCaughan explains, ""Our Work Is Done" is an imaginary conversation between the last two living residents of a hot and dying planet. Damian Abraham from the band Fucked Up lends his gravitas to the situation. "Total Eclipse" is a song about a different kind of holocaust, originally performed by Klaus Nomi. When I saw the film Urgh! A Music War, the Nomi clip blew my mind. I didn't know what to make of him or the performance. Truly a unique artist trying to convey the urgency of several emergencies at once."

Expanding on which charity they'll be donating to, McCaughan says, "The news these days is overwhelming, and sometimes it's hard to focus on the larger issues we are all collectively facing. Climate change is transforming the world in dangerous ways and requires immediate action. The proceeds from the single will go to Bill McKibben's 350.org, and we stand by them as they build the global grassroots climate movement that can hold our leaders accountable to the realities of science and the principles of justice."
The new double-sided single follows previous charity releases "I Got Cut" / "Up Against the Wall" (benefitting Planned Parenthood South Atlantic), and "Break the Glass" / "Mad World" (benefitting the Southern Poverty Law Center).
There'll be two editions of the 7" to collect. 250 numbered copies on black vinyl, and 290 numbered copies on mint green marble vinyl, signed by all four members of Superchunk.
"Our Work Is Done" / "Total Eclipse" are both out now via Merge.
Find out more
.
Get the Best Fit take on the week in music direct to your inbox every Friday