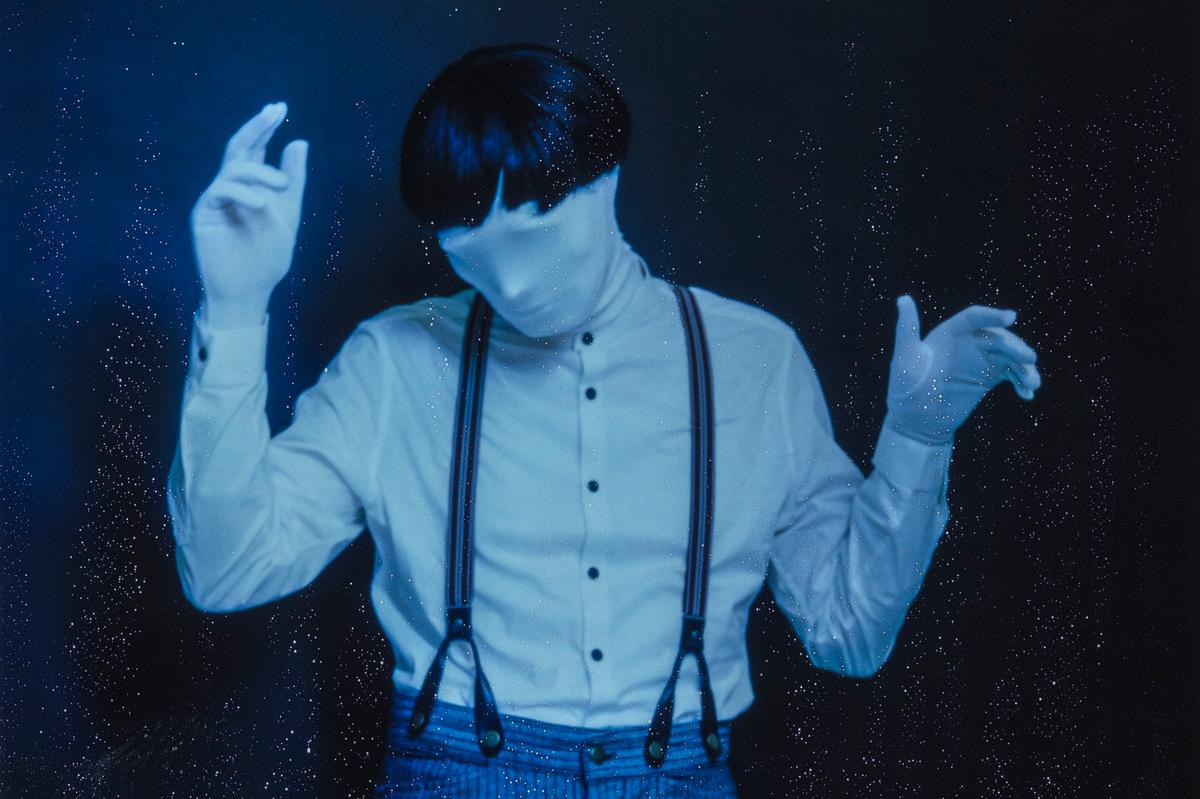 St. Vincent accused of "blatantly ripping off" New Zealand musician's ideas
New Zealand musician Princess Chelsea has accused St. Vincent of "blatantly ripping off" the style of close collaborator and fellow NZ artist Jonathan Bree.
St. Vincent took to Coachella over the weekend, and her performance was accompanied by lots of visual elements. Check out part of her set below:
Princess Chelsea says that she was sent screengrabs of the set, and that the resemblance between St. Vincent and Jonathan Bree's visuals is "blatant".
"I have no beef with St. Vincent - but this has really disappointed me," Princess Chelsea writes on Facebook. "Anyone who is familiar with Jonathan Bree and his music career which has spanned close to two decades in New Zealand will see clear similarities (far too clear) with his very particular visual aesthetic he has been developing since 2015 with the release of his music video for 'Weird Hardcore'. This visual aesthetic caught the attention of people all over the world last year with the release of the video for his song 'You're So Cool' in August 2017."
"Jonathan has always been a pretty underrated artist and I was thrilled at how people who had never heard of him seemed to connect with this song and discover his music," adds Princess Chelsea. "Jonathan is about to go on tour in Europe with his amazing masked band in August - but woke up this morning to see pictures of a much more established artist on a major label blatantly ripping off his aesthetic on stage at the biggest music festival in the world. Am I overreacting because I just think this really sux. As independent artists our ideas are precious. There is a difference between drawing inspiration from someones's idea and blatantly ripping it off. Jonathan's visual aesthetic is his visual art, it goes hand in hand with his music and is much his intellectual property as the music he writes."
Check out the videos for "Weird Hardcore" and "You're So Cool", and see Princess Chelsea's tweets below.
@st_vincent and team, I feel you've encroached on Jonathan Bree's visual aesthetic which he has been crafting since 2015. In the absence of major label funding and Coachella fees, as independent artists our intellectual property is precious. https://t.co/CF9gLAEDoB This sux.... pic.twitter.com/Din6lXyUsO

— Princess Chelsea (@lilgoldenbook) April 15, 2018
Someone sent me these screen-grabs of St Vincents live show at Coachella. I have no beef with St Vincent - but this has really disappointed me. Anyone who is familiar with Jonathan Bree and his music... https://t.co/cuwhUYxrMi

— Princess Chelsea (@lilgoldenbook) April 16, 2018
UPDATE: 17/4:
"So I did an angry ranty Facebook post including some words in all caps claiming that St. Vincent ripped off Jonathan Bree's aesthetic for her recent performance at Coachella," Princess Chelsea adds in a new statement. "I'm a little bit regretful at my tenor, but now some people have noticed it, (honestly that was my intention) so I can't really take it down or I'll look dumb. Did Jonathan Bree invent the mask? Is he the first guy to wear a mask on stage? No. I'm not super intelligent but I'm pretty sure he didn't invent the mask."
"To claim that some indie guy Jonathan Bree from New Zealand came up with the concept of wearing a mask on stage is delusional," she continues. "How is Jonathan's masked character and band his own creation when it's effectiveness is in it's simplicity? What is it about his masked character specifically that makes it his own? Am I or any New Zealander who agrees with me just seeing this situation how we want to see it so we can feel more validated because we're insecure as a nation? I discuss these questions in a more long-form and light-hearted post I have written at The Spinoff and that will be my final word on this."
Read the new piece for The Spinoff.
We've reached out to representatives of St. Vincent for further comment.
St. Vincent will play Coachella's second weekend on 20 April. Bree's next album
Sleepwalking
is out 8 June.