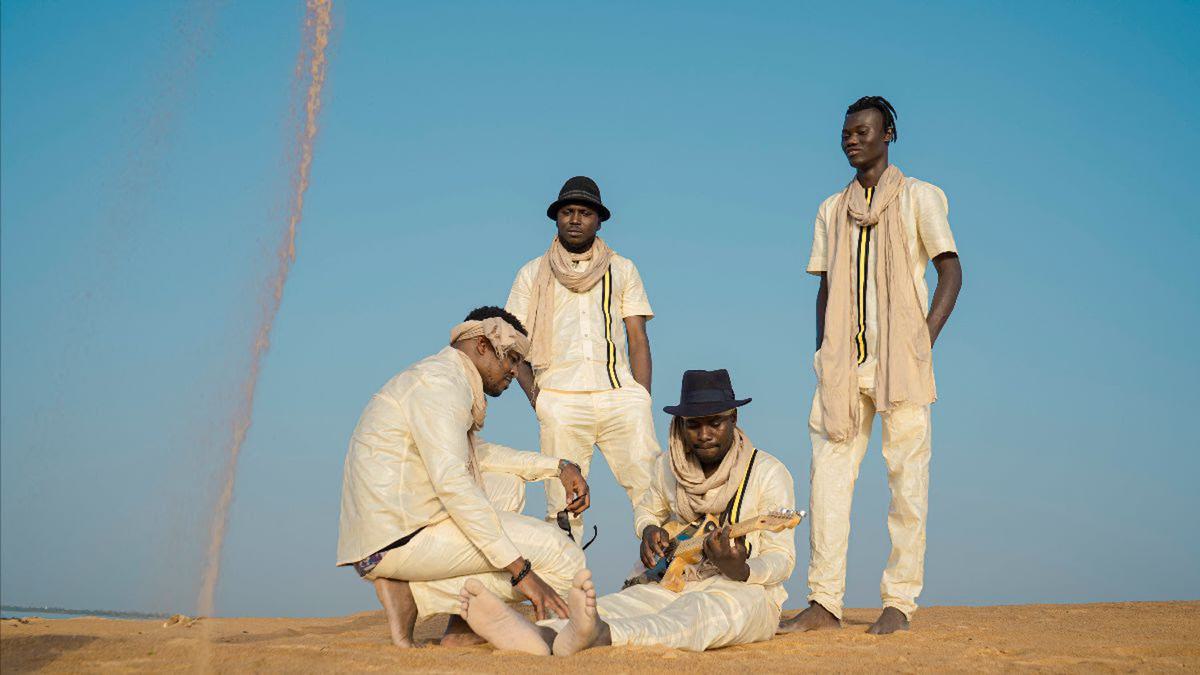 Songhoy Blues preview new album with third single "Barre"
Songhoy Blues have returned with their new cut "Barre", a third preview of their forthcoming album Optimisme.
"Barre", which is Songhai for 'change', arrives after previous singles "Badala" and "Worry".
Aliou of Songhoy Blues says of the new release, ""Barre" means change. We need change. In the song we are inviting youth to get involved in politics and government to bring about change because they understand the actual challenges we face today. That's the only way. The problem in Mali is guys from the 1960s are still around and control everything. It's like how yesterday gave today a chance, today needs to give tomorrow a chance."
The group's Optimisme album will be their third, and first since 2017's Résistance LP.
Optimisme is a multilingual album that is produced by Matt Sweeney of Chavez.
"Barre" is out now. Songhoy Blues'
Optimisme
album will be released 23 October via Transgressive Records, and is
available to pre-order now
.