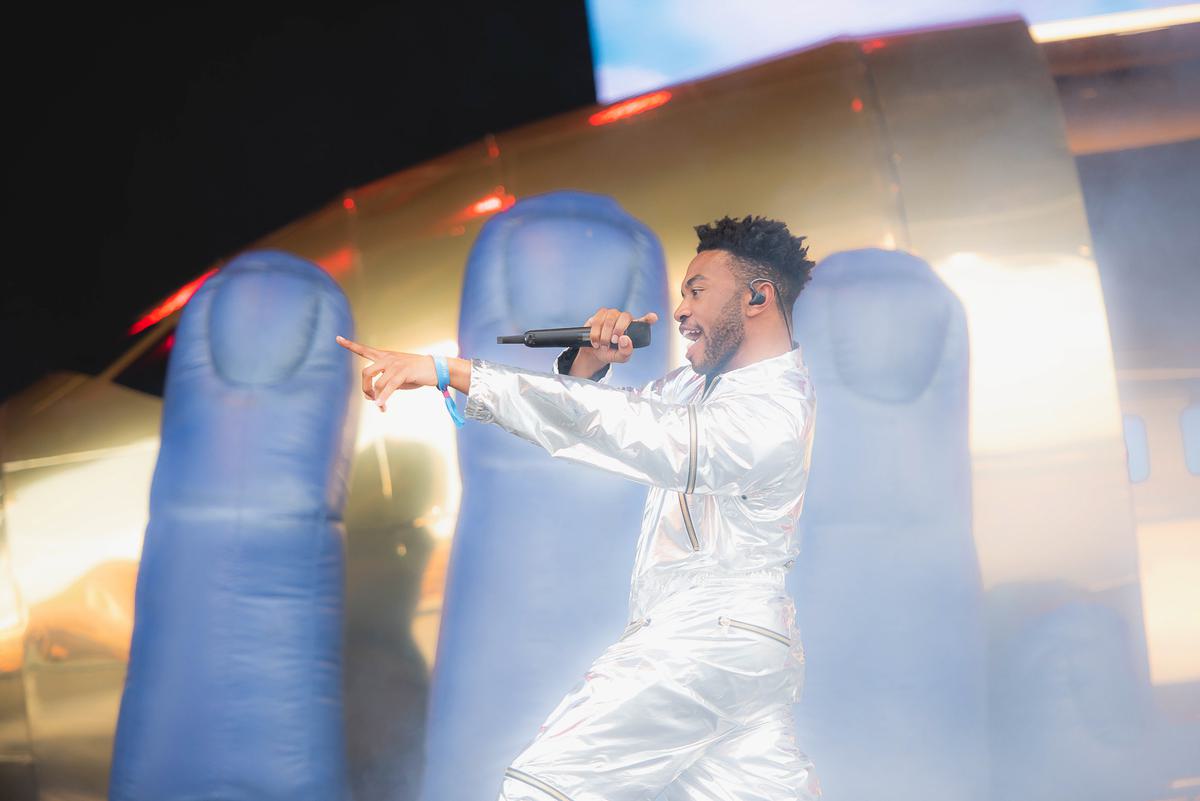 Shia LaBeouf and Kevin Abstract discuss Brockhampton, therapy sessions, and more in new interview
Brockhampton's Kevin Abstract has been interviewed by Shia LaBeouf about music, fame, and the therapy sessions they host together.
The new interview for i-D sees Abstract open up to his friend Shia LaBeouf about his career, from his solo stuff, to Brockhampton, and he even discusses crying, and the therapy sessions they host in LA.
Speaking about starting his career, LaBeouf asks Abstract if he knew he was going to "make it", to which he replies, "A mix of both. I remember reading that you went through the Yellow Pages to find your agent. At like 10, I was doing the same. Calling studios in Corpus and trying to book time for myself. It's wild. I also called Def Jam when I was 11 and asked to speak to the CEO. At the time, the CEO was Jay-Z. I wanted to meet him so bad."
LaBeouf asks him if he always wanted to be famous, and if it lives up to his expectations. Abstract explains, "Yes I've always wanted it. I don't know why. Maybe because I've always wanted attention. Is it what I wanted it to be? No. It's not the stuff I grew up romanticising. Trying to find my place within it all is like, damn that's not what I thought of when I was younger."
Shia LaBeouf goes on to say Abstract was the "least talkative motherfucker in the whole room" when they started their therapy sessions, and asks if Absract finds it hard to be the leader. Abstract, the driving force behind Brockhampton, replies, "It's hard to be a leader, but it's harder having someone else telling me what to do. The group we were in before this got to a point where I wasn't the leader, but I had such a strong vision in my head that I left that one and made Brockhampton. I called people from the last group, and was like, "I'm making this thing. I want to be the leader and I want you to come on, for this to be your role." I was very clear and direct about it."
The interview goes on to become more intimate, with Abstract revealing that he cries "all the time". He adds, "I don't think it makes me weak or anything, I think I'm just afraid."
Brockhampton's new album
Ginger
is out now. Read the full interview on
i-d.vice.com
.