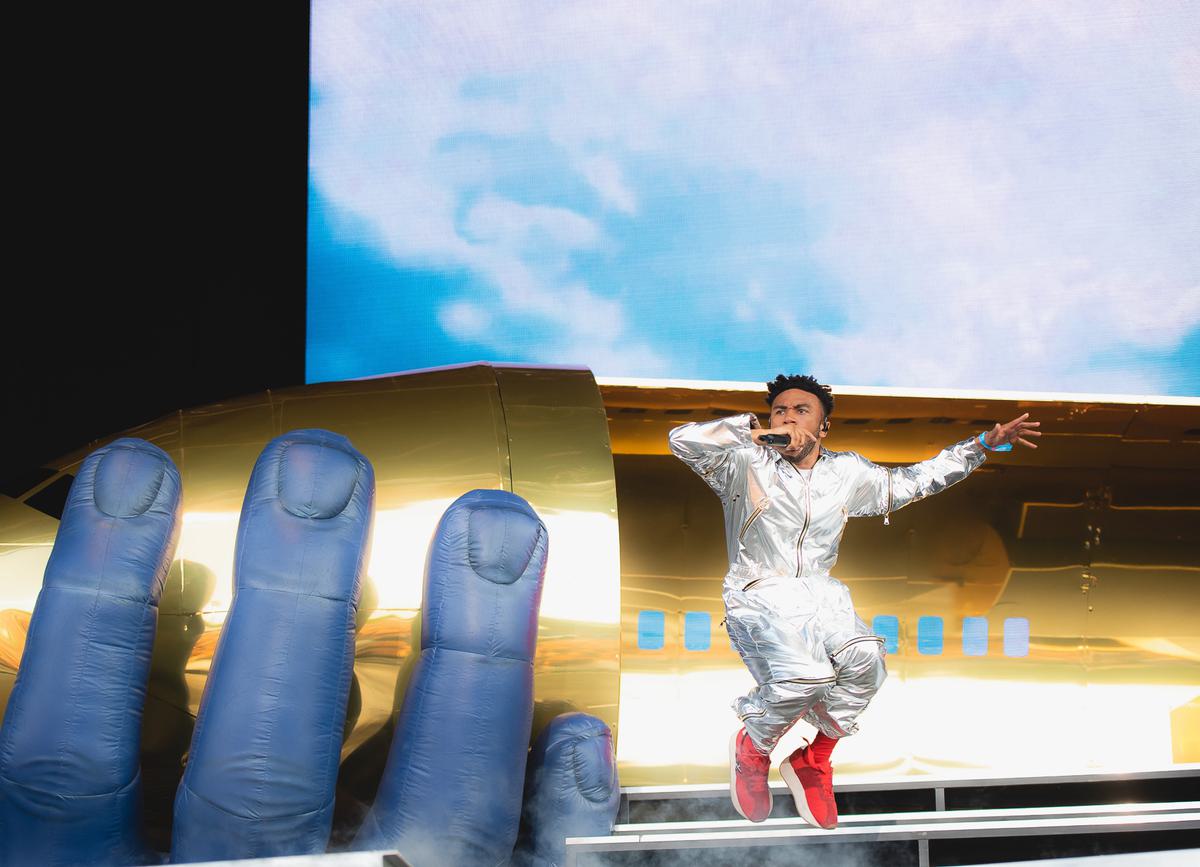 Kevin Abstract hosts therapy sessions with Shia LaBeouf for musicians in LA
In a new interview with GQ Magazine, Kevin Abstract has revealed that while he's been taking some time out from making music, he's been putting his attention into hosting therapy sessions with Shia LaBeouf, "I became friends with one of my idols and heroes recently, Shia LaBeouf. Every Friday at my house, we do this thing called Friday therapy. I invite a bunch of artists from L.A., and we sit in my kitchen. It could be 40 people. One by one, we go in a circle and say what our week looked like. It's taught me a lot."
Expanding on the conversations that go on at the sessions, Kevin Abstract said, "A lot of people's issues are just rooted in living alone in Los Angeles, because everybody goes to that place chasing a dream. As corny as it sounds, it's so true, and everyone hits the same fucking wall. To sit there and talk with people around the same age, it's just inspiring. Shia guides the sessions. He's 10 years older than me, so the advice he has is fucking crazy. He was born in L.A, grew up on TV. He fucked up a lot—the most. It's really healthy to have someone like that in my life."
Back in May, Abstract uploaded a voice clip to his website in which he revealed he only releases "music not from joy but from obligation, which will cause messy, unfinished work."
Straightening out his point, Abstract told GQ, "There was a moment where this person I knew texted me and asked me how I felt about my career, and I replied, just talking about how I felt like I was making records from a place where it felt like hell. I sent it to my creative partners, and one of my producers put music underneath it. I was like, "Oh, this is cool. I'll just put it on my website." I put it on my website. It didn't get crazy coverage, but a few headlines and people on Reddit were like, "Oh, fuck, Kevin's having a breakdown and he regrets signing to his record label." That's a fuckup I'm thinking about lately."
Expanding on the reasons behind him not wanting to make music, Abstract said, "My problem was, we lost a member from our group. Close, close, close childhood friend, traumatic experience. We put out a fourth album after the stuff, which got us a lot of hype, [and] didn't get the reaction we wanted, so it made us take a step back and made me realize maybe the group should take a break and just live life for six months. I had already released a solo record, and maybe we could just give that to the label and that would count for a record. I did want to [put out a record], but also I was burnt-out. I should not have made an album. I think the thing that saved my record is, it was vulnerable and it's honest and it's pure. But I personally don't want to make another album."
Abstract also confirmed that BROCKHAMPTON have been working on a new record, "We want to make a summer album. Feel-good. Not too sad and like, "Oh, our life sucks," just more like, "Just enjoy what's in front of you.""
Kevin Abstract's Arizona Baby album is out now. Visit
gq.com
to read the full interview.