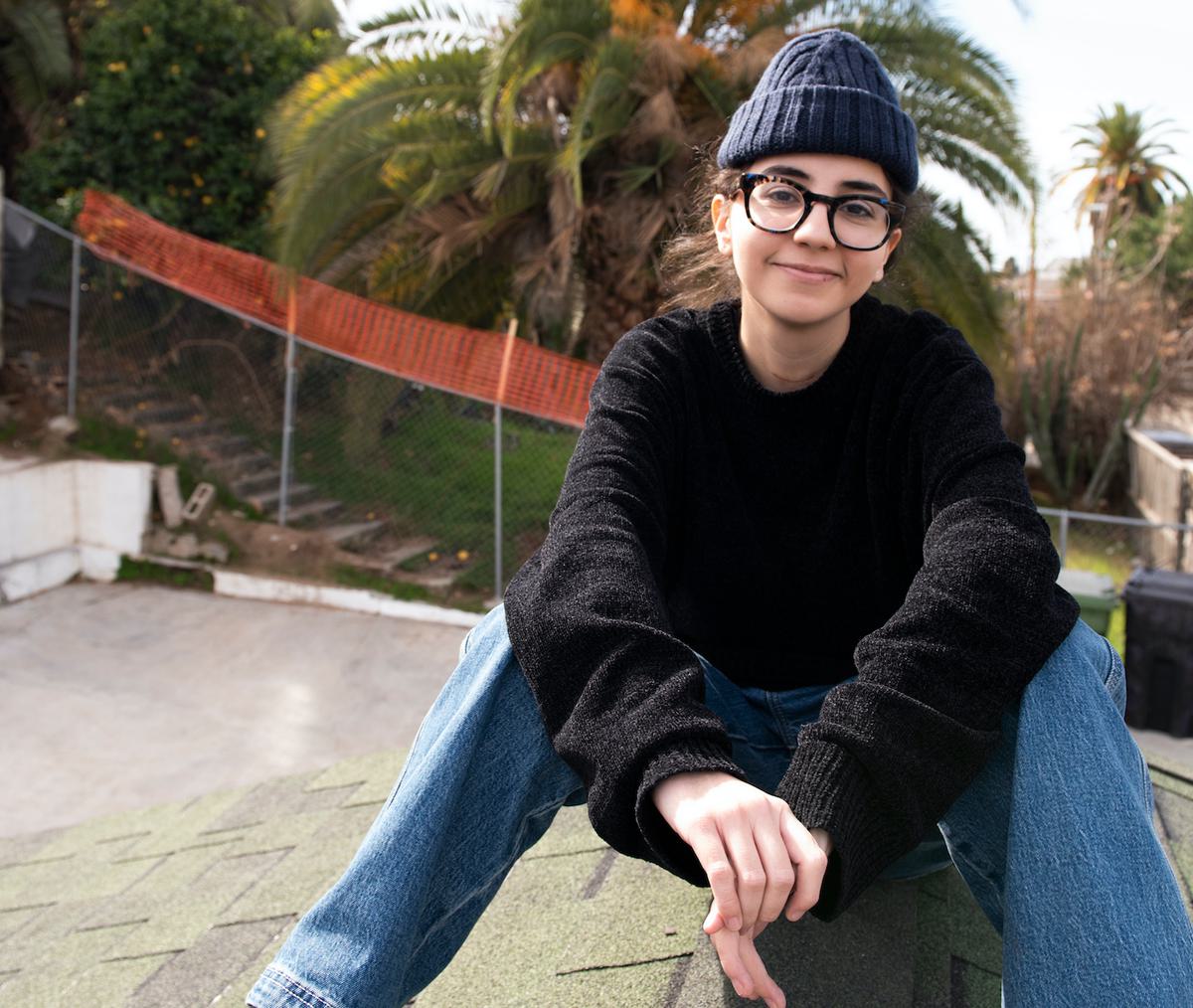 Sharon Van Etten releases St Panther's cover of "One Day"
Sharon Van Etten has released St Panther's version of "One Day" as the penultimate cover from her forthcoming epic Ten anniversary album.
St Panther's cover of "One Day" follows last week's cover of "Don't Do It" by Courtney Barnett and Vagabon, and will feature on Van Etten's epic Ten anniversary album alongside earlier outings including Shamir's version of "DsharpG", "Save Yourself" by Lucinda Williams, Big Red Machine's cover of "A Crime" and IDLES' version of "Peace Signs".
Van Etten writes of St Panther on Twitter, "I first heard of St Panther when I read an article in the LA Times, and I was struck by how down to earth she sounded & intrigued that she was from Irvine. Having just moved to LA, it was encouraging and inspiring to see a young songwriter with such personality in the pop world."
"I reached out not knowing what her spin might be, but I found that prospect exciting," Van Etten adds. "Her take on "One Day" helped remind me of the youth and innocence of the song when I wrote it. And I love how her spirit created a new side to my story."
Fiona Apple's version of "Love More" is the only cover not to be released from Van Etten's epic Ten album yet.
Van Etten says of epic, "epic represents a crossroads for me as an artist -- going from intern to artist at Ba Da Bing, from solo folk singer to playing with a band for the first time and beginning to play shows on tour where people showed up. I am in awe of the artists who wanted to participate in celebrating my anniversary and reissue, from young inspiring musicians, to artists who took me under their wing, who I met on tour, and to artists I've looked up to since I was a teenager. Each one of these artists continue to influence my writing and provide a sense of camaraderie during this new era of sharing music."