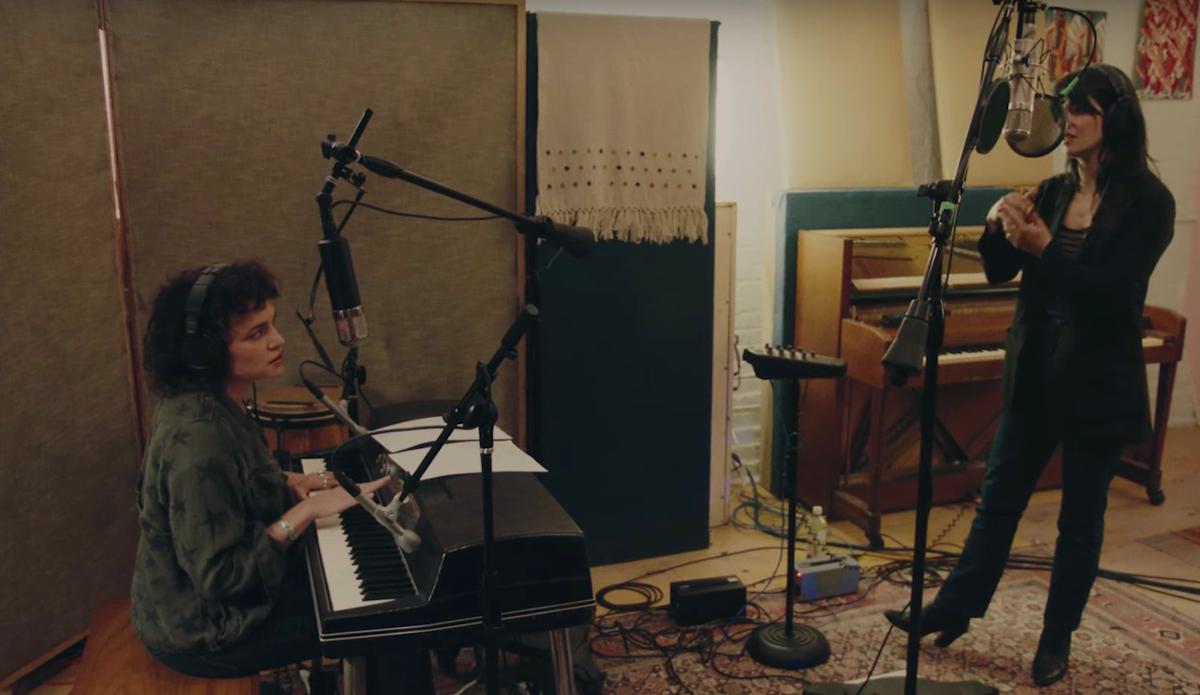 Sharon Van Etten links with Norah Jones for new version of "Seventeen" in new mini documentary
Sharon Van Etten has teamed up with Norah Jones for a new version of "Seventeen", which arrives alongside her new mini documentary Departure for Amazon Music.
On Monday (23 September), Sharon Van Etten announced her new short film Departure.
The mini documentary has arrived today via Amazon Music, and is centred around an intimate recording session of her Remind Me Tomorrow track "Seventeen" with Norah Jones, which took place on Van Etten's last day in New York City.
Norah Jones says of working with Van Etten, "I'm a fan of Sharon as a person and an artist, so I was more than excited to finally get to sing together. I loved her idea to do the song in a different way. It felt really great to be in the studio together, I hope we get to sing more. Singing with her and watching her at the show was breathtaking, she's a true rock star."
Van Etten's new version of "Seventeen" with Norah Jones is available to stream through Amazon Music, which is accessible if you have an Amazon Prime account.
Sharon Van Etten's mini documentary Departure is out now.