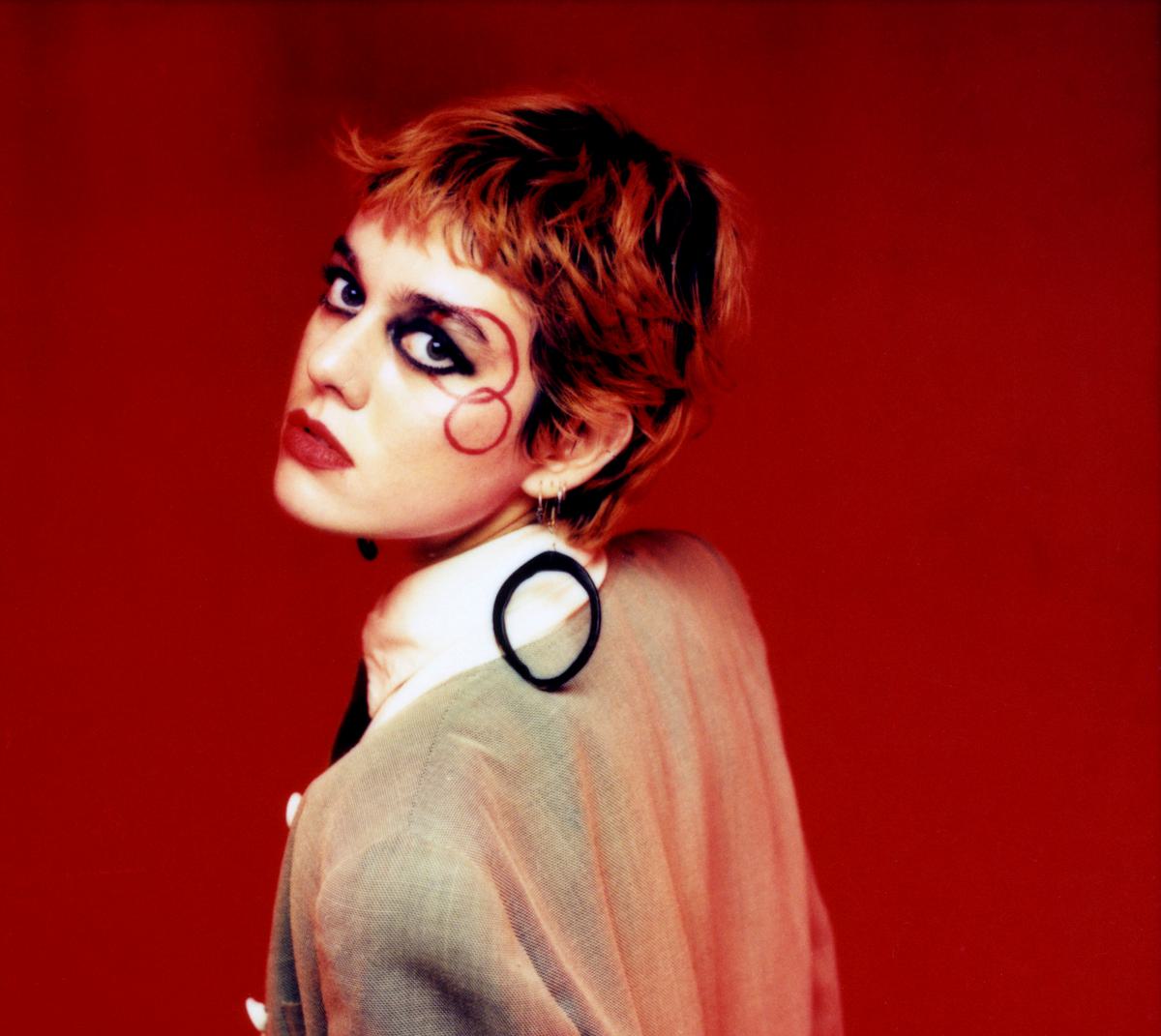 Pixx reveals punchy new single "Bitch"
Pixx has shared punchy new singe "Bitch", the second to be lifted from her forthcoming Small Mercies record.
"Bitch" arrives after February's lead single "Disgrace", and lands with a fun video directed by Edie Lawrence.
Speaking about the new offering, Hannah Rodgers, aka Pixx, says, "I wrote this song in the cellar of my flat in South London; it happened very quickly. At the time I was feeling pent up and frustrated with myself and others. I was in the middle of reading The Feminine Mystique by Betty Friedan, finding it hard to digest and communicate. That's why this song means a lot to me; it's about accepting and forgiving yourself for struggling; not being too hard on yourself for getting stuck in your head, and finding the relief in waking up and getting out of your hole to show the world you're a strong bitch."
Small Mercies is Pixx's second record, after 2016's The Age Of Anxiety. The new record sees Rodgers recruit her album and EP producer Simon Byrt, alongside Dan Carey.
Offering an insight into her upcoming album, Rodgers says, "I felt more of a drive to write about certain subjects with this album. Man negotiating with God, God negotiating with man and man negotiating with the planet. I find it hard to have an understanding of relationships in general – I think everyone does – and the addictive tendency that we have to look for something that's eternal is something that intrigues me. So, if you love God maybe what draws you to that is the idea of something that's never going to end and that really intense love often takes place in human relationships, too."