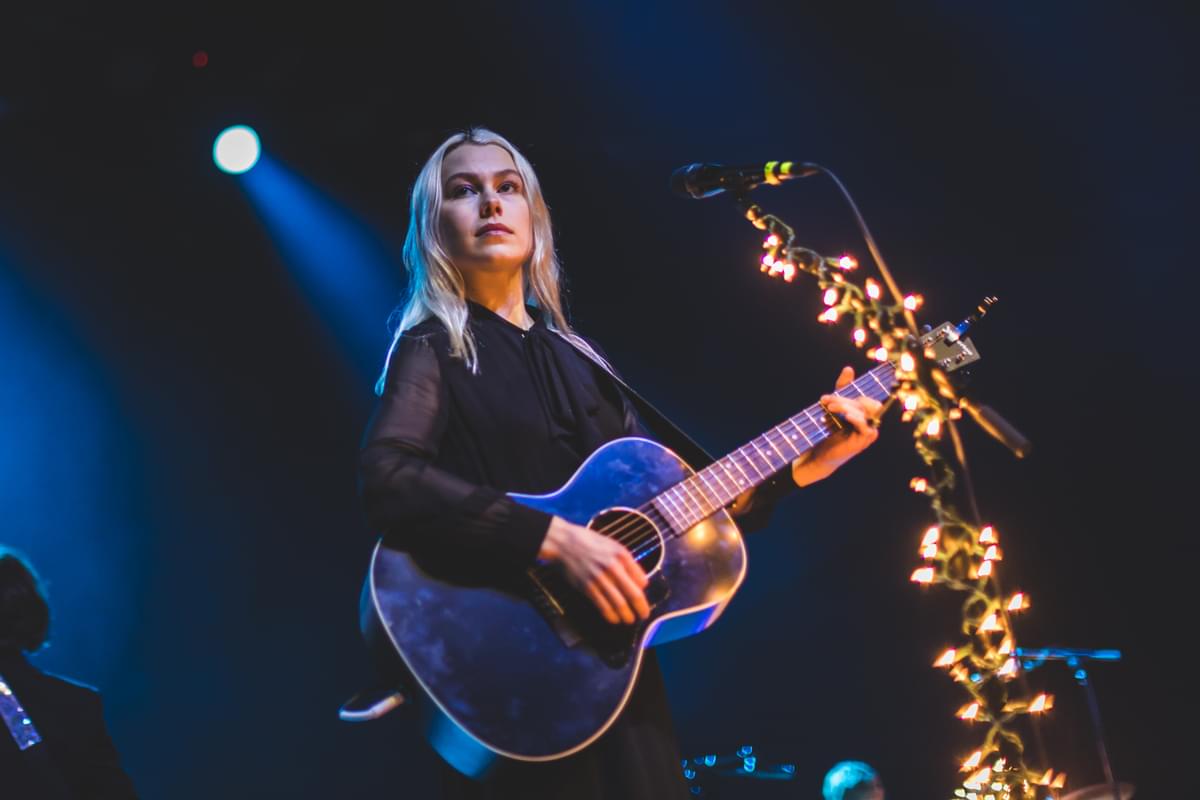 Phoebe Bridgers played a show in LA as Sheepdog Briber
Yesterday (30 October), the Bootleg Theater in LA hosted a show with mysterious act called Sheepdog Briber, which turned out to be Phoebe Bridgers.
The show sold out after rumours were circulating of Sheepdog Briber being Phoebe Bridgers under a different name.
Opening for the elusive sheepdog briber at the bootleg this Wednesday night alongside some other wonderful friends. Come? Get tix now pic.twitter.com/av71K1Hy9I

— Bugspray Cody (@CharlieHickeyy) October 29, 2019
Footage has since appeared online confirming that Bridgers was disguising herself as Sheepdog Briber.
There's clips of Bridgers performing boygenius track "Me & My Dog", her own "Motion Sickness" track.
View this post on Instagram

Phoebe Bridgers gave me chills tonight. An immensely talented poet. Grateful I got to experience her live, and on Halloween eve #meandmydog #livemusic #phoebebridgers #losangeles #la #magic #halloween #october #autumn #spookyseason #music #musician

A post shared by Nexus-6 Replicant (@velvetcigs) on Oct 31, 2019 at 3:37am PDT
View this post on Instagram

#SheepdogBriber herself, @_fake_nudes_ #PhoebeBridgers giving everyone at the @bootlegtheater tonight simultaneous stirrings of the heart, a tear in our eye, unease in the understanding, triumph over darkness and a chill up our spine as she opens with "Motion Sickness." Two swords for the goth goddess presiding over the evening's festivities. #AllHallowsEve #Halloween #LAMusicians #LABands #SingerSongwriter #AlternativeRock #IndieRock #LA #LosAngeles #FilipinoTown #Westlake @sidthecatpresents

A post shared by buzzbandsla (@buzzbandsla) on Oct 31, 2019 at 2:50am PDT
In an interview with NME earlier this week, Bridgers said of her forthcoming album, "The production is totally different to my first record. People still kind of think of me as like a folk artist, but on the first record, I truly was deferring to other people to produce me. I basically had these country folk songs. [On the new record] I do a little bit of screaming on what we've recorded so far."
She also revealed that she might meet with The 1975's Matty Healy while in London for MIRRORS Festival this weekend, "I'm just going to hang there for a minute and have a bit of a rest. I think Matty from The 1975 already kind of already blew up our spot, but I'm going to sing some harmonies with him. We haven't met before, we have only internet-ted. I know him a little bit and I'm excited. I love their turnaround time (on albums), it's fucking great. That's, like, true punk rock."
Phoebe Bridgers headlines London's MIRRORS festival on Saturday (2 November).
Find out more
.
Get the Best Fit take on the week in music direct to your inbox every Friday