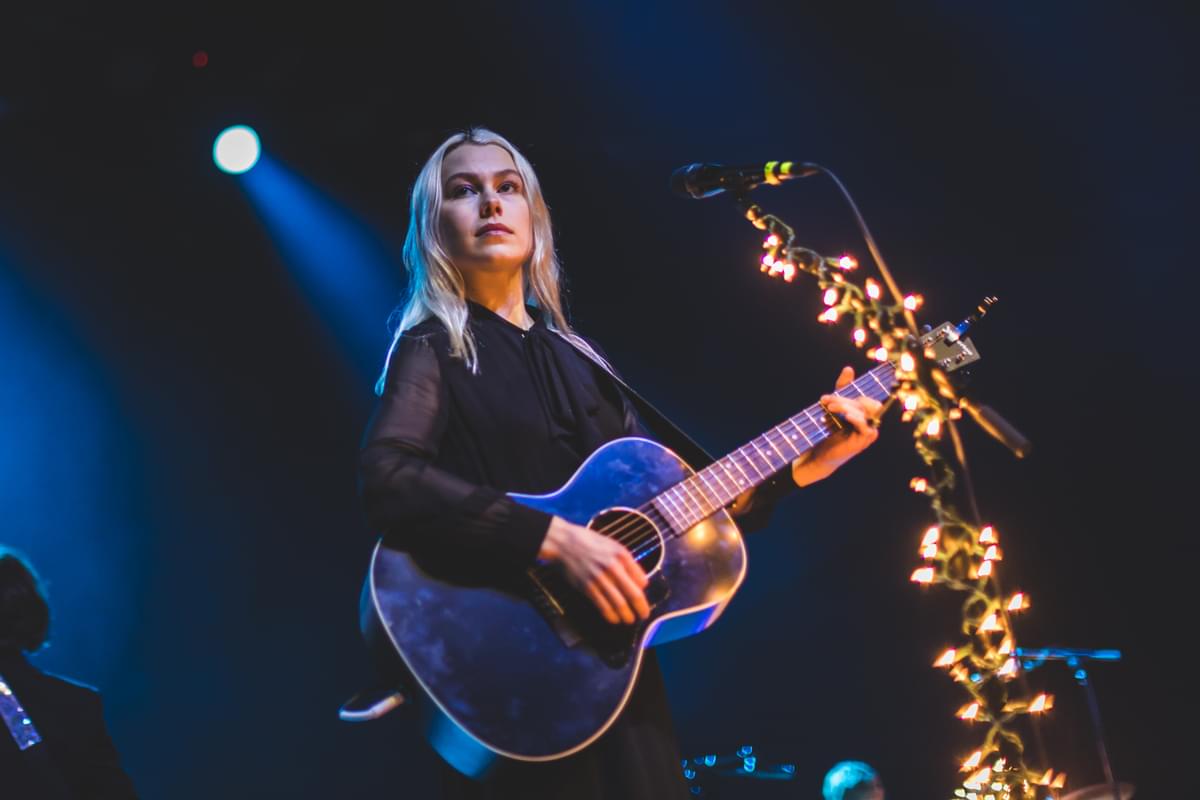 Phoebe Bridgers and Jackson Browne deliver tender cover of McCarthy Trenching's "Christmas Song"
Phoebe Bridgers and Jackson Browne unite to deliver the Christmas spirit with endearing take on McCarthy Trenching's "Christmas Song".
It's officially Christmas season when artists begin delivering their festive covers.
Today, Phoebe Bridgers is delivering her Christmas spirit in the form of McCarthy Trenching's tender "Christmas Song".
On deciding to cover the track, Bridgers explains, "The first time I heard this song it hit me like a ton of bricks. A lot of McCarthy Trenching songs do that. It's not that often that I hear a Christmas song that doesn't make me want to quit music."
Bridgers' "Christmas Song" cover sees her enlist backing vocals from Jackson Browne. In her accompanying statement, Bridgers reveals that Browne is a puzzle piece to this release:
"I played a show in L.A. around the holidays last year where I covered it for the first time. Jackson Browne was there, and he came up to me after the show to tell me how much he loved the song. A couple days later, Dan [McCarthy] got a Bandcamp notification on his desktop computer that someone paid 50 bucks for his record and wrote a nice note and signed it Jackson Browne. He thought someone was fucking with him. So when I decided to record a version of the song, I knew who I wanted to sing on it. Plus, I have wanted to make music with Jackson as long as I've wanted to make music."
Last month Bridgers teamed up with Bright Eyes frontman Conor Oberst and Simone Felice to deliver a new take of Oberst's Juliet, Naked movie track "LAX".
Get the Best Fit take on the week in music direct to your inbox every Friday