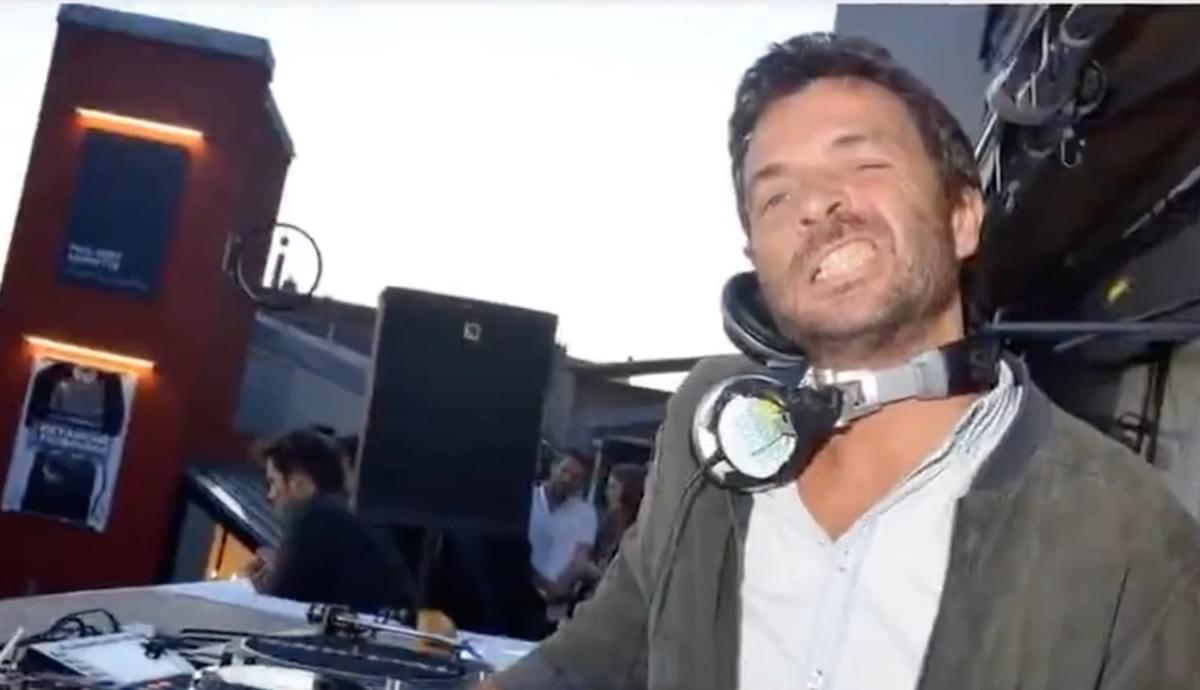 Philippe Zdar of Cassius dies after falling from building
Cassius' Philippe Zdar has died after accidentally falling from a building in Paris, his agent has confirmed.
Zdar's agent Sebastien Farran said, "He made an accidental fall, through the window of a high floor of a Parisian building."
The Cassius member, born Philippe Cerboneschi, was 50 years old, and formed Cassius with Hubert Blanc-Francard, aka Boom Bass, back in 1996.
The French duo reunited last year, and their first album in three years, Dreems, is due to be released on Friday (21 June).
Over the years Cassius worked with Cat Power, Pharrell Williams, Franz Ferdinand, Robyn, and more.
Cerboneschi produced Phoenix's Wolfgang Amadeus Phoenix record from 2009, and had just worked with Hot Chip on their new record A Bath Full of Ecstasy.
Musicians around the world have been paying tribute to the producer on socials.
philippe zdar was such a huge inspiration. i remember spending weeks mastering 'unbelievers' — putting it up against phoenix's '1901' as the benchmark of an incredible mix, —nothing could touch it. we had to mix it over and over again just to get close.

— Rostam (@matsoR) June 20, 2019
So fucking sad to learn about Philippe Zdar last night. A true, true legend whose influence hangs over not just dance but indie, hip hop, all of it. I remember buying Feeling For You when it first came out and being blown away... My condolences to his family and friends

— Mark Ronson (@MarkRonson) June 20, 2019
So sad to hear of the passing of the legendary #philippezdar of @CASSIUSOFFICIAL. A true original and a unique talent who was involved in making our first album, as well as so many amazing records. Your energy and generosity will be sorely missed. RIP brozeur xxx

— cut copy (@cutcopy) June 20, 2019
Shocked and saddened to hear about Philippe Zdar. Really tragic. Thoughts are with his friends and family.ddx

— django django (@thedjangos) June 20, 2019
Philippe Zdar was a great inspiration, both as a producer, but particularly as a good man and friend.

His taste was impeccable and is heard on everything he worked on.

He had a huge joy for life, generosity and passion.

I will miss him terribly.

— Αλεξ Καπράνος (@alkapranos) June 20, 2019
Awful news about Phillipe Zdar, what an unbelievably lovely man with an incredible legacy. I was mesmerized by this record as a 15 year old https://t.co/H79OZ19Nxq

— Calvin Harris (@CalvinHarris) June 20, 2019
Know I said yesterday I was taking a break from twitter but I just wanted to acknowledge the genius of Philippe Zdar and express what a tragic loss it is to not have him with us in the universe making music any more. Wolfgang Amadeus Phoenix changed my life. RIP

— JamesVincentMcMorrow (@jamesvmcmorrow) June 20, 2019
View this post on Instagram

Woke up to the devastating news. Philippe Zdar . After I stopped crying I remembered his light. I picked a picture of him in his studio (last one) because that's where he always seemed at home and always made us feel welcome . we never had the chance to work together but we always said we would. Didn't get the chance... All the energy he put into music will be forever an inspiration . We miss you. I will never be able to walk through the 9th district of Paris again without thinking of you. RIP. All my love goes to his family and friends @franz_ferdinand @catpowerofficial @hot.chip @wearephoenix @miked @robynkonichiwa @edbanger @becausemusic @cassius and many many more... RIPower

A post shared by Jehnny Beth (@jehnnybeth) on Jun 20, 2019 at 12:53am PDT
View this post on Instagram

Hearing of the death of Philippe Zdar has left us stunned and immensely sad. He was a kind, open and endlessly enthusiastic man who brought happiness to everyone around him. We are deeply sorry for his family and friends. Au revoir Phillippe, et merci X

A post shared by Hot.Chip (@hot.chip) on Jun 20, 2019 at 3:03am PDT
Get the Best Fit take on the week in music direct to your inbox every Friday