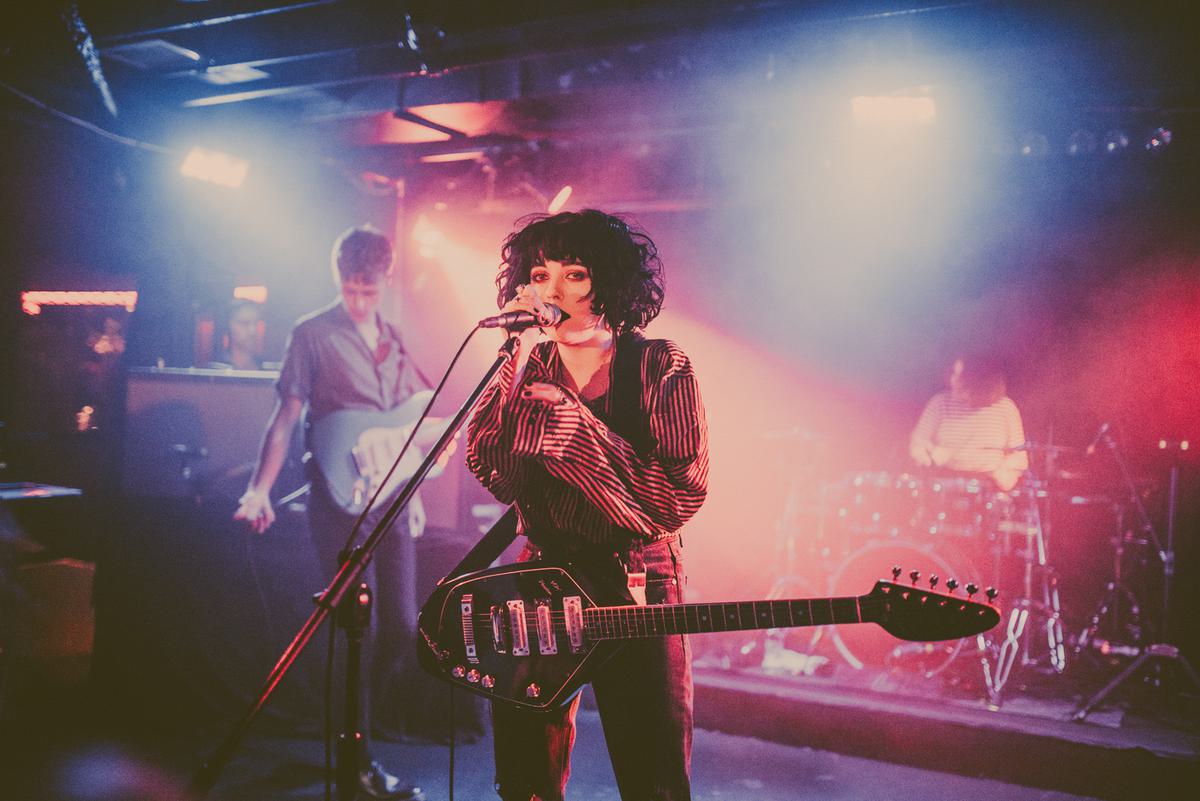 Pale Waves' Heather Baron-Gracie shares snippet of new song "She's My Religion" online
Heather Baron-Gracie of Pale Waves shared a snippet of a new Pale Waves song titled "She's My Religion" on Twitter last night (5 May).
Pale Waves haven't released new music since January's "SkinDeepSkyHighHeartWide" track that featured on The Turning soundtrack.
Yesterday (5 May) on Twitter, lead vocalist Heather Baron-Gracie wrote that she "just want new pw music to come out tbh", and then uploaded a 12-second clip of a new demo called "She's My Religion" in a second tweet, calling it a "gay anthem".
too much info but I know u guys are starving. here's a lil preview of my gay anthem (demo) pic.twitter.com/MCINXEannL

— HBG (@HBARONGRACIE) May 5, 2020
The band are yet to follow up their 2019 debut LP My Mind Makes Noises.