The night follows our first season of Madrid based events back in the spring, which saw sets from the likes of Blaenavon, RRUCCULLA, Dream Wife and Baywaves along with DJ support from The Parrots and Miqui Brightside.
Everything kicks off from 9pm on 15 November at Siroco. Find out more about the bands playing after the poster.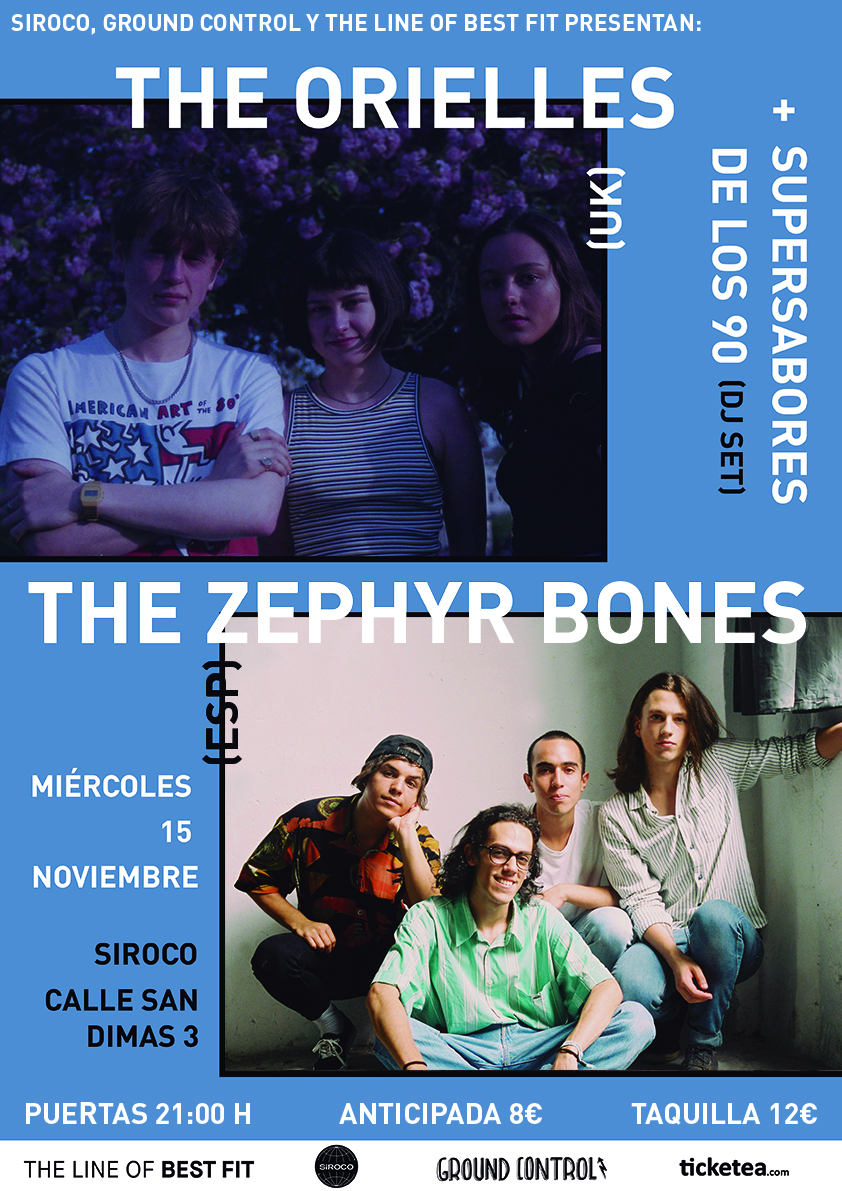 Hailing from Halifax, The Orielles are sisters Sidonie B and Esmé Dee Hand Halford and their best friend Henry Carlyle Wade whom they met at a house party just a few years ago. The then teenagers bonded over their shared love of alternative US bands from the 90s such as Sonic Youth & Pixies as well as pioneering filmmakers including Quentin Tarantino. Keen proponents of the DIY aesthetic, they learned their instruments on the road through gigging and the band have spent the past few years polishing their sound, with a steady string of singles previously released.
Meshing beach-wave and psych-pop, Barcelona-based The Zephyr Bones will release their new album Secret Place a few days before their Best Fit Club, Madrid show. A gem in the Spanish pop scene, they carry a classic sound to the present day with a lo-fi glory that touches on post-punk as much as surf-rock.
Head on over to the Facebook event page for more.