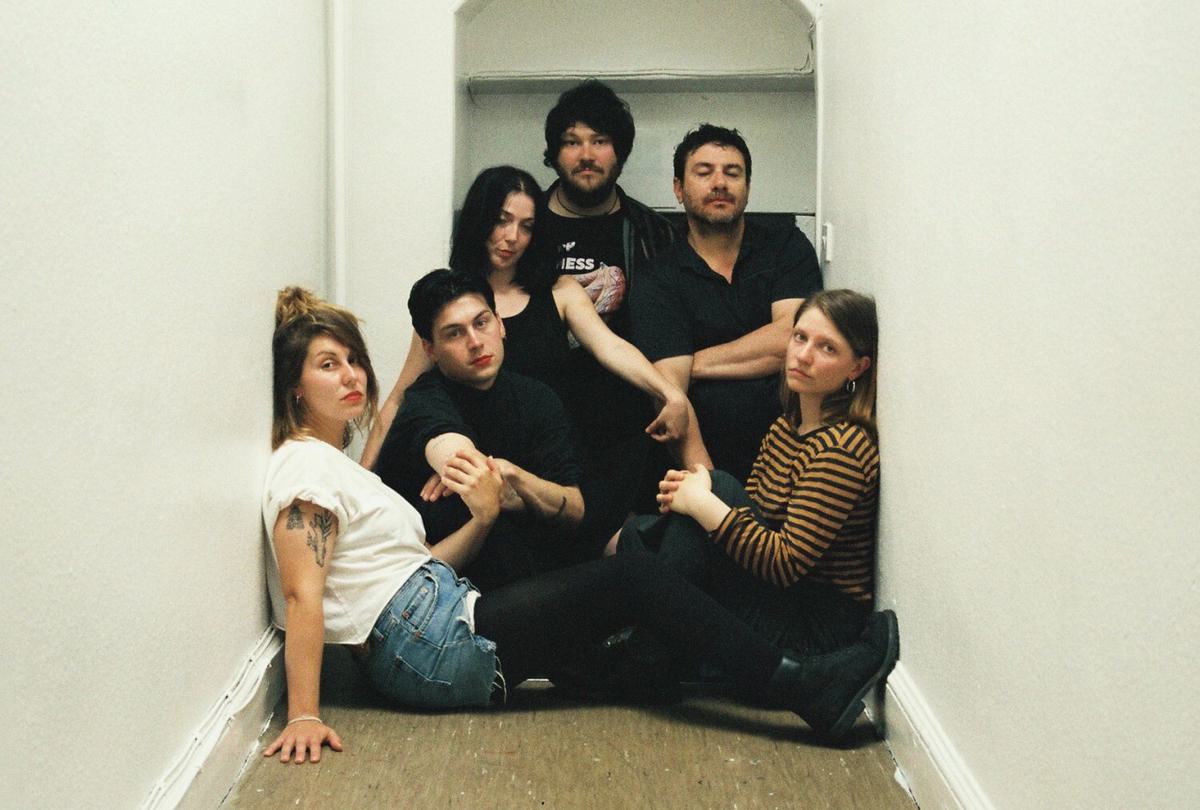 Oliver Wilde-led band Pet Shimmers announce debut album with lead single "Post-D*ck Circle F*ck"
Pet Shimmers, the six-piece led by Oliver Wilde, have announced their debut album Face Down In Meta, alongside unveiling the lead single "Post-Dick Circle Fuck".
"Post-Dick Circle Fuck" is the group's first single since teaming up with Jelly Boy and Willie J Healey in December 2019 on "[because] Christmas".
Oliver Wilde says of the new single, "If Sparkle Motion needed a moody dance number about body positivity, "Post-Dick Circle Fuck" is just that. Not everybody is totally stoked on themselves and P-DCF kinda says, "Let's talk about that". That's until we realised what it's really saying which is "Pet Shimmers, Sparkle Motion would like some bit-washed guitar slide finishing moves thrown into that talk" ... duh, can't you see into portals? Never doubt our commitment to Sparkle Motion."
Pet Shimmers' debut album will also feature their 2019 Goat Girl collaboration "Feels Hz", as well as other singles including "Super Natural Teeth", "Mortal Sport Argonaut", and "Angel Made".
Tracklist:
Thawed Out Plainclothes Demon
Super Natural Teeth
Mortal Sport Argonaut
Duvet Day
Feels Hz (Feat. Goat Girl)
Angel Made
Cheat Codes (THPS2)
Coeval Ari
Nobody Me
Post-Dick Circle Fuck
Tyson
Crash Tense Dummy
"Post-Dick Circle Fuck" is out now. Pet Shimmers' debut album
Face Down In Meta
lands 31 January, and is
available to pre-order now
. They play London's EartH with (Sandy) Alex G on 12 February.
Find out more
.