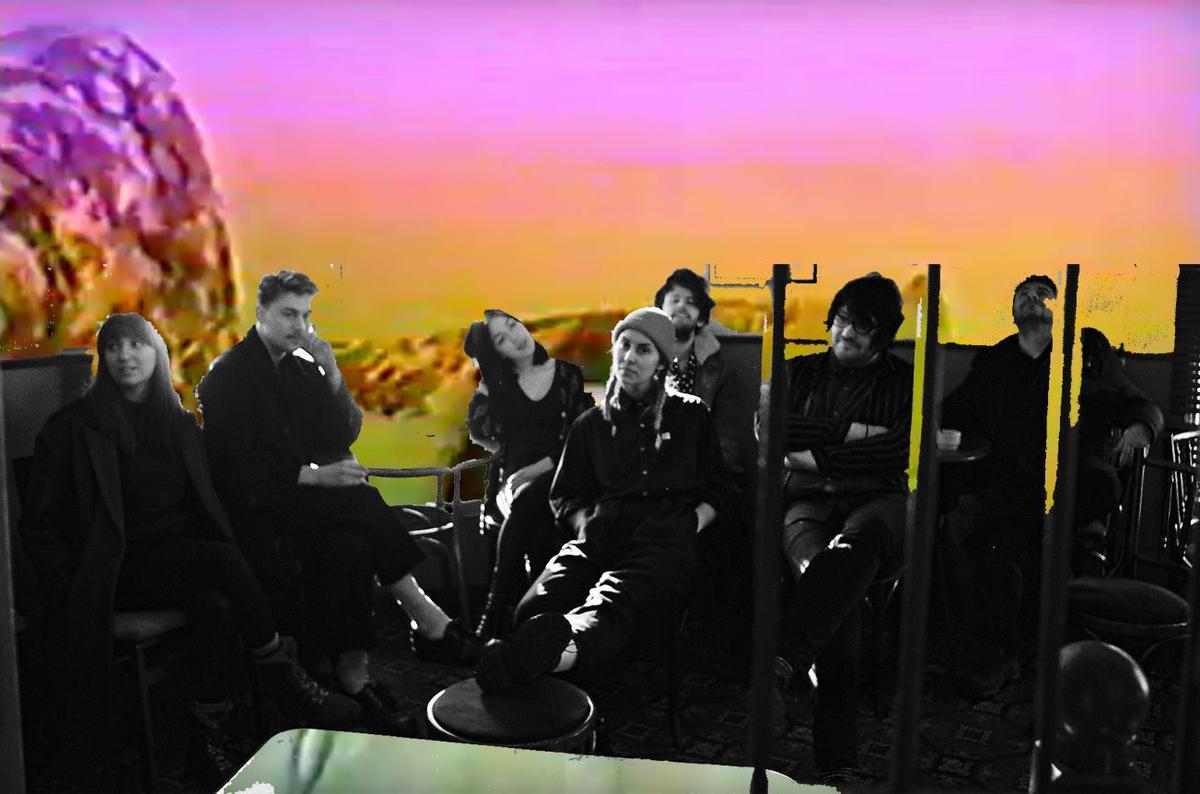 Goat Girl team up with Pet Shimmers on glitchy new single "Feels Hz"
Having debuted the new Pet Shimmers group earlier this month with "Persona Party", Oliver Wilde and his new psych collective have shared their second single "Feels Hz" as well as B-side "Angel Made".
The new single sees them team up with Goat Girl for harmonies through the hallucinogenic, lo-fi track.
Pet Shimmers' accompanying description of the new track reads, "Here it comes, saddles ablaze, our second offering comes in collaboration vibes with our favourite space cadet seahorses from London, Goat Girl, we mashed it through BeepBox, added some rotten guitar mulch, pulped it up a bit and this unusual child was birthed. As well as featuring Goat Girl, Caelia Lunniss (Spindle Ensemble) dressed the track up in comely draping strings whilst Malthouse alchemist Dom Mitchison (Spectres) mixed these glacial gurt ingredients together and voilà, "Feels Hz"".
The new single is Goat Girl's first feature of the year, and first new material since their 2018 self-titled debut record.
"Feels Hz" is out everywhere now.