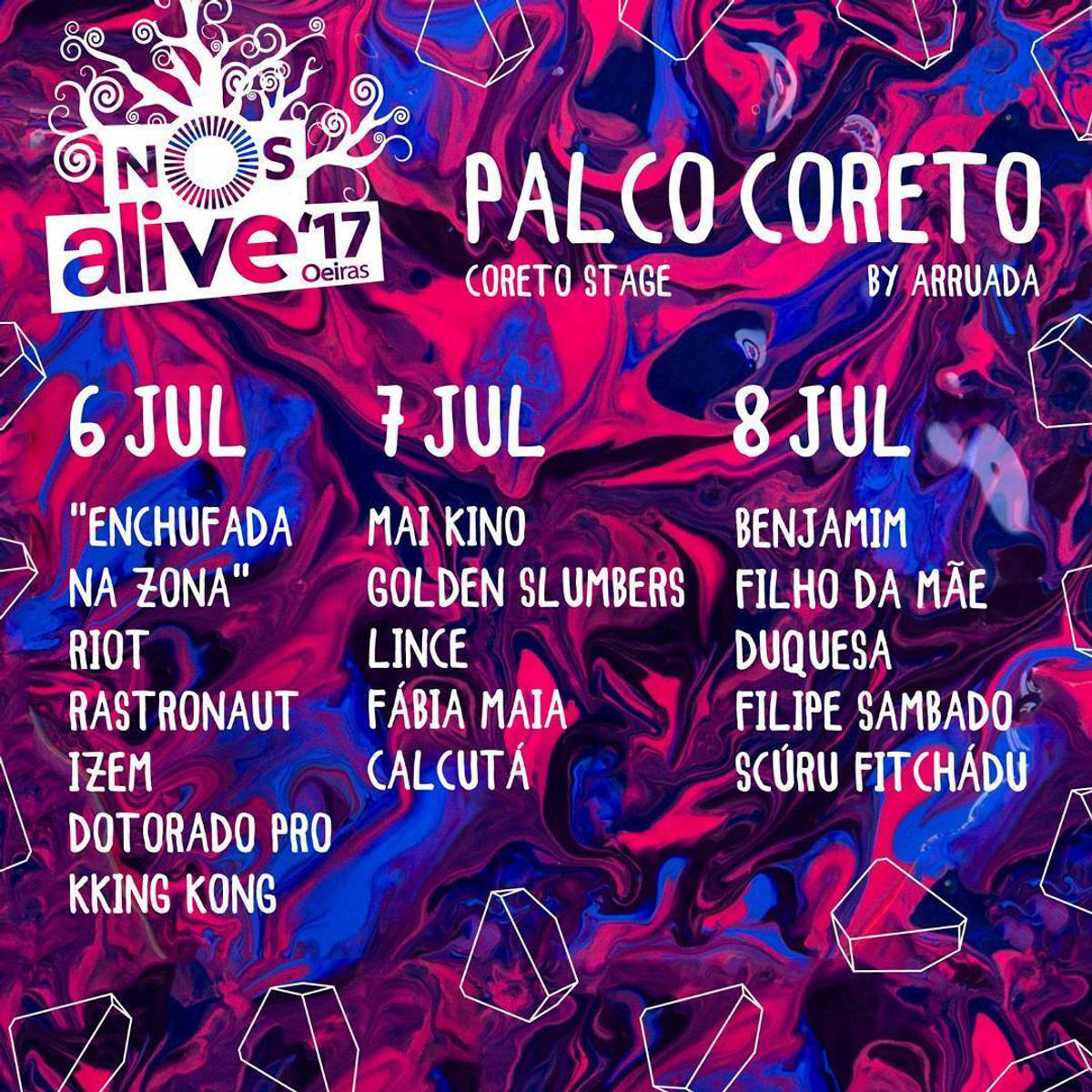 NOS Alive reveals full lineup for stage showcasing Portuguese acts
NOS Alive has announced the full lineup for its Coreto Stage, featuring local Lisbon acts and other Portuguese-based artists spanning genres from Fado to Afro-House.
On Friday's bill is: Enchufada Na Zona, Riot, Rastronaut, Izem, Dotorado Pro and Kking Kong. Saturday's lineup features Mai Kino, Golden Slumbers, Lince, Fàbia Maia and Calcutà. On Sunday, festival-goes will be treated to performances by Benjamin, Filho Da Màe, Duquesa, Filipe Sambado and Scúru Fitchàdu.
Foo Fighters, The Weeknd, Ryan Adams, The xx, Fleet Foxes, Bonobo, Phoenix, Depeche Mode, alt-J, Warpaint, Kodaline, Wild Beasts, Parov Stelar, The Kills, Local Natives, Peaches, Cage The Elephant, Savages, Spoon, Glass Animals, Royal Blood, Imagine Dragons, Blossoms, Rhye and more play this year's festival.
NOS Alive
2017 takes place in Lisbon, Portugal at Passeio Marítimo de Algés between 6-8 July.