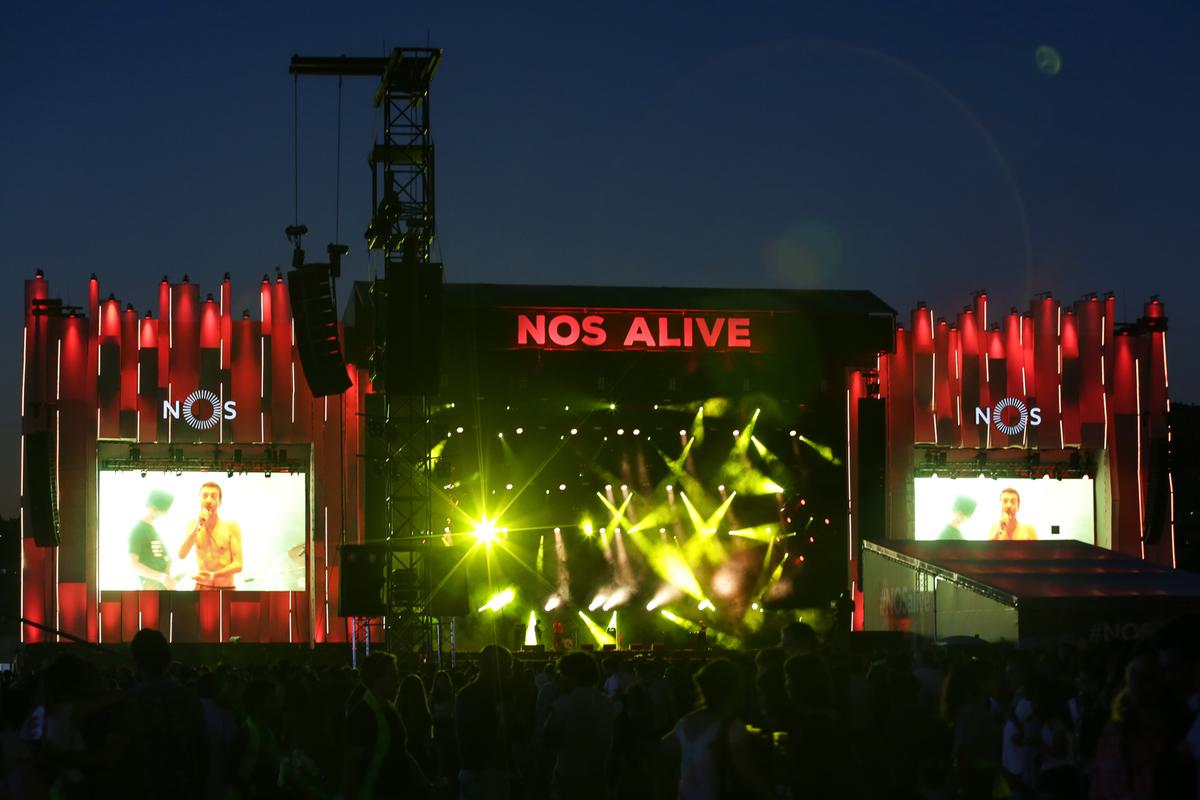 NOS Alive postponed until 2021 due to coronavirus
Portugal's NOS Alive festival has been postponed until next year due to the ongoing coronavirus pandemic.
Earlier this month, NOS Alive released a statement responding to a new law that would put a ban on live music until 30 September 2020 due to the current coronavirus pandemic.
Yesterday (19 May), organisers announced that this year's festival - which was due to take place 8-11 July - has been postponed after the Portuguese government approved the new law.
In a statement, organisers write, "This will be the first July without NOS Alive. It is with a heavy heart that we announce that NOS Alive 2020 is postponed until July 2021. The dream of the 14th Edition of NOS Alive will continue on 7th, 8th, 9th and 10th of July 2021 at Passeio Marítimo de Algés, Lisbon, Portugal."
They add, "We are feeling positive and committed about working towards making the 2021 edition the best one ever. Staying true to our signature that we want to maintain: the best line-up always! Soon we will inform our valued festival goers about purchased tickets for NOS Alive 2020, all in line with the new law. Thank you so much for everyone's patience in reaching this hard decision, especially during this strange and difficult time."
NOS Alive has already confirmed one act for 2021, "For now, it is with great pleasure that we can confirm Da Weasel's comeback for a one-off exclusive concert, Saturday 10th July 2021, happening on the NOS stage."
Nos dias 7, 8, 9 e 10 de Julho de 2021 voltamos a estar juntos! Por agora, mantenham-se em segurança e continuem a sonhar connosco.

We'll be together again on the 7th, 8th, 9th and 10th of July. For now, stay safe and keep dreaming with us. pic.twitter.com/v3FWKdZcNZ

— NOS Alive (@NOS_Alive) May 19, 2020
Kendrick Lamar, Billie Eilish, The Strokes, Angel Olsen, Haim, Anderson .Paak and the Free Nationals, Khalid, Wolf Parade, alt-J, Caribou, and many others were also due to perform at the Portugal festival this summer.
NOS Alive will return to Passeio Marítimo de Algés, Lisbon, from 7-10 July 2021. Visit
nosalive.com
for more information.