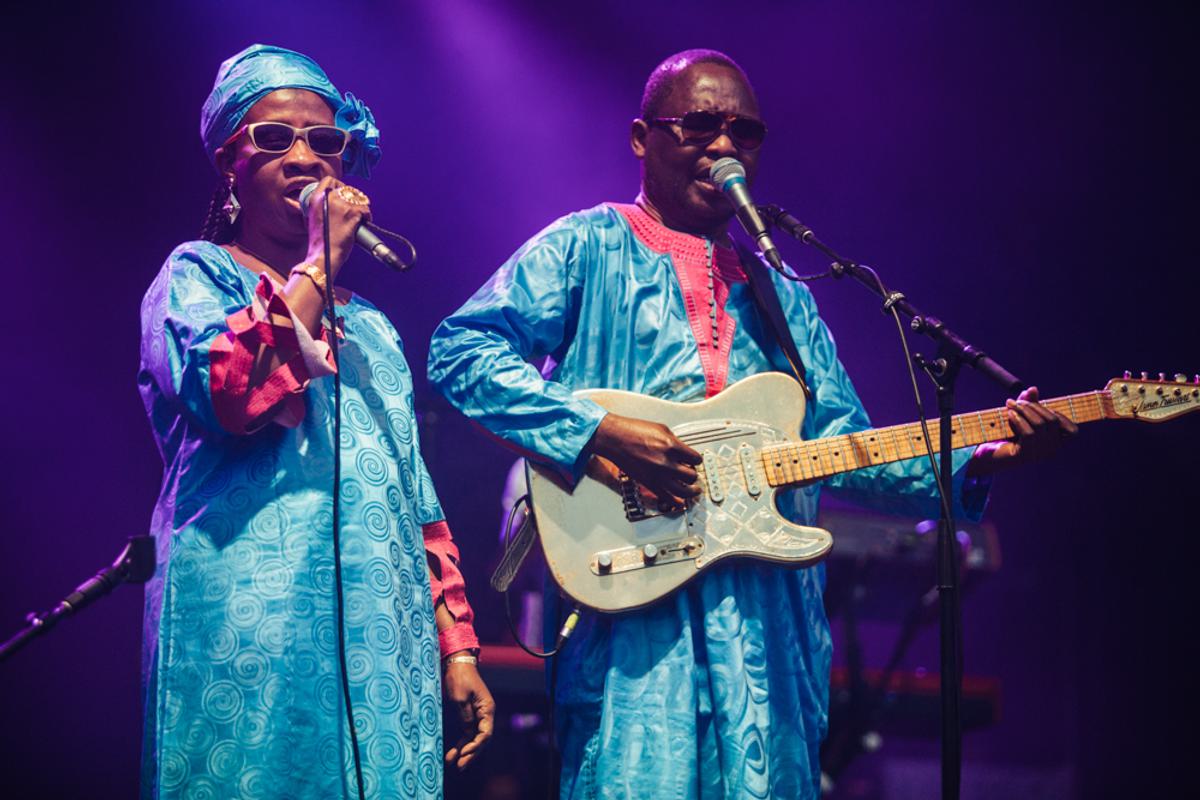 No amount of rain can stop the Amadou & Mariam party at End Of The Road
The legendary Amadou & Mariam graced End of the Road tonight with their electrifying fusion of afrofunk and rock 'n' roll.
Not even the incessant rain could dampen the dance party at the Woods Stage as the Malian duo unleashed one irresistible groove after another, with the assistance of two drummers and the world's most effervescent bassist.
Keeping things fresh by incorporating a number of styles both Western and African, their 75 minute set was an almost flawless exemplar of the art of festival performance, and left the audience abuzz with energy and delight.
Early bird tickets for End of the Road 2018 go on sale Tuesday 5 September. Keep an eye on
endoftheroadfestival.com
for updates.