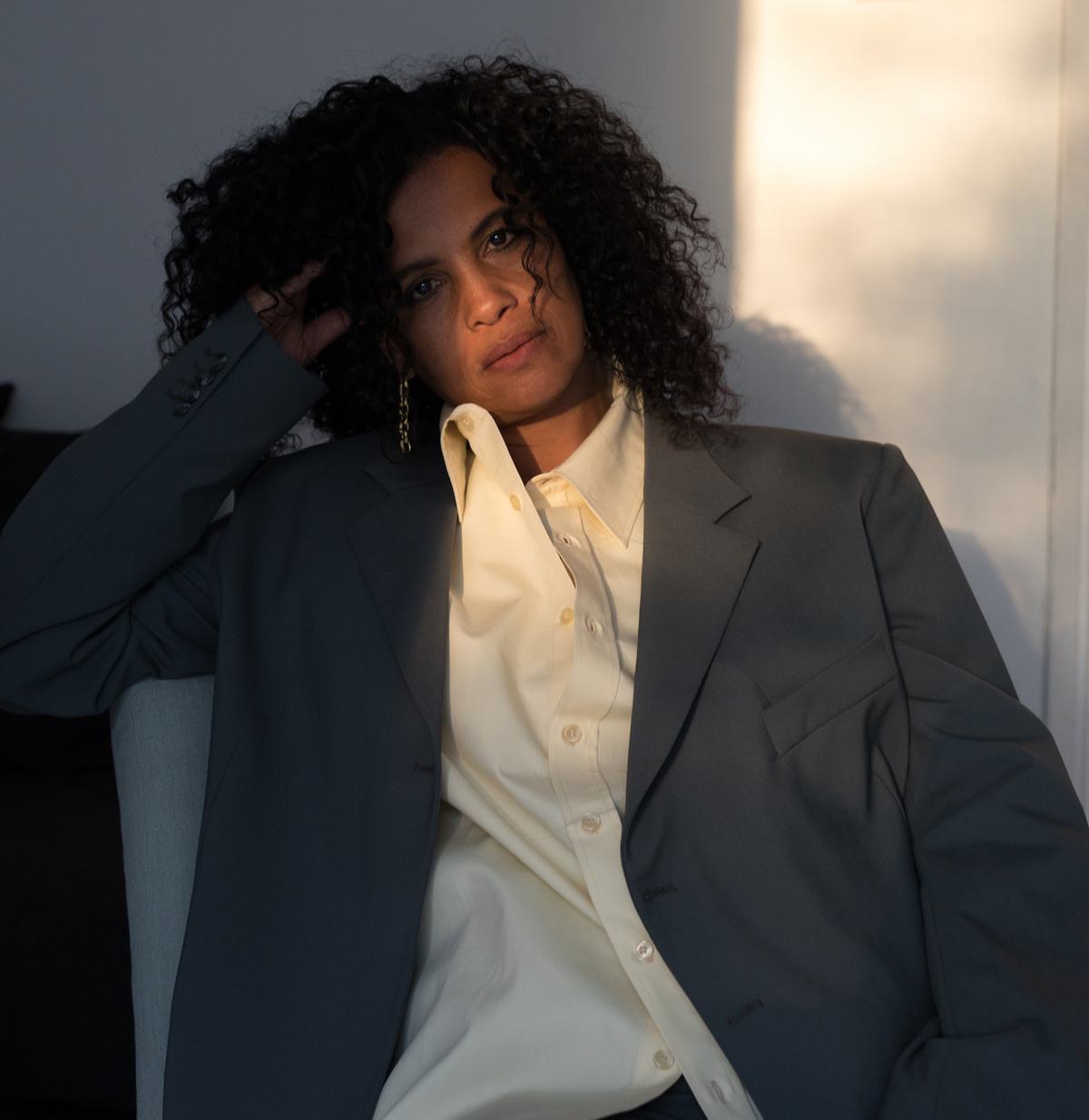 Neneh Cherry announces new album, shares new track "Shot Gun Shack"
Neneh Cherry returns with details of her upcoming album Broken Politics, as well as sharing new track "Shot Gun Shack".
Having returned earlier this month with the sophisticated "Kong", Neneh Cherry is back with another track "Shot Gun Shack".
Speaking about the new offering, Cherry explains, "I don't even remember who said it, but I was like, "Shotgun Shack!" That's a cool term. It's about gun culture—the notion of war zones and the tragedies that guns bring there. The dealing of arms. Street culture. The gun is a powerful thing—dangerous, but powerful."
The new track arrives alongside the announcement of Cherry's fifth solo album Broken Politics.
Produced entirely by Four Tet, Cherry explains more about Broken Politics, "I like writing from a personal perspective, and the time we live in is so much about finding your own voice. People have been left feeling misheard, misunderstood, and disillusioned. What the fuck can I do? Maybe politics starts in your bedroom, or your house—a form of activism, and a responsibility. The album is about all of those things: feeling broken, disappointed, and sad, but having perseverance. It's a fight against the extinction of free thought and spirit."
"I have a name. You have a name. We're not just these faceless mounds you can put in the ground. We're human beings with lives and stories."
Tracklist:
Fallen Leaves
Kong
Poem Daddy
Synchronised Devotion
Deep Vein Thrombosis
Faster Than The Truth
Natural Skin Deep
Shot Gun Shack
Black Monday
Cheap Breakfast Special
Slow Release
Soldier
Neneh Cherry embarks on a European tour including a sold-out night at London's Village Underground on 12 September. She's also just announced a headline show at Camden's Roundhouse for 14 February 2019. Find out more tour details.
"Shot Gun Shack" is available now. Broken Politics arrives on 19 October via AWAL Recordings.