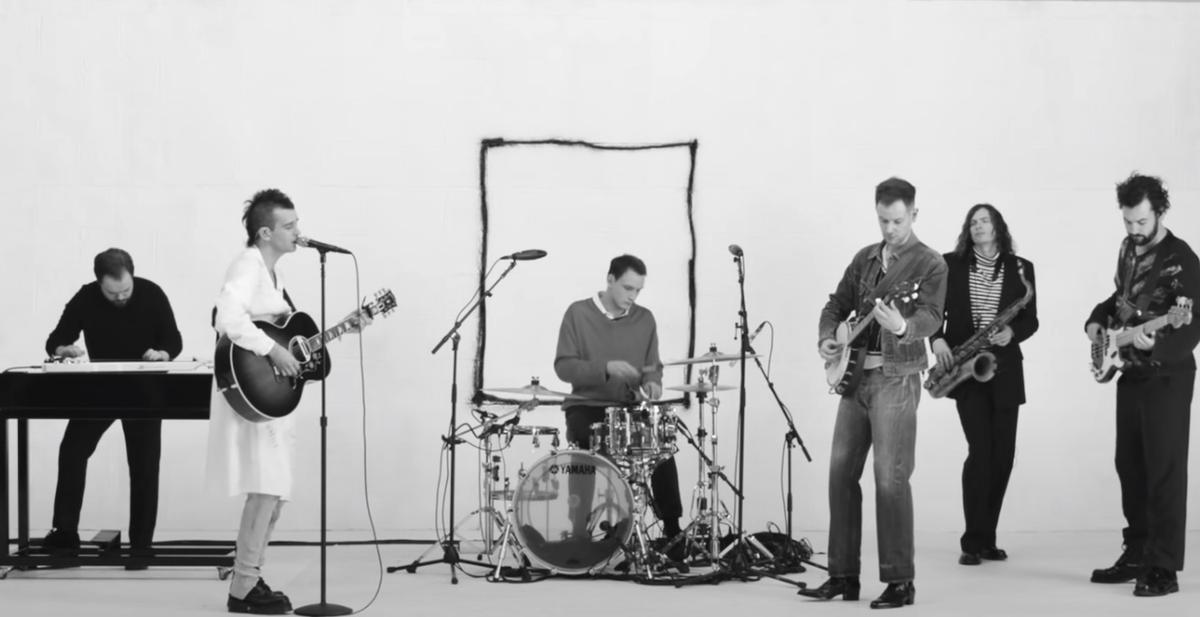 Matty Healy reveals unreleased "New York" track "is not a song of The 1975"
The 1975's Matty Healy joined in on a Reddit discussion over the weekend about an unreleased track he performed dubbed "New York", and revealed that it's "not a song of The 1975".
Last week a discussion appeared on The 1975's Reddit about whether "New York" - an unreleased song Matty Healy performed while opening for Phoebe Bridgers in LA last year - would feature on The 1975's Being Funny in a Foreign Language album but unnder a different name.
Healy commented on the discussion soon after, confirming that the track won't appear on the band's new album, and that it's "not a song of The 1975."
"Hey guys I've just started doing interviews where I explain the record and its context," Healy wrote. "Just for you guys, as I see you talking about it, "New York" is not on the album: "New York" is a song written by my friend Benjamin Francis Leftwich."
He added, "I love the song and it didn't have a bridge. So when I opened up for Phoebe I kinda wanted to do that old school Greenwich Village folk scene thing where people used to just play songs that were knocking around by other artists. The bridge was written by me. And then became part of the band. "New York" will be finished eventually but is not a song of The 1975. Love you see you really soon x."