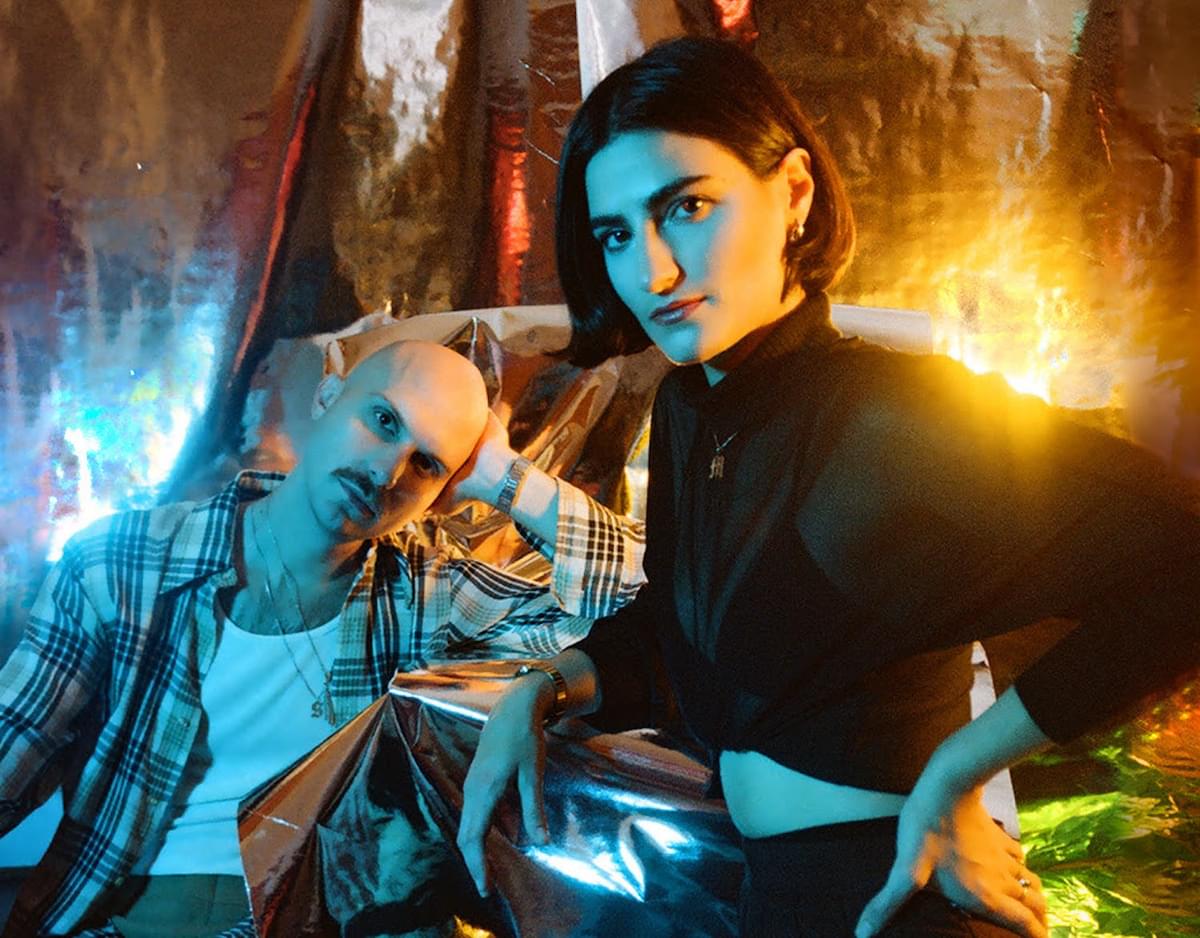 Mattiel preview new album with third single "Blood In The Yolk"
Mattiel have unveiled new song "Blood In The Yolk" as the third preview of their upcoming album Georgia Gothic.
"Blood In The Yolk" will feature on Mattiel's third album alongside previous singles "Lighthouse" and "Jeff Goldblum", and is accompanied by a David James Swanson-directed video.
Mattiel Brown said of the new single, "When Jonah first wrote the structure to "Blood In The Yolk", it took me a while to compose my writing and decide how I wanted to approach it with lyrics and melody. I remember being a little frustrated with my lack of ideas in the beginning, but he gave me a pep-talk to keep me going, and we ended up writing a song that is so near and dear to my heart now. It was also the first song on the album that felt easy for me to visualise, so I spent a long time thinking about how the video would come together. It's heavily inspired by the 1969 film Color of Pomegranates directed by Sergei Parajanov - which, if you haven't seen it, is probably one of the most beautiful films ever made."
""Blood In The Yolk" is one of my favourite songs Jonah and I have ever written together, and I feel so lucky that this is our 'job'," Brown added.
Georgia Gothic will follow the duo's 2019 second album Satis Factory, and came together in a woodland cabin. Jonah Swilley says of the process, "This was the first time we made a point to just be together and work out ideas in the same room. That was the initial intention ... it was about learning what each other wanted to accomplish on a sonic level, and then just trying different things out. Everything happened backwards. Normally, you'd have friends that make a band ... with us, we started making music from the jump, and then became homies."
Swilley produced their new album, which was mixed by John Congleton (Angel Olsen, Earl Sweatshirt, Erykah Badu, Sleater Kinney).
"Blood In The Yolk" is out now. Mattiel's
Georgia Gothic
album will arrive via Heavenly Recordings on 18 March, and is
available to pre-order now
.
Get the Best Fit take on the week in music direct to your inbox every Friday