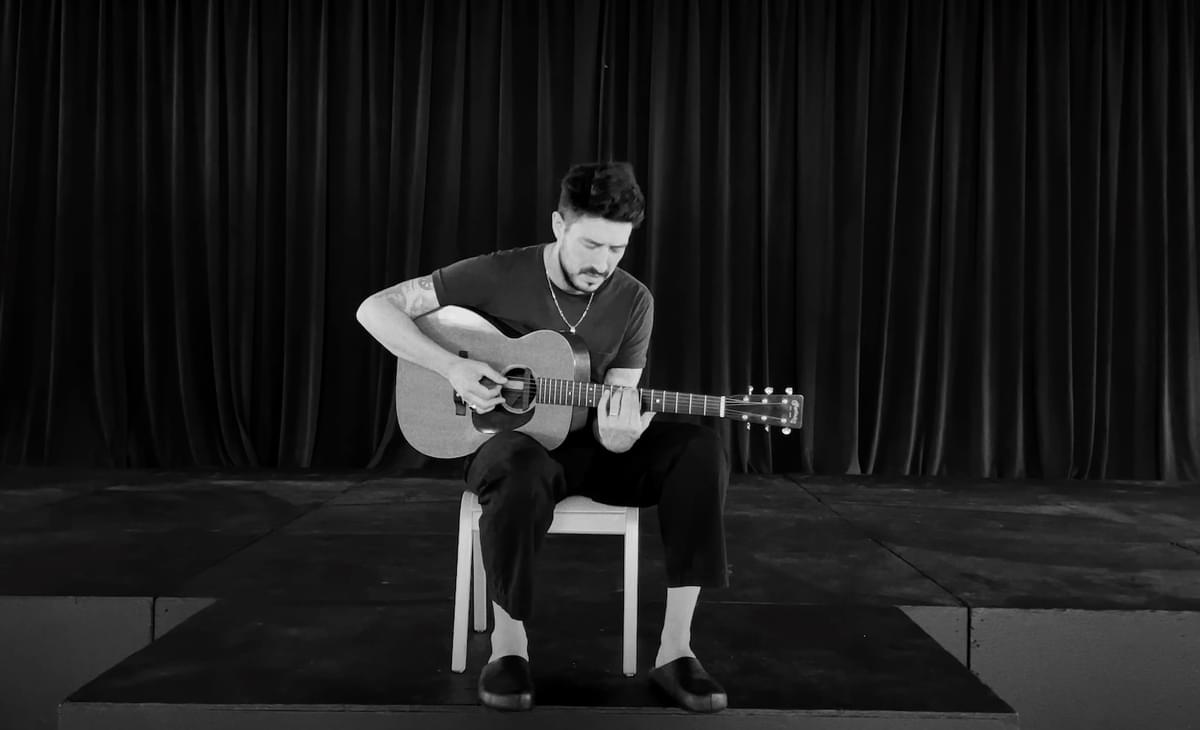 Marcus Mumford reveals "Cannibal" is about his childhood experience of sexual abuse
Marcus Mumford has revealed that his July solo single "Cannibal" is about his experience of sexual abuse as a six-year-old.
Last month Marcus Mumford released "Cannibal" with a Steven Spielberg-directed video as the first outing from his debut solo album (self-titled), and followed it up with a second single titled "Grace" later that month. In a new interview with GQ, Mumford revealed that the first release is about his childhood experience of sexual abuse, and the second outing is about the conversation he had with his mum about the subject matter of "Cannibal".
"Like lots of people - and I'm learning more and more about this as we go and as I play it to people - I was sexually abused as a child," Mumford explained. "Not by family and not in the church, which might be some people's assumption. But I hadn't told anyone about it for 30 years."
According to Mumford, he played the song to his mum, who then asked what it's about. Mumford said, "I was like, 'Yeah, it's about the abuse thing.' She was like, 'What are you talking about?' So once we get through the trauma of that moment for her, as a mother, hearing that and her wanting to protect and help and all that stuff, it's objectively fucking hilarious to tell your mom about your abuse in a fucking song, of all things."
Reflecting on his experience, Mumford revealed that he vomited when he spoke about it in therapy for the first time, and said, "That thing that happened when I was six, that was the first of a string of really unusual, unhealthy sexual experiences at a really early age. And for some reason, and I can't really understand why, I didn't become a perpetrator of sexual abuse - although I've done my fair share of cuntish behaviour."
Elsewhere in the interview, Mumford revealed that he "actually really begged" former bandmate Winston Marshall "not to leave."
Mumford's debut solo album (self-titled) will feature collaborations with Phoebe Bridgers, Brandi Carlile, Clairo and Monica Martin.
Read the full interview at
gq.com
. Marcus Mumford's debut solo album
(self-titled)
will arrive 16 September via Island Records, and is
available to pre-order now
.
Get the Best Fit take on the week in music direct to your inbox every Friday