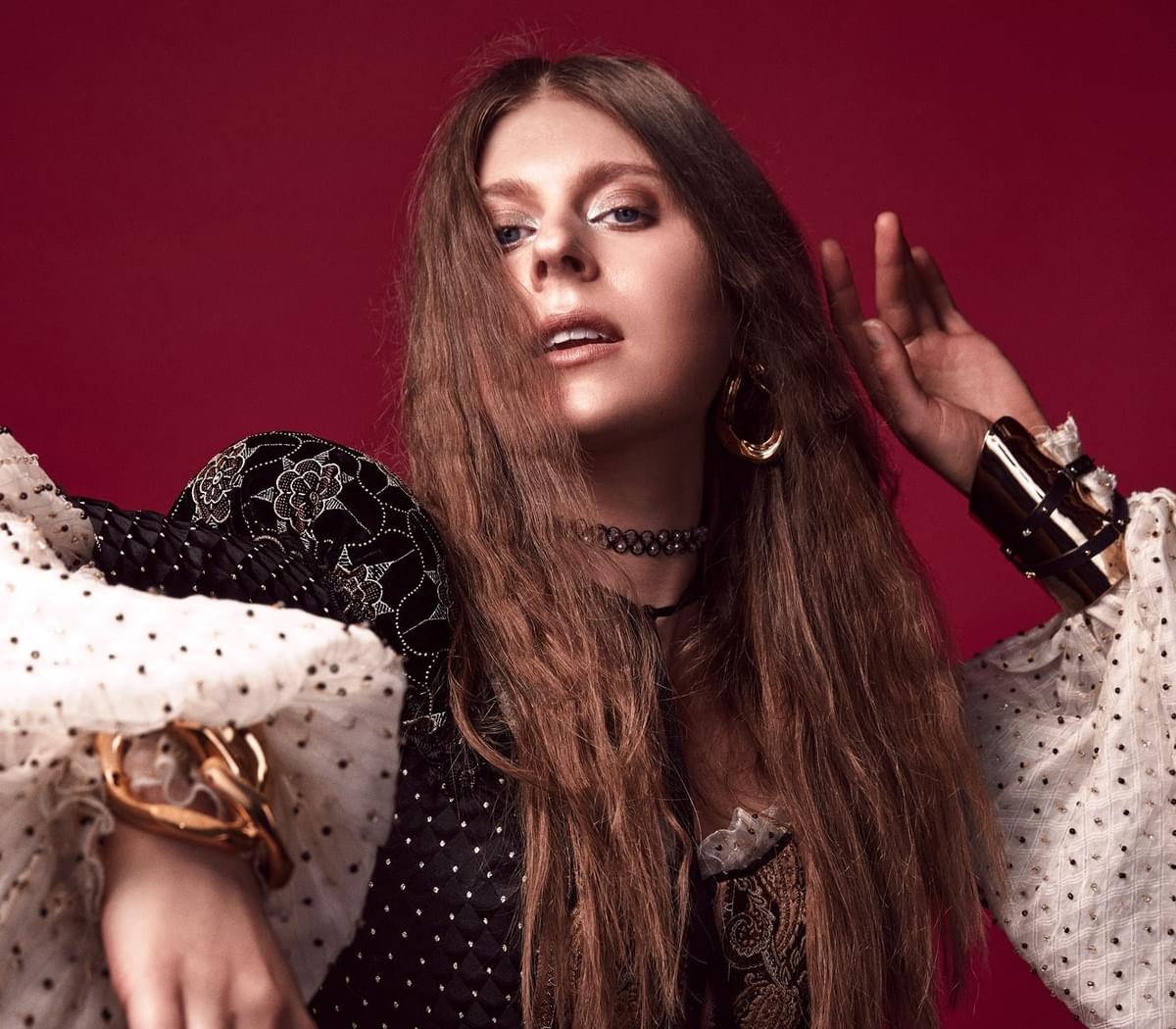 Lydia Ainsworth: "I grant intuition and emotion full reign of my creative compass..."
Toronto's Lydia Ainsworth recently made a stellar return with "The Road", the first single from upcoming second record Darling Of The Afterglow.
The composer/producer came back earlier this month, dazzling our senses with a preview of the follow up to 2014 debut Right From Real. With enormous electro-pop hooks and a chorus to stand the test of time, it's a new route we had to find out more about - check out "The Road" and read our Q&A with Ainsworth afterwards.
What have you been up to since the end of Right From Real?
Right From Real allowed me to tour for the first time in my life. Apart from playing shows, I've been writing and recording, making smoothies and watching The Big Lebowski.
How does the new LP, Darling Of The Afterglow, move on from what you did with that record?
Through touring for essentially the first time in my life with Right From Real I learned a lot about my voice. Having opportunities since my first album was released to experience that vulnerable, joyous challenge of exchanging music in the flesh... I think it allowed me to usher in a new kind of confidence in my vocal performance on this record.
What sort of sounds and ideas can we expect?
Expect a glimmery, shadowy, left-of-centre pop album... as always, at the core of my work I grant intuition and emotion full reign of my creative compass.
How did Darling Of The Afterglow come together?
Some of the songs began before the songs on Right From Real. Most began away from home, either L.A. or NYC or on tour in Europe, and everything was recorded, mixed, and mastered in my hometown of Toronto.
Could you tell us about "The Road"?
I wanted to imagine what it would be like if you could create an alternate sandstorm, an alternate fate. What if you could forge an alternate road in which the sensations of precious memories and feelings could live on forever?
What do you think it sounds like?
A friend told me it sounds like a marriage of Enya and The Weeknd. I love singing it, it feels very cathartic to perform.
Why was it chosen as the first single?
I chose it as the first single because it was the first song I had very specific visuals in mind for a video treatment. As it was the first video produced for the record my label and I rolled with that when deciding what single to release first.
What was it like making the video?
My sister Abby directed it. She was bossy in the best way. She called me Lydia on set. My whole life she has called me Lyddie. Because of that I listened to her intently!!! I think she did an amazing job :)
What are you looking forward to in 2017?
Sharing new music and making new friends.
Get the Best Fit take on the week in music direct to your inbox every Friday