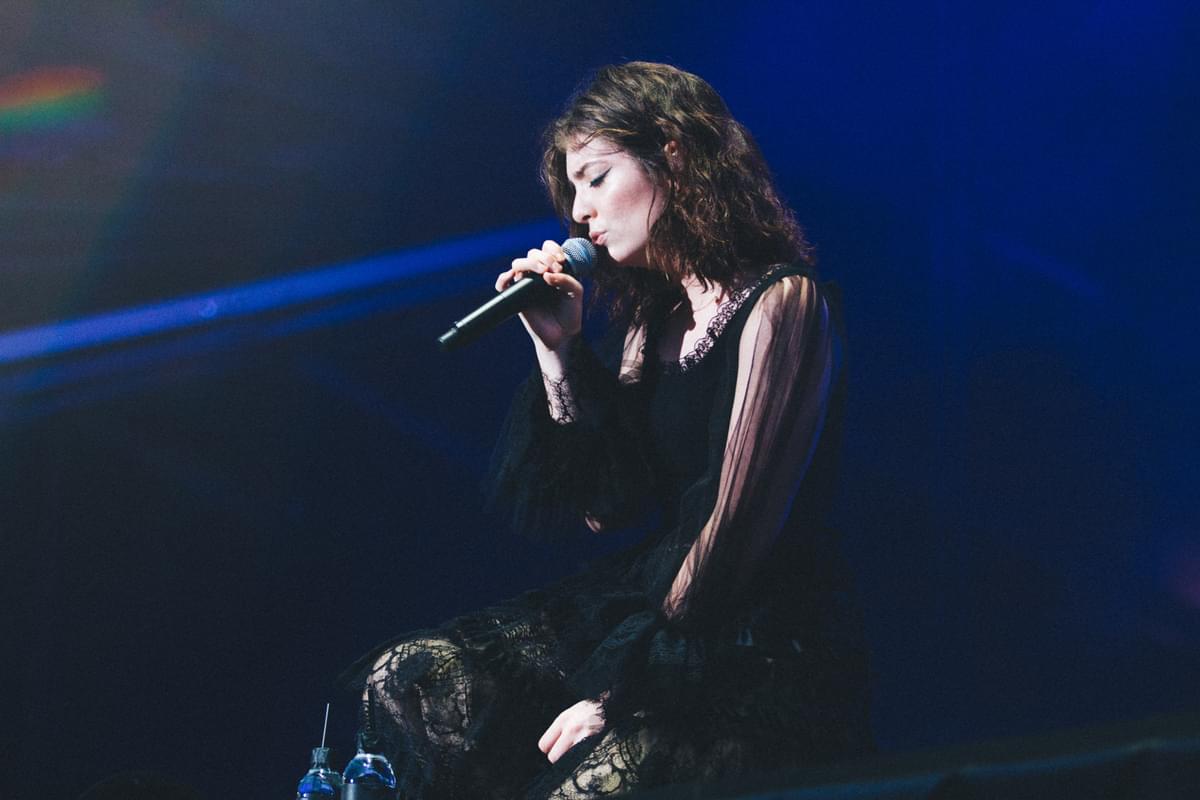 Lorde announces new photo book documenting 2019 Antarctica trip
Lorde has announced the release of Going South, a photo book documenting her trip to Antarctica in early 2019.
The 104-page photo book was announced by the New Zealand artist in a newsletter to fans. The photos will be accompanied by a piece of writing Lorde created during her time in Antarctica.
100% of Lorde's net proceeds from sales of the book will go to the organisation that facilitated Lorde's trip, Antarctica New Zealand, which will help "to support a postgraduate scholar to study climate change science."
In her email update to fans (via Stereogum), Lorde shared what she's been up to in recent weeks now that New Zealand is getting warmer, writing that she's "had two swims, and even eaten the first tomatoes".
Lorde went on to discuss her Going South book, revealing that the "continent has fascinated me since I was old enough to read. It started to interest me again in recent years as my environmental awareness went up and up, and questions about how to change my personal and professional footprints on this earth occupied much of my time."
She also revealed that the trip inspired her to start writing music again, "When I went to Antarctica, I hadn't yet started writing again after finishing Melodrama. I realised after the trip that what my brain had been craving was a visit to an alternate realm. Albums live in their own realms in a way, and Antarctica really acted as this great white palette cleanser, a sort of celestial foyer I had to move through in order to start making the next thing. In the plane coming down to land, I had this very intense bolt-of-lightning thought, which in all its eloquence was literally 'DON'T MAKE SHIT RECORDS', lol. I'll always hold this trip up as a life highlight for many reasons, but I'm particularly grateful for it as one that showed me the beginnings of the new world which I continue to build, and am very excited to start showing you soon."
Lorde's continued, "The book is a sort of perfect precursor to this album in an abstract way, and it's a cool little piece of the Lorde cinematic universe for you to own if you'd like to. We're doing preorders to get an idea of how many to produce, so it won't arrive for Christmas I wouldn't think, but the first 500 will come with a special picture postcard, signed by yours truly down here at the bottom of the world."
Going South
is expected to ship in February 2021, and can be pre-ordered from
lorde.store
now.
Get the Best Fit take on the week in music direct to your inbox every Friday