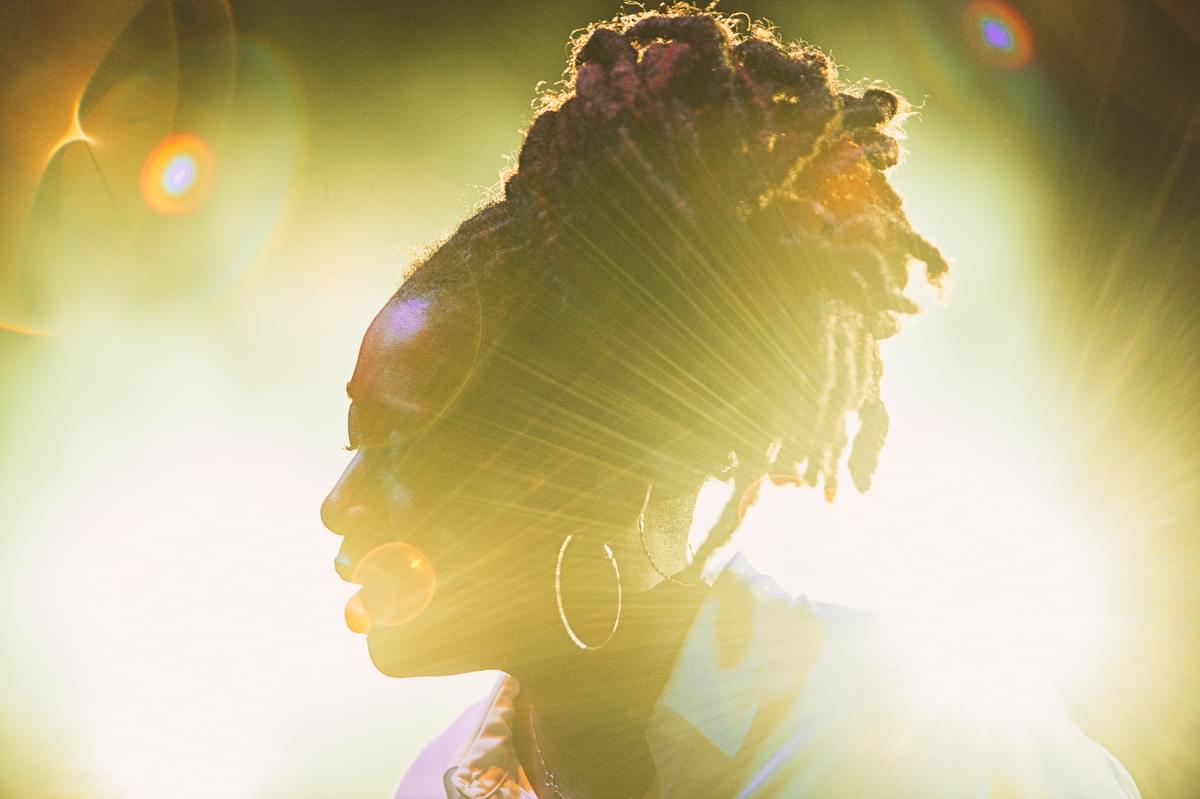 Little Simz wants to "explore acting more" after Top Boy role
Little Simz has revealed that she'd like to "explore acting more" following her role in the new series of Top Boy.
Speaking to Julie Adenuga on her Apple Music Beats 1 show, Little Simz gave more information about her role in series three of Top Boy, which arrives on Netflix this Friday (13 September).
Discussing her audition, the rapper said it was the first time she had auditioned in a long time, and revealed, "The last thing I probably went up for was Black Panther."
Little Simz said, "I'm playing Shelley. She is a strong independent woman, grown up in Summerhouse. She's a inner city kid, she's lived there her whole life, is a single parent, is a carer also, and essentially just wants to get out and do better and give her daughter a life that she never had. I want people to just have the female perspective in this because I feel like, especially for the first two seasons, you don't really see the effect on the mums, the sisters, the girlfriends, you know what I'm saying? So I just want people to understand that every decision made by these boys in the show has a domino effect on the women in their life."
When asked about acting and future roles, Simz replied, "I want to explore acting more. For sure. Being a part of this, I'm attached now. I just am. But I do for sure want to just challenge myself, take on new roles, if I'm given the opportunity. It depends on the roles though. It depends. If I'm doing something that's like really, let's say physically challenging that requires me to be a superhero, or an athlete and I've got to do serious intense training, then I think I can fully immerse myself in it and do that, but if it's a role where I am able to hop between the two, yeah."
The rapper attended Kano's Hoodies All Summer album launch in London last week. Speaking about Kano, Simz said, "I have many many many feelings towards Kano. First is his spirit. Just him as a person. He's a good person, that's first thing. Secondly, he's someone that has an eye and an ear for talent, good music, like he's a true creative. He has always had my back. Any show I'm doing in London he'll come down, support, like he's always been in my corner."
Discussing her GREY Area album being nominated for this year's Mercury Prize Award, Simz added, "It's insane. [When I found out] I was in New Zealand. I was on tour. I missed the launch though, which was annoying. I'm just trying to be present in it all though, I've never really done ... I mean, I've been to award shows and stuff, but it hasn't felt like this, you know. This one feels really special."
Series three of Top Boy arrives on Netflix this Friday (13 September).
Get the Best Fit take on the week in music direct to your inbox every Friday