Pimienta, an "interdisciplinary musician and artist-curator", recently took home the prestigious Polaris Music Prize for La Papessa (the follow up to 2010 debut Color), which was released last year.
Written in a variety of contrasting locations, from the desert of indigenous Wayuu land to the northern mountains in Colombia to the urban sprawl of London and Toronto in Ontario, La Papessa is a personal account of womanhood, independence, and individuality set to experimental electronics inspired by her own musical roots.
Pimienta is bringing that heady combo this side of the Atlantic, and she kickstarts a brief European tour today with a set at Pitchfork Avant-Garde Festival in Paris, before heading to London for a headline date and then jetting to Reykjavík later this week to play Iceland Airwaves.
Check out the the magnificent visuals for La Papessa track "Quiero Que Te Vaya Bien" below. Read our Q&A with Pimienta afterwards.
BEST FIT: Can you tell us about the video - how did it come together?
Lido Pimienta: The video is a vision by Caroline Macfarlane. She approached me with an idea of a woman taking a bath and submerging herself in deep thought and dreams. She used digital and Super-8 footage of me - as the woman in her vision - sharing moments of love with my son in real life, moments of solitude and playfulness with masks, studies of light, and also darkness. Macfarlane went deep into the character of La Papessa (High Priestess) and confronted the issues of abandonment and fear that come with separation or separating from a significant other. There is no "real narrative" but in a scene she created, we can see images of me against a wall with projections of the first video I ever shared nearly a decade ago, so as the song refers to "Quiero Que Te Vaya Bien" (I Want You To Do Well) is about letting go, wishing people a good path and good wishes of good health and prosperity for ourselves, the juxtaposition of Lido now vs. Lido then is a poetic gesture to "shedding skin". I am excited to share her vision and to share yet again another piece of the puzzle to the kaleidoscopic landscape of La Papessa.
What does winning the Polaris Prize mean to you?
Lido: It means that I will be able to bring to life my next project without restraints. It also means that there are more people in Canada interested in new experimental music that is not necessarily in English or French, and that are eager to showcase more women in the arts and in music and technology. I am excited to continue to grow in our very diverse and fertile music scene.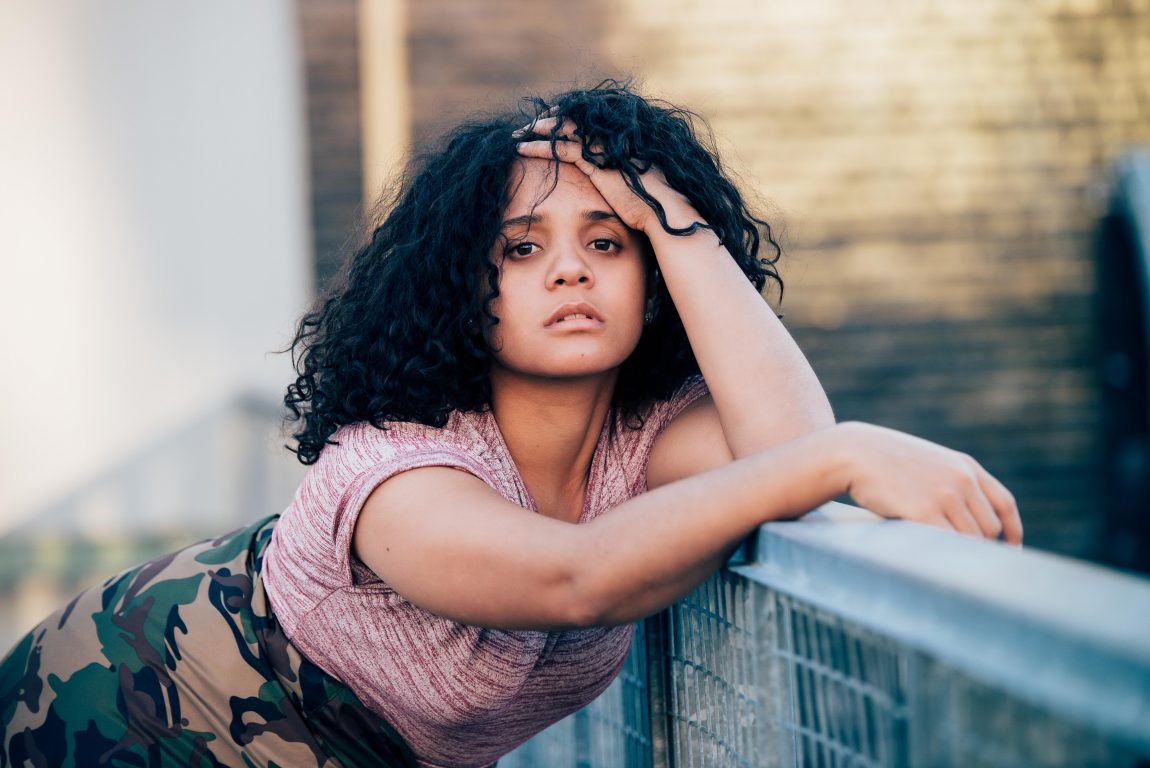 Does it add pressure to your next steps? Does it relieve pressure? Maybe neither?!
Lido: The biggest pressure I encounter is my own. I always want to be better and create better songs and have the best show. I push myself to be better and excellent at all times. Maybe it is because I find myself looking for validation so much in others or more so, gatekeepers of culture that do not see me as a real artist, but rather some random artist who does that kind of Latin weirdo thing.
The prize does add pressure to me because now I have more people paying attention to me and some people who are paying attention don't understand what I am about, so now I must try to have compassion and understanding of those people who have never experienced, seen or heard somebody like me who is supposed to be "grateful and humble and quiet" but instead so badass! I am excited about the possibilities of somebody like me showcasing my artwork - which is all about love and healing - to bigger platforms.
Have you been to the UK before?
Lido: I have been to London before, I played a couple of shows at a few pubs as support for an amazing artist from there called ISA GT. She runs a London/Berlin-based label and is a fantastic producer and DJ.
I am excited to return with a band, that is a first. I remember being in London and experiencing the night life, club scene, and remember being so surprised at how polite and nice everyone was. I am expecting a rush of good vibes and high energy! I keep hearing the venue we will play at is epic, and epic is all I know how to do so we will have a blast!
What should we expect from your show?
Lido: You should expect POWER, LOVE, BIG SOUNDS, BIG BASS, and a bit of standup comedy!
Do you plan to do anything else while you're over?
Lido: I hope to run into ISA GT again and I hope to eat a giant order of fish and chips and I hope to visit record shops! Particularly Soca made in London! I was fortunate to receive the full discography from Honest Jon's as a gift from them years ago, so I was made aware of this rich Caribbean music made in London, which explains why in places like Bristol, the music and fashion has always been top of the line! Also, my drummer's grandfather was from Bristol so, lots of connections to UK! Thank you music!
What are you expecting from your Pitchfork Paris and Iceland Airwaves trips?
Lido: Both events are so well-curated and emblematic for music lovers around the world, it is a dream come true to be able to participate in any way shape or form, let alone share the stage with such talented people.
I am expecting high energy, great style, and people eager to listen to new and exciting music. I am really looking forward to being surrounded by music-obsessed folks and I have never been to either country, but am of course influenced by French film and the DIY energy of Icelanders. Words cannot describe my gratitude and excitement for all of these fantastic shows we will get to play!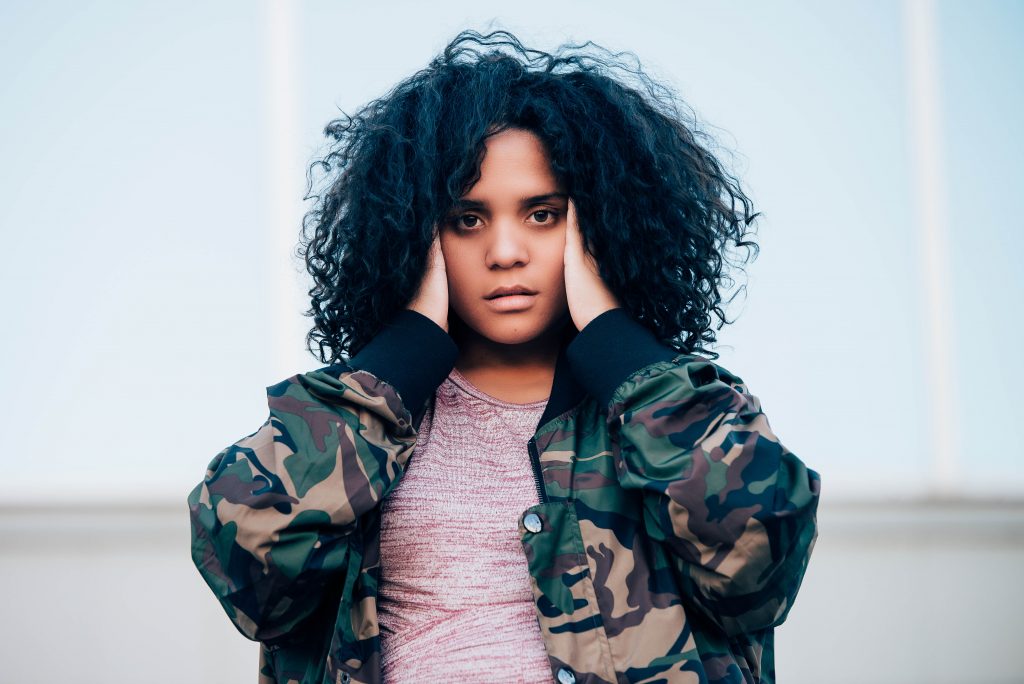 What are you working on currently?
Lido: I am currently working on a new album titled Miss Colombia. The album is a cynical love letter to my home country, Colombia, and how after a decade living outside of the country, I sometimes feel like an outsider and yet when I am in Canada I feel so uber Colombian. The album is about the experience of the "hyphenated" way of life, it looks at standards of beauty and how someone who looks like me would never be able to "compete" at a beauty competition. Sound-wise, so far it is sounding like Industrial reggaeton with a huge dose of brass and woodwinds. I cannot wait to share it!
What scares you most about the rest of the year?
Lido: I am scared about political turmoil in the world, I am scared for people without voices who are being discarded and forgotten because they have "no papers"... I am very scared for people who have no homes experiencing winter without any support... I am scared for communities without running water. Those are the things that worry and scare me. Personally, I am scared I won't have enough time to finish my new album, but I am doing great!
What excites you most about the rest of the year?
Lido: Having a new baby!
Lido Pimienta plays London's Sebright Arms on 1 November. Tickets are available now.