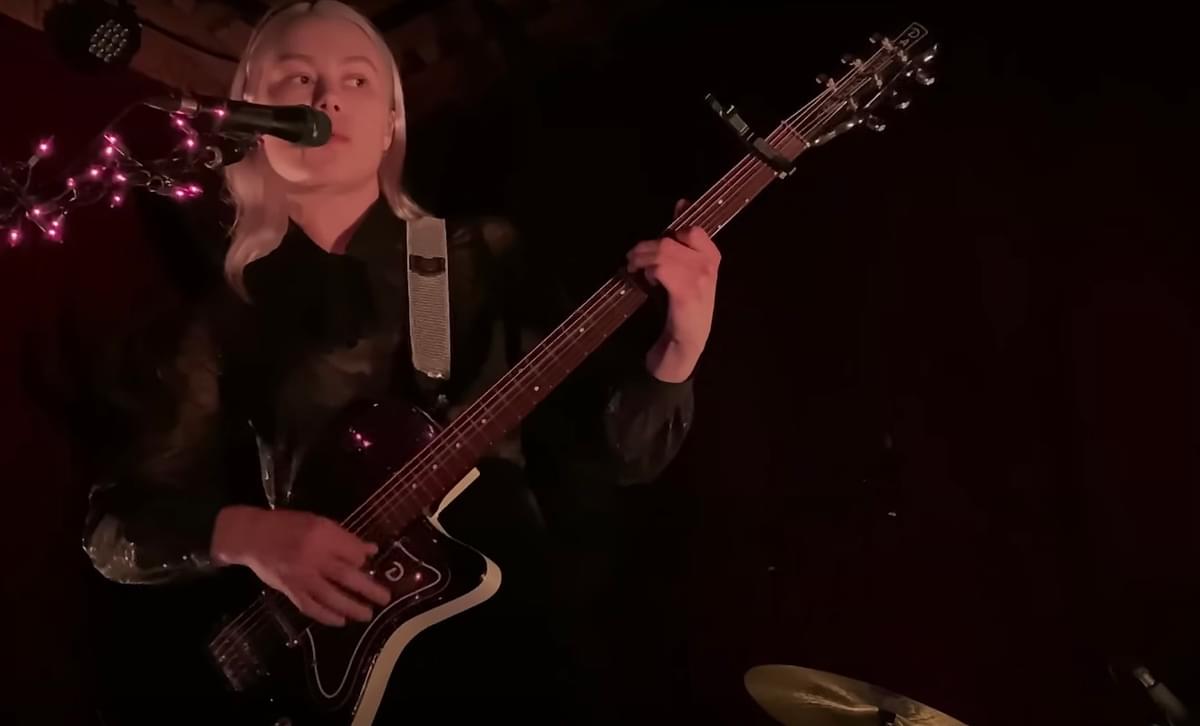 LA's Bootleg Theater frequented by Phoebe Bridgers is closing down
The Bootleg Theater in LA, a venue that Phoebe Bridgers says she's "played more than any other", has announced that it's permanently closing.
Last year Bridgers was among the many musicians (including Harrison Whitford, Christian Lee Hutson, Sofia Wolfson and more) that ecouraged people to donate to the venue to avoid closure last year as part of the #CoverTheBootleg hashtag on Instagram, but this week the Bootleg Theater owners Jason and Alicia Adams announced that the venue will be closing its doors for good.
In a statement posted to socials, the owners wrote, "Before the pandemic hit, we had reached an impasse of irreconcilable differences with the partner we originally purchased the property with in 1999, despite our earnest efforts to purchase our partner's share of the real estate. The crush of a COVID closure made the situation even more untenable for us. After resisting numerous outside offers to sell out the Bootleg to conglomerates such as Live Nation, we managed to keep the little-engine-that could chugging along. It is a gut punch to us that our ultimate demise was an inside job."
They added, "Sadly, the Bootleg Theater venue is closing down after our best year ever in 2019, having made it through the pandemic still solvent and looking toward the future with excitement, hope and anticipation. We were fully self-sustaining operationally, and our employees had made it through thanks to PPP loans and a GoFundMe campaign that had the generous support of the community. Our non-profit had applied for more City, County, State and NEA programming grants and received them all. But we just couldn't hold on to the property any longer."
Thank you all for the countless memories. pic.twitter.com/64Krv9oMuk

— Bootleg Theater (@BOOTLEGtheater) June 21, 2021
Phoebe Bridgers paid tribute to the venue on her Instagram Story last night (22 June), writing, "The venue I've played more than any other is closing. Thank you for everything Bootleg."
Independent concert booker and promoter Sid The Cat also shared a tribute on Instagram, writing, "While we mourn the loss of the Bootleg Theater, it will live on in lore and legend for Sid The Cat. From the formative shows by Phoebe Bridgers and Big Thief, the illustrious gathering of songwriters for the Swamp Soiree, the 3 phenomenal years of Gxrlschool Festival and all the way up to early 2020 with the celestial Moses Sumney residency. We will cherish the memories and music that were made and celebrated in the space."
View this post on Instagram
The Bootleg Theater owners revealed in their statement that the venue will be turned into a "new version of a performance space at what will be affectionately known as the old Bootleg space. They came in at the last minute, sparing the venue from being used as retail or torn down."
Get the Best Fit take on the week in music direct to your inbox every Friday