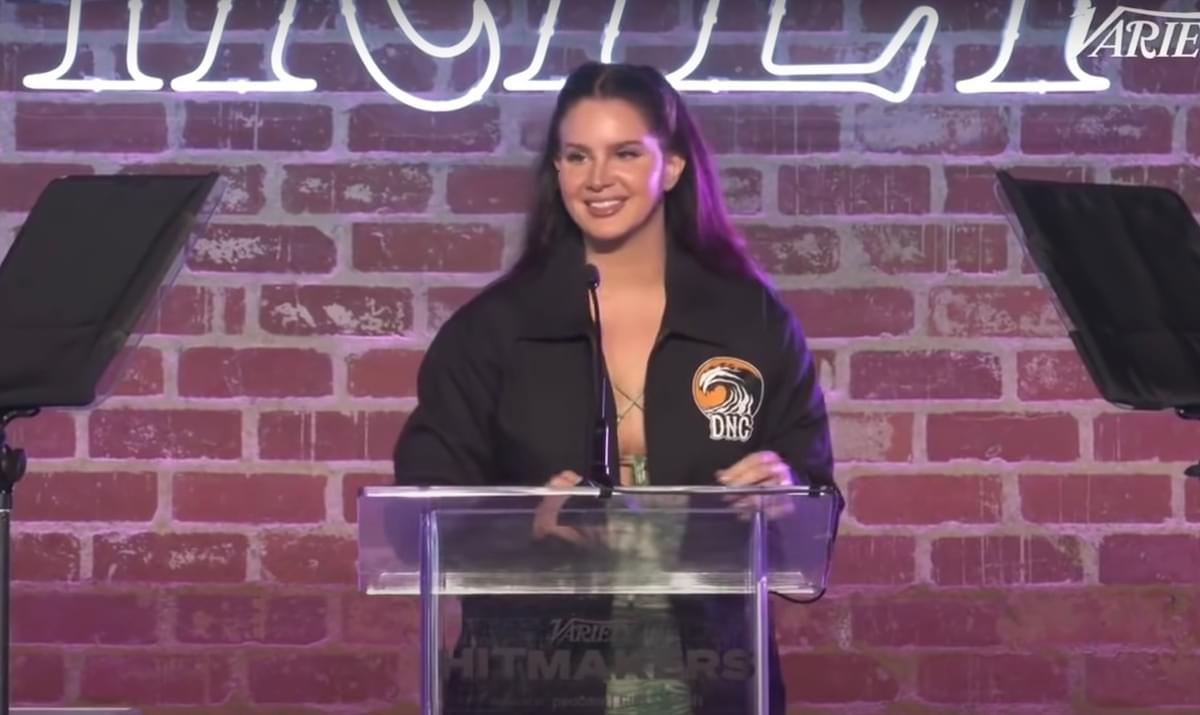 Lana Del Rey reveals she wants to collaborate with Migos
Before winning the Artist Of The Decade award at Variety's Hitmakers ceremony, Lana Del Rey revealed on the red carpet that she wants to collaborate with Migos.
Over the weekend Lana Del Rey picked up the Artist Of The Decade award at the Variety Hitmakers ceremony, and on the red carpet before the awards show, Lana Del Rey was asked about who she would want to collaborate with, which led to Del Rey responding, without hesitation, "Migos".
When asked why, Del Rey replied, "I love them. Everything they do. There was kind of like a new revolution of sound 11 years ago ago in the singer-songwriter community, which I loved seeing. And then with Migos, I think they kicked off a new super fun, super autobiographical, completely different style of rap. I love them."
During her Artist Of The Decade acceptance speech, Del Rey said she is "always grateful for any acknowledgement and also super grateful for all the criticism… I get a lot."
She also spoke about an early record deal that her managers got her out of, "They picked me out of the bar scenes, lounge singer scenes that I was singing in for about eight years before I met them. They got me out of a deal I made for 11 records for nine grand while I was working at a restaurant and living in a trailer park. Ben did that in one hour and then the next day he flew me to London and let me live with him. In a year, I wrote "Video Games", and I was ready to make good records, I was ready to make a lot of records."
Get the Best Fit take on the week in music direct to your inbox every Friday