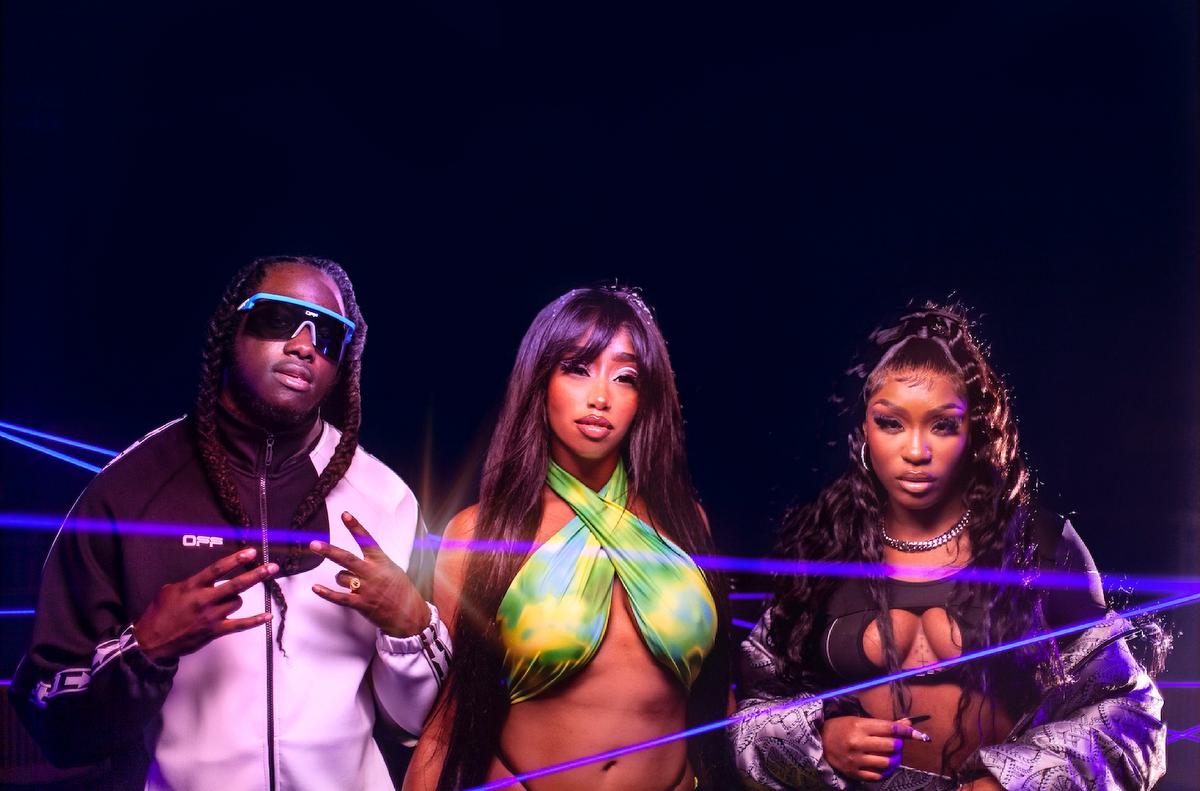 KAMILLE links with Ivorian Doll and WSTRN's Haile on new song "Sad Party"
Singer/songwriter and producer KAMILLE has joined forces with Ivorian Doll and WSTRN's Haile on new banger "Sad Party".
"Sad Party" is KAMILLE's first new release as the lead artist since March's "Mirror Mirror", and sees Britain's most successful female songwriter and producer collaborate with Ivorian Doll and Haile of WSTRN.
KAMILLE says of the track, ""Sad Party" is all about trying to get over the one you miss the most, and how difficult it can be to move on. Everyone around you seems so happy, and you feel like the only one heartbroken. "Friday night highs but I'm feeling low" - I love this lyric so much! We've all been there - t-shirt, a bad movie & binging on ice cream on a Friday night because you're just.. that.. sad...Funnily enough I had so much fun writing and producing this song with Goldfingers, who always encourage me to be creative in the studio! Honestly, even after I finished making the song I had no idea how much bigger it could feel until Haile and Ivorian Doll jumped on it! They're so amazing & now the song is just so perfect. I hope everyone gets in their feels and vibes to this one."
As well as releasing "Sad Party" today (23 July), KAMILLE is celebrating the release of Anne-Marie's Therapy album, which features three songs written by KAMILLE - "Kiss My (Uh Oh)" featuring Little Mix, "Unloveable" with Rudimental and "Better Not Together".
KAMILLE's "Sad Party" single featuring Haile and Ivorian Doll is out now on her own label Pure Cut Records (via BMG).