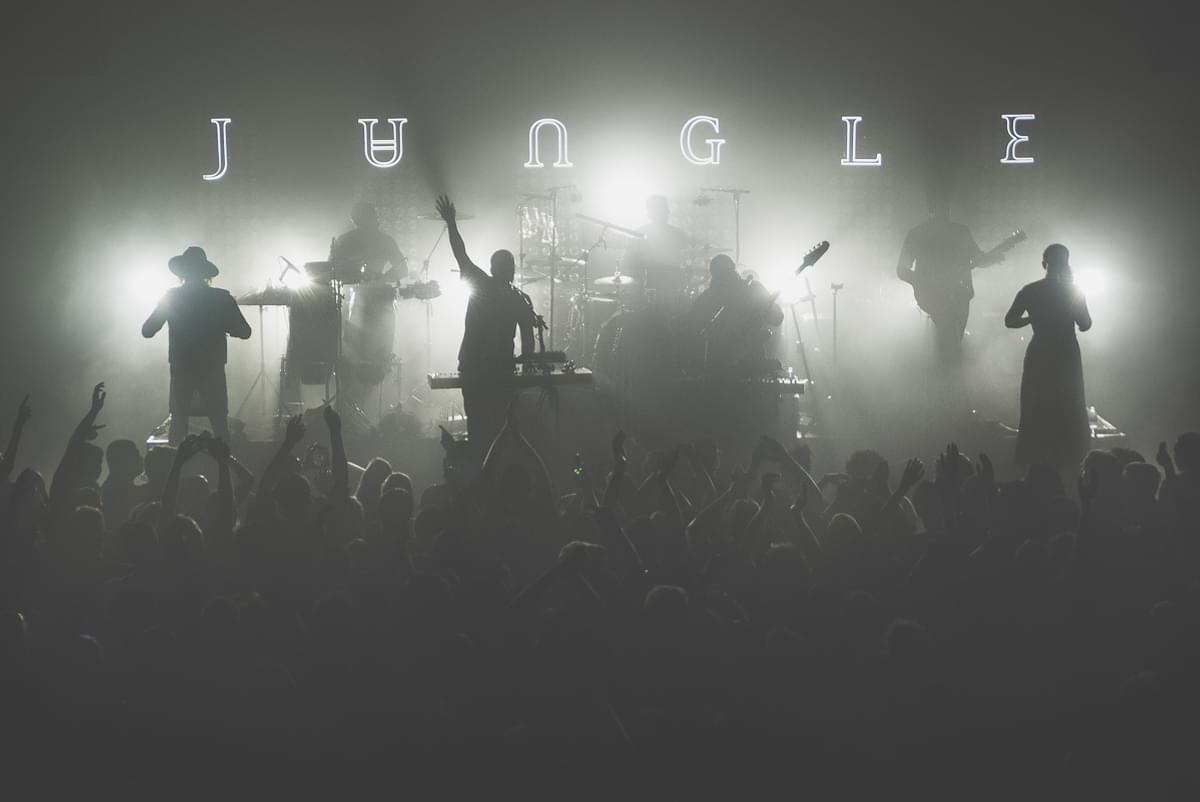 Jungle tease imminent return, preview new single on US TV
Jungle took to US TV to perform new song "House In LA" over the weekend, and have today announced a new string of tour dates.
Jungle previewed the track, captured during a recent gig at the El Rey Theatre, on Last Call with Carson Daly - they've already been announced for lots of festivals and shows this summer, with fans hoping that the follow up to their self-titled 2014 debut will hit sooner rather than later.
Speaking to Q Magazine recently, bandleaders Josh Lloyd-Watson and Tom McFarland described LP2 as a "post-apocalyptic radio station playing breakup songs. It's like you're tuning into a fucked-up station, catching little bits."
Jungle will play a UK tour in May as part of a wider European trek, but no new London date has been revealed yet. See the full dates so far.
Last summer Jungle produced the comeback cut for impressive R&B/soul talent "Dornik".
Check it out.
Subscribe for news and competitions