Last night saw cult Swedish wunderkind Jens Lekman headline the Read and Shout Festival, held at the intimate South London venue Nettlefold Hall.
The festival, organised by librarian Matt Stead, aimed to raise awareness and flag up the ongoing concern of the planned closure of various public libraries up and down the country.
Lekman was announced as headliner only last month with tickets for the event selling out in an incredible five minutes. Joining Jens on the indie-pop centric bill – in which all artists waived their fee – were The Sweet Nothings, A Little Orchestra, ex-Hefner frontman Darren Hayman and Stead's own band A Fine Day For Sailing.
Despite running almost half an hour behind schedule and with curfew looming, Lekman treated the packed out room to an hour long set that focused as much on new material as it did firm fan favourites. Solid renditions of 'Black Cab', 'A Sweet Summers Night On Hammer Hill', 'Sipping On The Sweet Nectar' and 'Shirin' sat comfortably with the new songs that showcased a darkly comedic Randy Newman-esque slant.
Set highlight 'Waiting For Kirsten' gained the biggest response of the night as Jens explained the story behind the tribute of the Spiderman star. Telling the tale of discovering that Dunst had recently name-checked him in a magazine article, he went on to jest with the audience "what is a suburban potato chips factory boy like me supposed to do when Kirsten comes to my home town except obsessively stalk her all night?". Naturally.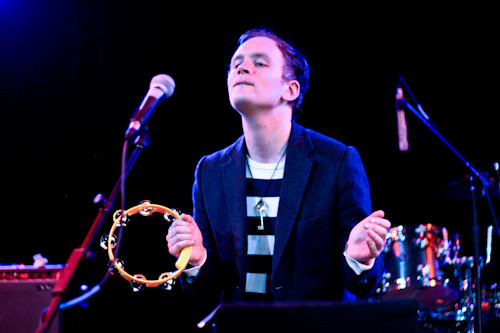 Before playing fan favourite 'Shirin' from 2007′s Night Falls Over Kortedala, Lekman showed his support for the Read and Shout cause, stating: "some of my friends in Sweden asked me why I was doing this since I don't live in the UK…. But I think libraries are very important to outweigh all this dumb shit that's surrounding us. It's happening in Sweden too. It's important." He then went on to perform a track that – as of yet – has been unavailable online as a live performance. The tender 'Every Little Hair Knows Your Name' is Jens in classic love-lorn come witty troubadour mode: "I started working out when we broke up, I can do one hundred push ups" and "I kept writing when we broke-up, but nothing came out so I stopped. Every chord I struck was a miserable chord".
Watch both 'Waiting For Kirsten' and 'Every Little Hair Knows Your Name' in full below. As an additional treat, we've also included a rabble rousing rendition of 'Into Eternity' that leads seamlessly into 'Sipping On The Sweet Nectar' which sees Jens dancing manically, completely overwhelmed by the crowd's adulation.
A staggering success and one that will hopefully become a mainstay on the gig calendar, Matt Stead spoke a heartfelt few words at the end of the evening. Paying tribute to all the artists involved but not least forgetting why the event was dreamt up in the first place. Do the right thing and read up on Matt's endeavours for Read and Shout here and, more importantly head over here to sign the online petition.
Jens Lekman – Waiting for Kirsten (Live at Nettlefold Hall)
Jens Lekman – Every Little Hair Knows Your Name (Live at Nettlefold Hall)
Jens Lekman – Into Eternity / Sipping On The Sweet Nectar (Live at Nettlefold Hall)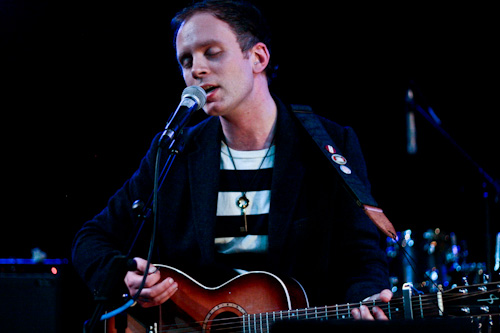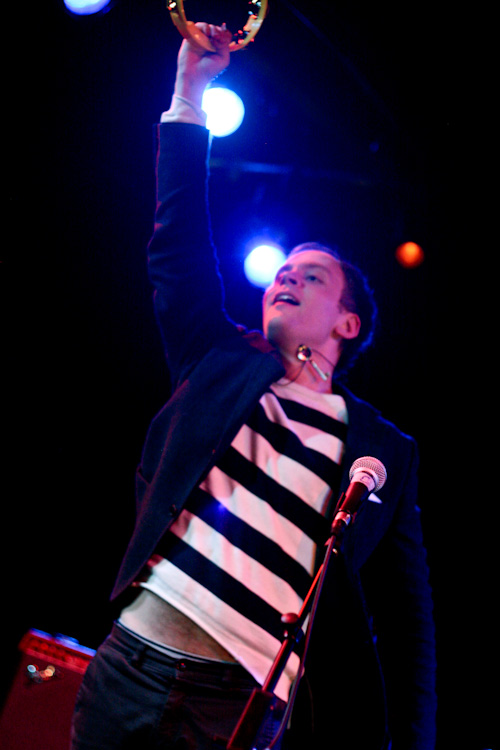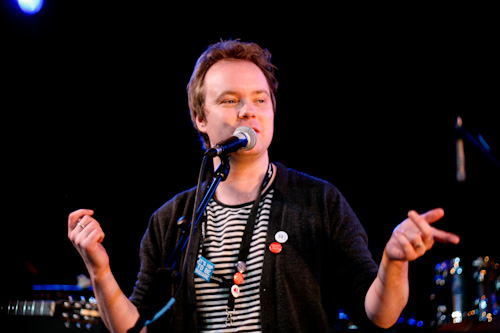 Event organiser Matt Stead