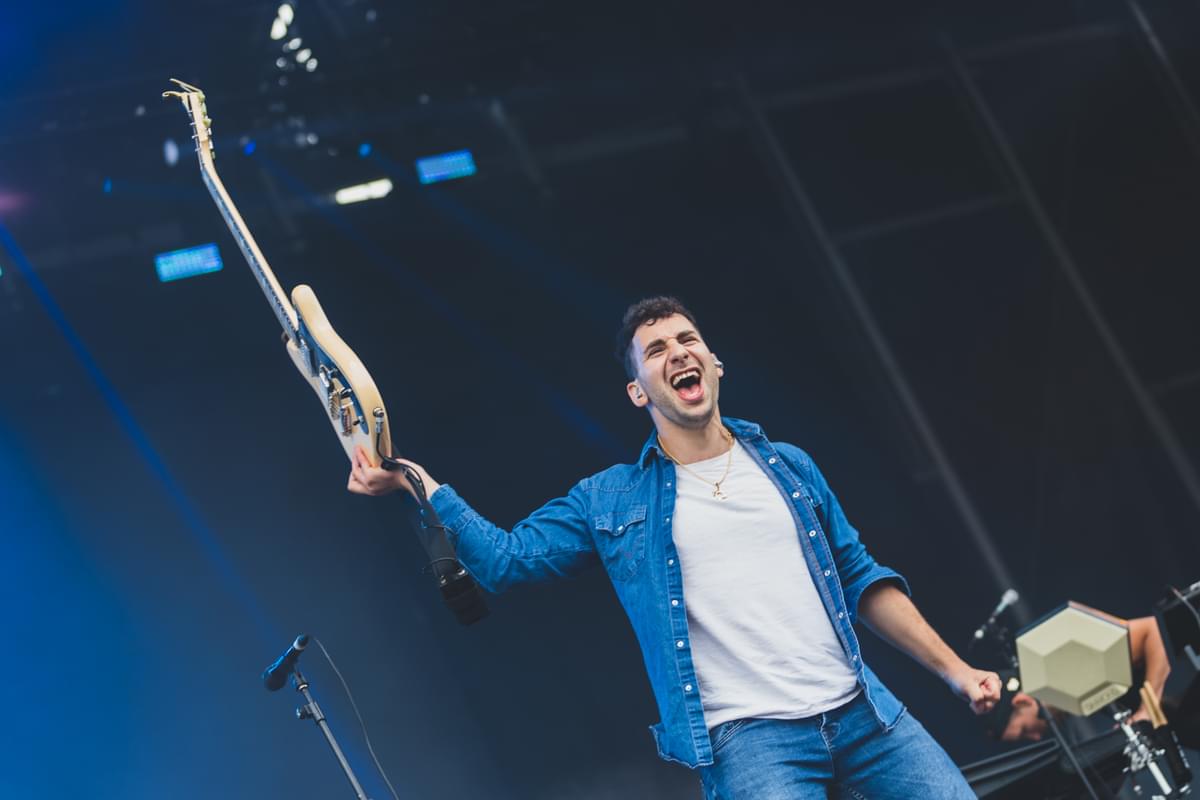 It looks like Bruce Springsteen features on a new Bleachers song
On Saturday Jack Antonoff and the Bleachers Twitter account posted a number for fans to call.
+1 (201) 729 3006

— jackantonoff (@jackantonoff) November 15, 2020
According to the Bleachers Reddit thread, the hotline played clips of two different tracks when pressing certain numbers. Fans in the thread have been pointing out that when people press the number three and three again, one clip of a song plays, and when fans press number three and nine, a second track plays.
ALSO 3 THEN 9 https://t.co/d0PgZnxiz2

— KMN (@peachnoelle) November 15, 2020
Both snippets of the tracks from the hotline are available on the Reddit thread, but fans are convinced that they can hear fellow New Jersey native Bruce Springsteen singing on the three and nine snippet.
Since the hotline launched, a Genius lyric page has appeared for a track called "Chinatown", and the page lists Springsteen as the featuring artist. Fans have also discovered that when the clip is Shazam'd, it comes up with "Chinatown", and lists Springsteen as the collaborator.
The Genius lyric page for "Chinatown" also features the lyric that Antonoff has been posting repeatedly across his socials, "Take the sadness out of Saturday night."
Jack Antonoff is yet to confirm or deny if Bruce Springsteen is on one of the new Bleachers tracks, and hasn't announced titles or release dates for either.
Get the Best Fit take on the week in music direct to your inbox every Friday