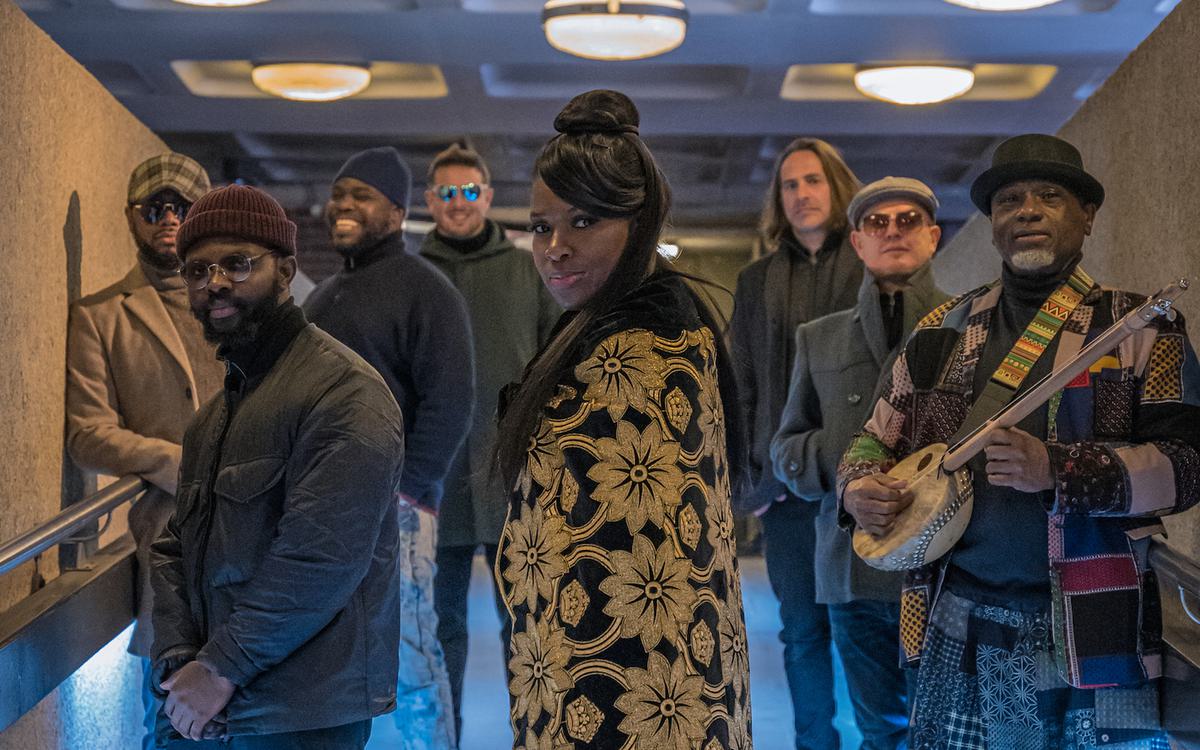 Ibibio Sound Machine unveil new track "17 18 19"
Ibibio Sound Machine have shared a fourth outing from their Hot Chip-produced album Electricity titled "17 18 19".
"17 18 19" is the fourth single to be lifted from their Electricity album, following last month's "Protection From Evil", ."All That You Want" and "Electricity".
Ibibio Sound Machine say of the new release, "This is more of a traditional style Ibibio Sound Machine track which came out of a studio jam we had. Eno's vocal is based around a Nigerian playground chant that seemed to fit perfectly with the playful sound of the instrumental. The lyrics are rhetorically questioning the seemingly meaningless words that come out of the mouths of people, with reference to certain world events of the day. We reworked the drum track with Hot Chip, taking it down more of a post-punk route with a bit of a nod to Tom Tom Club."
Electricity will follow Ibibio Sound Machine's 2019 album Doko Mien, and is produced by Hot Chip.
Hot Chip said of working on the record, "Prior to the sessions, we had run into Ibibio Sound Machine at festivals and loved watching them perform. There are very talented musicians throughout the band, and Eno is a massively charismatic, skilled singer. The sessions were hugely rewarding as Ibibio brought in friends and collaborators to add a wide array of different instruments - some of which were unfamiliar to us. The songs on this record are uniformly great, and we were really happy to be a part of making it."
"17 18 19" is out now. Ibibio Sound Machine's
Electricity
album will follow on 25 March via Merge Records, and is
available to pre-order now
.