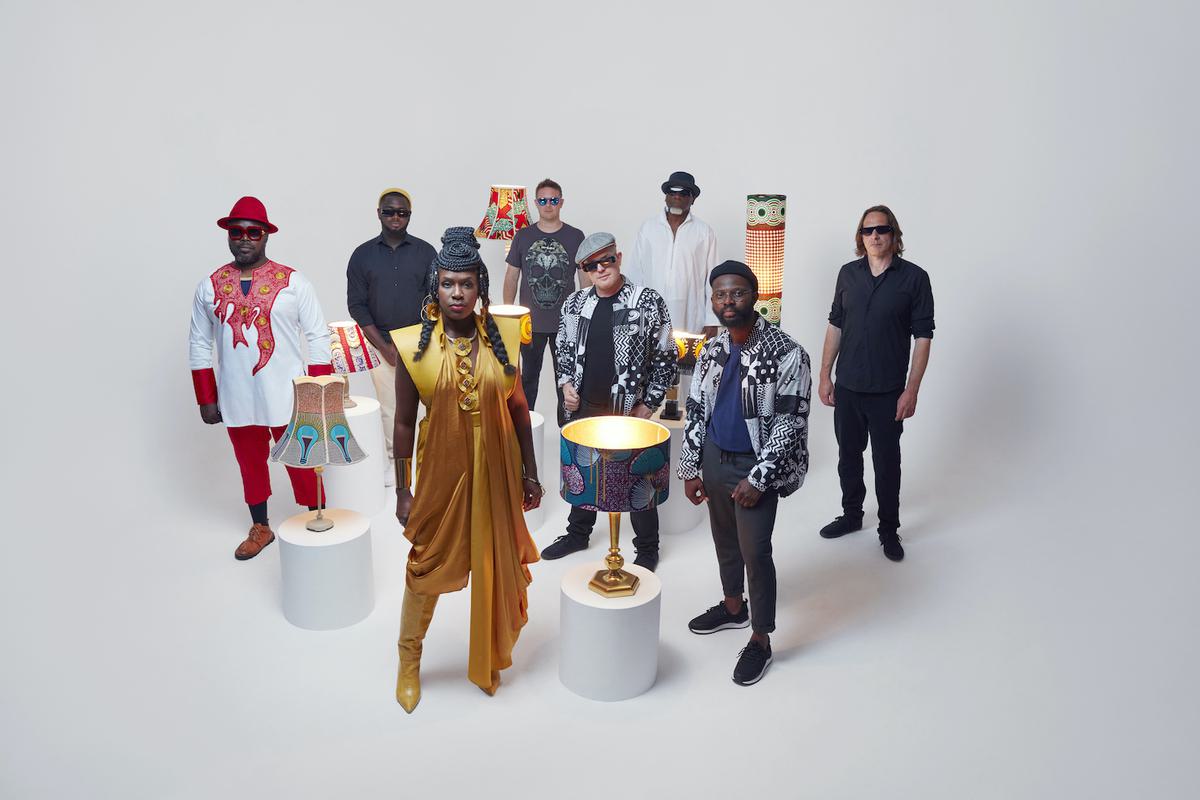 Ibibio Sound Machine release new Hot Chip-produced track "Electricity"
"Electricity" is Ibibio Sound Machine's first new material since their 2019 album Doko Mien, and is produced by Hot Chip.
Eno Williams says of the new song, "Even in trying times, "without love, there's no electricity". This one started out as an idea to mix Afrobeat with Giorgio Moroder–style synth vibes. The end section with Alfred's korego (Ghanaian 2-stringed folk guitar) solo was already there when we got into the studio, but then we added the big kick drum that happens underneath and Owen from Hot Chip's crazy drum machine percussion at the end, which gave it a futuristic Afro feel when mixed with the more talking drum parts."
Ibibio Sound Machine's "Electricity" track is out now. They'll play London's Electric Ballroom on 14 April 2022. Tickets go on sale Friday (29 October) at 10am BST via
ibibiosoundmachine.com
.