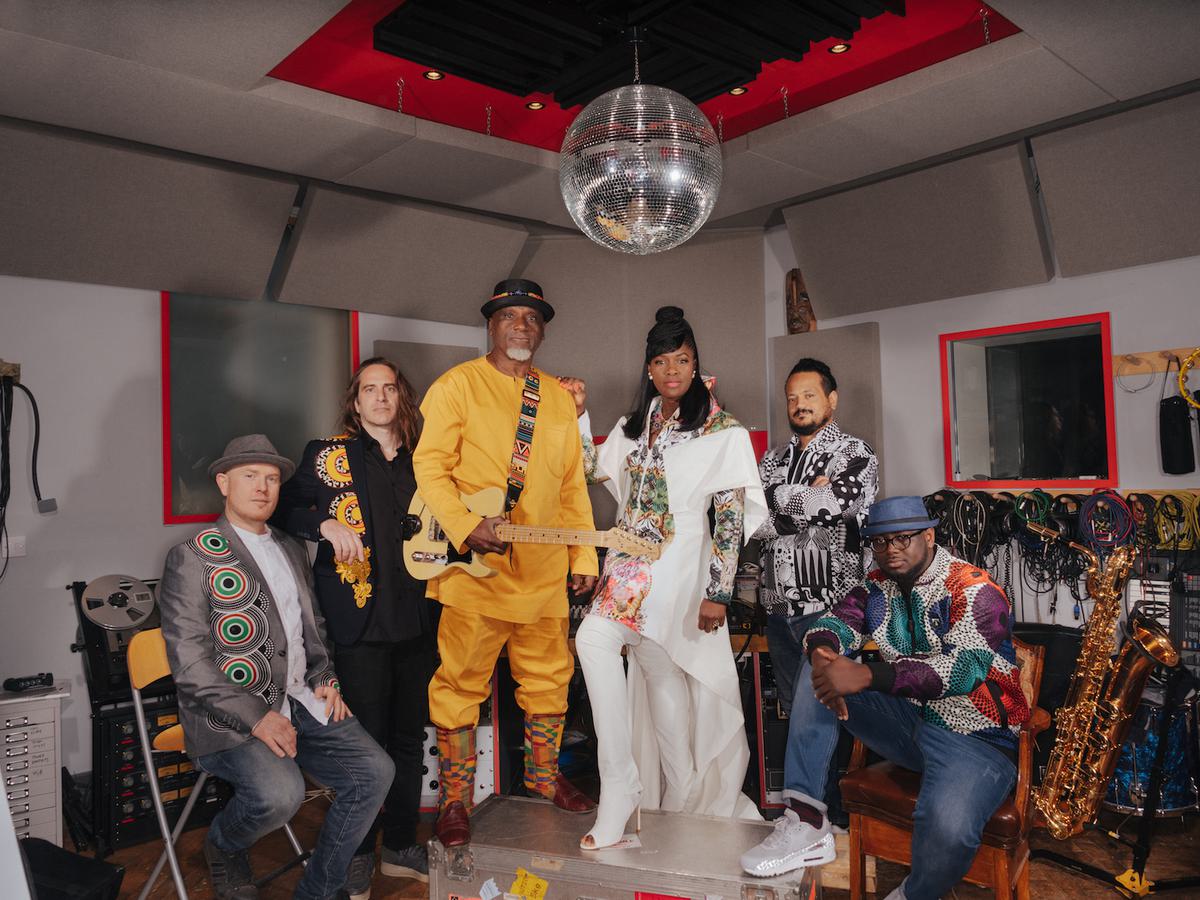 Ibibio Sound Machine share comprehensive new cut "Basquiat"
"Basquiat" is the first single from Ibibio Sound Machine since their Eyio EP that dropped earlier this year.
Fronted by London-born Nigerian vocalist Eno Williams, Ibibio Sound Machine deliver another track with an eclectic mix of genres from all over the globe.
New single "Basquiat" was inspired by The Barbican's recent exhibition on artist Jean-Michel Basquiat.
Speaking about releasing new music, Williams explains, "It's been a great year for us, getting to travel around to play in new places like Hong Kong & Russia, returning to do more shows in the USA, performing at events like the closing of the Basquiat exhibition at London's Barbican Centre and getting back into the studio to work on some new music, which we can't wait to share with you all."
"Basquiat" arrives over a year after their second album Uyai, which was followed up by an EP of session recordings not on the album, Eyio.
Earlier this week Ibibio Sound Machine were added to the first wave of acts announced for London's All Points East Festival next year.
Alongside the new track, which is out now via Merge, Ibibio Sound Machine have also revealed a few new tour dates for next year, including a performance at London's 100 Club on 24 May 2019. Find out more.