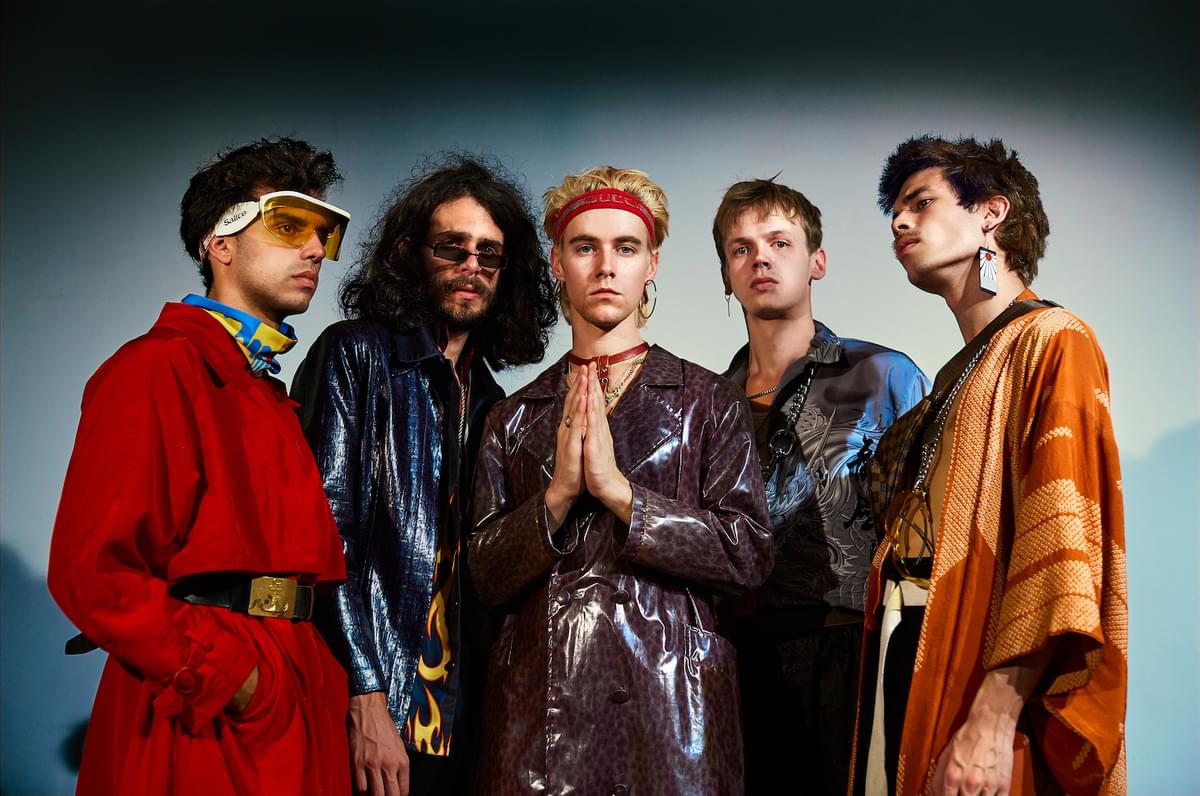 HMLTD announce debut album with lead cut "The West Is Dead"
HMLTD have announced their long-awaited debut album West of Eden, alongside unveiling their foreboding lead single "The West Is Dead".
"The West Is Dead" is the group's first single since last month's "Loaded", which will also feature on their debut LP.
Vocalist Henry Spychalski says of their new offering, "this is not dystopia, but a mirror up to late capitalism; where we are and where we're headed. Sick dolphins lap at the tide, the insects have all dropped from the skies and the global economy enters free fall. Ecological catastrophe guaranteed. The West is dead. Atomised, alienated and apathetic."
Spychalski adds of their West of Eden album, "The social, cultural and political backdrop that provides the setting for this album is a bleak one, the West is dying in complacent affluence. Sex is commodified. Faith is dead. Morality is used as a tool, and moulded to fit whatever function is required of it by those who yield it. Western civilization has entered its decadent stage. The era of The Last Man (Letzter Mensch) has come. And all the while, the earth grows sick. Ecological catastrophe is guaranteed."
He adds, "This album is about the myth of man and is told as a monomyth. While we obviously must have humility about our limited role as artists, West of Eden exists to examine the myth of man and to propose a newer, better, kinder mythology. 'The world is ours, and the world is a blank slate.' It is a deeply personal album. Birthing it has been the single greatest pain and privilege of our lives."
Tracklist:
The West Is Dead
LOADED
The Ballad of Calamity James
To The Door
Satan, Luella & I
Mikey's Song
Why?
149 (feat. Tallulah Eden)
Joanna
Where's Joanna?
Death Drive
Nobody Stays In Love
MMXX A.D.
Blank Slate
War Is Looming
"The West Is Dead" is out now. HMLTD's
West of Eden
album will be released 7 February 2020 via Lucky Number, and is
available to pre-order now
. They play a secret venue in London on 20 February 2020.
Get the Best Fit take on the week in music direct to your inbox every Friday