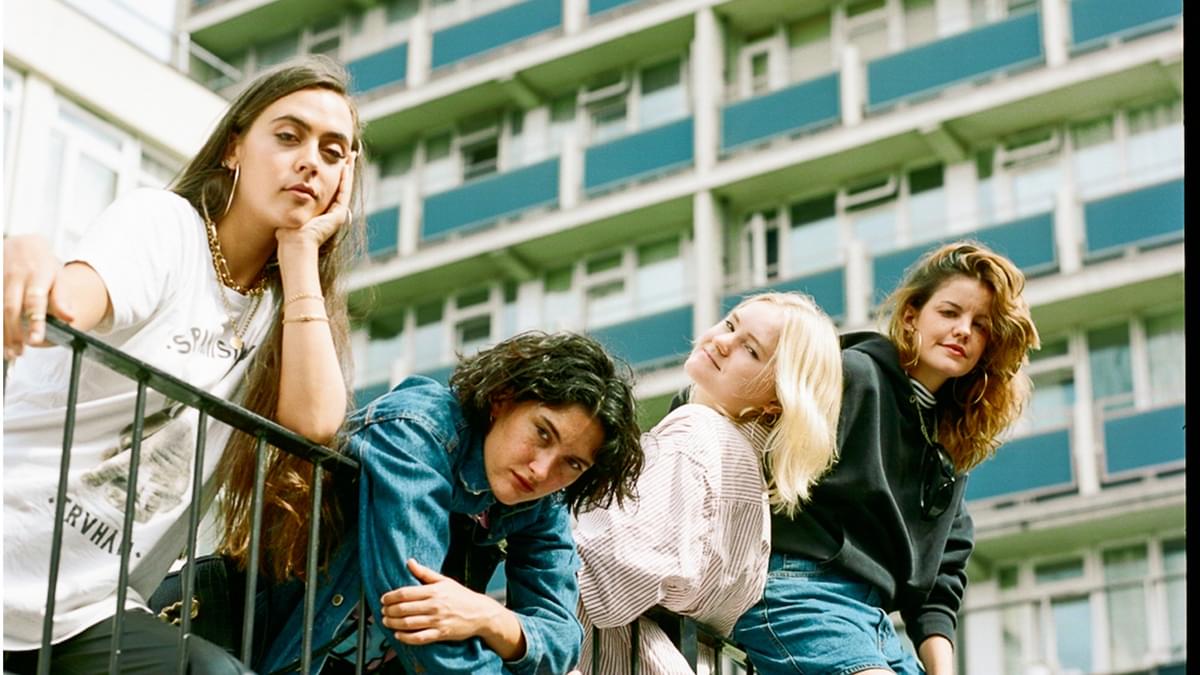 Hinds postpone album release date until June due to coronavirus
Hinds have postponed their original April release date for their third album The Prettiest Curse because of the current coronavirus pandemic.
The Prettiest Curse was originally expected to arrive on 3 April, but following the coronavirus pandemic, Hinds have decided to push the release date back until June.
They say in their statement, "we have to postpone our album release, it will be now on June 5th. we all need music now more than ever, and we were so excited to release our album next month and share it with you! but right now, things are a bit scary in spain and the coronavirus is something that is affecting a lot of our loved ones, so for right now we think all of our focus should be on staying safe and staying home, not promoting a new album."
amigas y amigos: we have to reschedule our album release: it will be now on JUNE 5th please stay safe everyone. (longer explanation in the screenshot ) pic.twitter.com/G7peAzOjlp

— Hinds (@hindsband) March 24, 2020
Hinds have been quarantined in Spain since the country went into lockdown, and spoke to Best Fit last week about how the pandemic affects them as musicians. Ana Perrote told Best Fit, "Obviously it affects every tour as nowadays every band has to tour their music, like it's just the way it is to get money or attention or to just have fun. Obviously it's now the opposite of what we should be doing so it's a little bit frustrating and the uncertainty of not knowing what's gonna happen and releasing an album right when this is exploding, so it is scary and at the same time, what annoys me the most is like, well, we could be doing an acoustic [performance], like we were thinking [of doing] a livestream recording of whenever we release the album, even that means the four of us have to meet, which we can do because it's work but then we're like the anti-isolation people. It's annoying that we can't even do an acoustic [set] together as the whole thing of Hinds is like unity and everyone together, and this is the total opposite."
So far Hinds have shared three singles from the LP - "Come Back And Love Me", "Good Bad Times" and "Riding Solo".
Hinds will now release their
The Prettiest Curse
album on 5 June via Lucky Number, and it's
available to pre-order now
. They've also rescheduled their forthcoming tour dates, and will play London's Electric Ballroom on 23 September.
Find out more
.
Get the Best Fit take on the week in music direct to your inbox every Friday