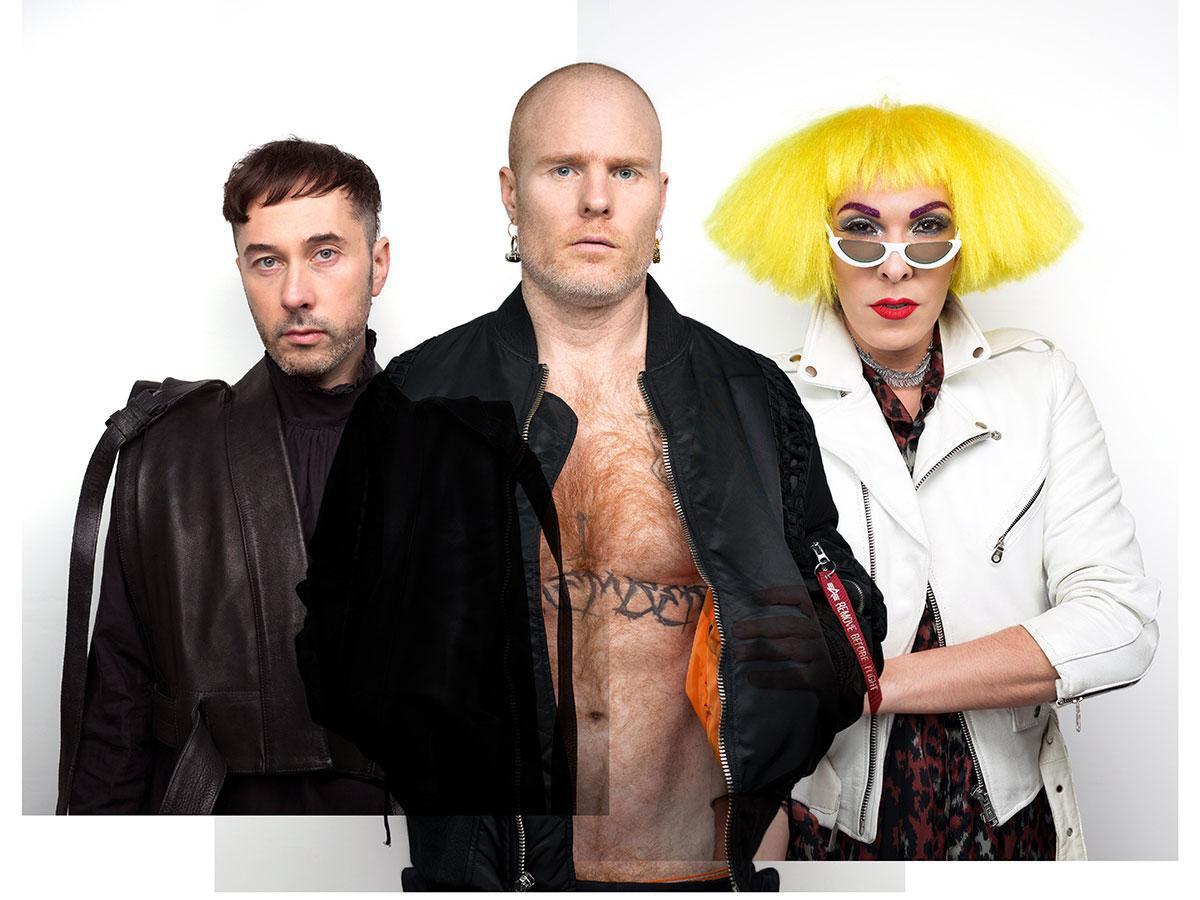 Hercules and Love Affair join forces with Rouge Mary for industrial house number "Rejoice"
"Rejoice" is the latest preview of upcoming album Omnion - we've already had a Sharon Van Etten collab/the title track, "Controller" (featuring The Horrors' Faris Badwan), and "Fools Wear Crowns". Omnion is the follow up to Andy Butler & Co.'s 2014 LP The Feast Of The Broken Heart.
"The lyrics to 'Rejoice' were written in a day," explains Rouge Mary in a statement. "It's so obvious when you look around, that we all have so many reasons to be sad and we are so used to complaining about sticky situations. So much that we forget the ancient secret. 'Rejoice' highlights the importance of gratitude and the power of positive thoughts. 'Smile though your heart is aching,' Charlie Chaplin once said. I interpret it in a very powerful way, with a belting voice to symbolize the urgency of the message. I feel this song is like a solution to face problems of all kind. Could it be coffee for the ears? I don't know, but for sure, it truly is an ode to positivity."
Tracklist:
Omnion (ft. Sharon Van Etten)
Controller (ft. Faris Badwan)
Rejoice (ft. Rouge Mary)
Are You Still Certain?" (ft. Mashrou' Leila)
Running (ft. Sisy Ey)
Fools Wear Crowns
Lies (ft. Gustaph)
Wildchild (ft. Rouge Mary)
My Curse & Cure (ft. Gustaph)
Through Your Atmosphere (ft. Faris Badwan)
Epilogue (ft. Gustaph)
Omnion is out 18 August via Big Beat.