First up, Bergen's Great News - already a Best Fit Norwegian favourite - bring along their hazy synthy indie rock. We've said of the trio that they're "keen on big choruses and unafraid of a guitar jangle", and perhaps they'll tell us a bit more about solariums.
Danish artist Yangze started out playing as part of fellow Danes Liss, Goss and Soleima's live setup but now records fascinating electronic pop music which refuses to be pigeonholed. A bit of a shadowy figure, but perhaps we'll learn a bit more about the musician at The Lexington.
Finally, there's the superbly-monikered Swedes Steve Buscemi's Dreamy Eyes. We've alread praised the indie-dance foursome's "reverb and good vibes" and there's little doubt the band will light up the stage come the end of this month.
We'll see you there, yeah?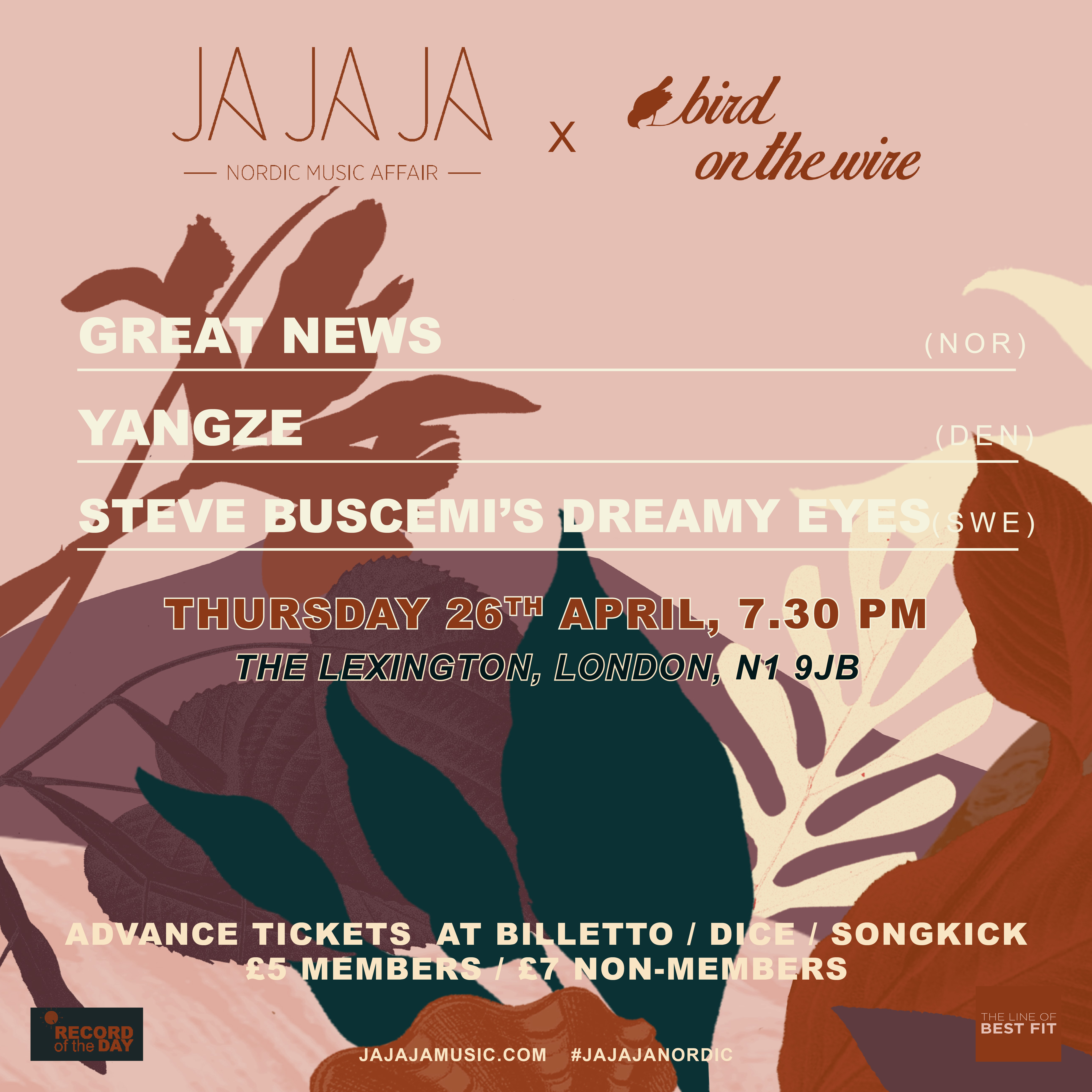 Tickets for Great News, Yangze and Steve Buscemi's Dreamy Eyes are on sale now via Biletto. You can sign up here to become a member for discounted tickets, free merch and other Nordic delights.