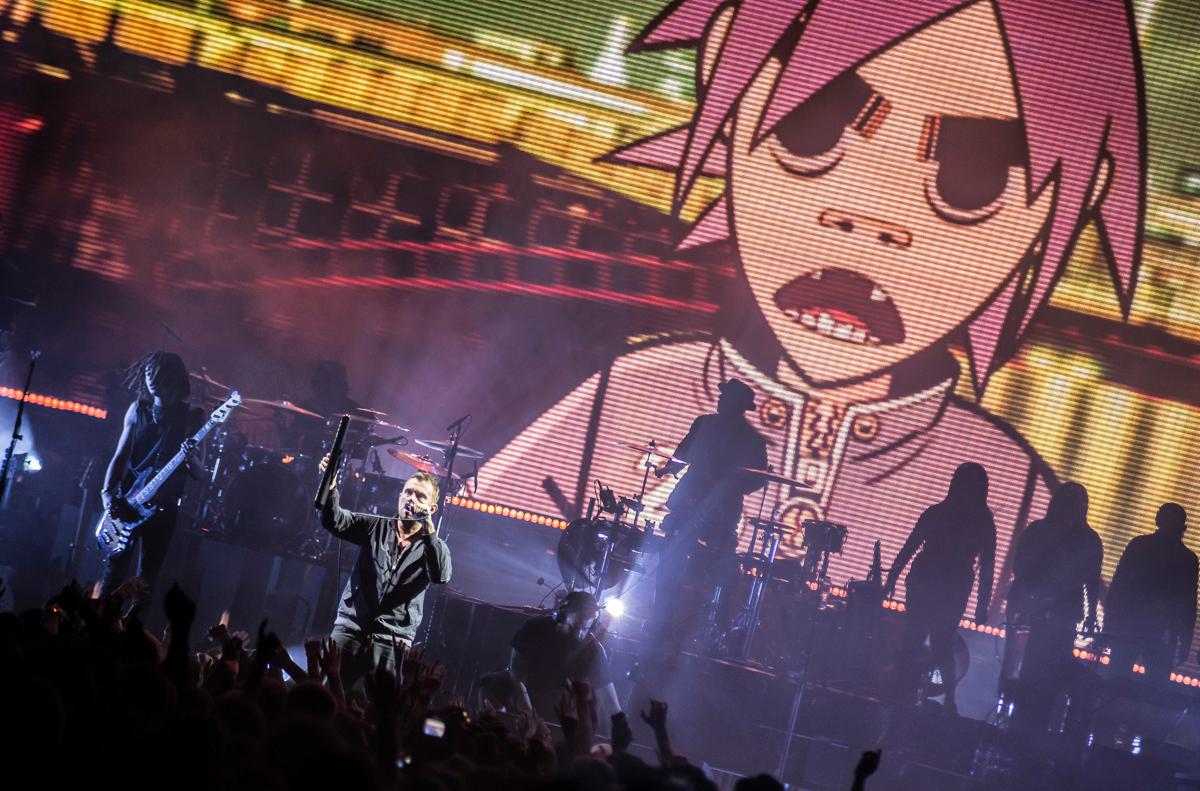 Gorillaz are releasing a new collaboration with slowthai and Slaves this week
The band and collaborators are yet to announce the single landing later this week, but when searching the collaboration on Google, a BBC page description reveals that the single will be Annie Mac's Hottest Record on Thursday (30 January).
Gorillaz's new single title is yet to be revealed, but will be their first new release since 2018's The Now Now album.
It'll also be slowthai's first feature since linking up with Rico Nasty, ICECOLDBISHOP, and Take A Daytrip on "Lighthouse", and Slaves' first collaboration since releasing their The Velvet Ditch EP last summer.
Annie Mac will premiere Gorillaz's new single with slowthai and Slaves on BBC Radio 1 this Thursday (30 January) as her Hottest Record.