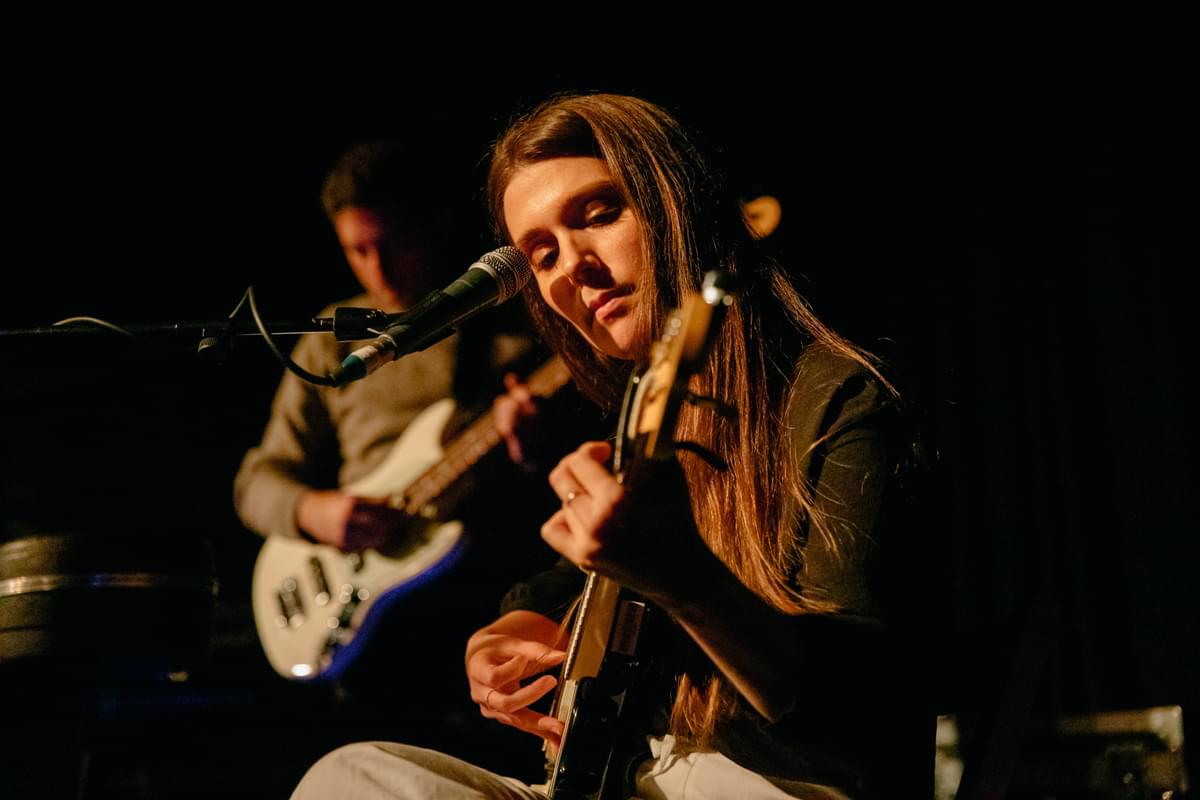 Gia Margaret, Little Simz, and Du Blonde among 120 new additions for The Great Escape 2019
Anna Calvi, Arlo Parks, Charly Bliss, Ellis, Flamingods, Jaykae, Our Girl, and Rosie Carney have also joined the festival line-up for the festival in May.
The new additions join the likes of Maisie Peters, AJ Tracey, girl in red, Self Esteem, Jockstrap, Squid, Hand Habits, and more.
The Line Of Best Fit will return to the festival as an official partner for a ninth consecutive year with full details on our stage line-up to be revealed soon.
Full list of new additions to TGE2019:
404
5K HD
A. Swayze & the Ghosts
Aaliyah Esprit
Aaron Smith
Alex Lahey
Amahla
Anna Calvi
Annabel Allum
Another Sky
Arlo Parks
Ava Wild
Awate
Ayy
Bad Child
Balcony
Bang Bang Romeo
beatbaby
Big Society
Big Wild
Bike
Black Peaks
Black Sea Dahu
CAAMP
Charly Bliss
chkbns
Classic Yellow
Conan Gray
Confidence Man
Dead Posey
Doe
Donna Missal
Drinking Boys and Girls Choir
DrowningBoy
Du Blonde
Ellis
EUT
Fata Boom
Ferris & Sylvester
Flamingods
Fogh Depot
Frank Carter & The Rattlesnakes
FUR
Future Bubblers Sound System
Gaffa Tape Sandy
Gender Roles
GGAllan Partridge
Gia Margaret
Graham Van Pelt
Injury Reserve
Inner Wave
IOTA
itoldyouiwouldeatyou
Jambinai
Jaykae
John J Presley
Julia Bardo
Kayla Painter
KEYAH/BLU
Kiran Leonard
Kobi Onyame
Lady Bird
Leifur James
Leisure
Liam van Ryn
Liela Moss
Liily
Lion
Little Simz
Long Tall Jefferson
Loraine James
Lucidvox
Lyle
M Huncho
MarthaGunn
Mia Blankson
Miink
Mini Mansions
Miraa May
Mosa Wild
Mother Mother
No Party for Cao Dong
NuTribe
Oh Brother
Oh Land
OK Button
Oli Fox
Orchards
Our Girl
Pigs Pigs Pigs Pigs Pigs Pigs Pigs
Piroshka
Pixx
Pom Poko
Projector
Rachel Chinouriri
Red Rum Club
Retiree
Rosie Carney
Saint Agnes
Shortparis
Shunaji
SILVA
Snotty Nose Rez Kids
Some Sprouts
Still Woozy
Surfbort
Sydney (Live show)
Ta'Shan
Tebi Rex
Tess Parks
The Amazons
The Dawn of MAY
The Estevans
The Murder Capital
The Mysterines
The Ninth Wave
The Pier
The Rhythm Method
Tourist
Trash Hawks
TrueMendous
Upsahl
Warming
Wovoka Gentle
Get the Best Fit take on the week in music direct to your inbox every Friday