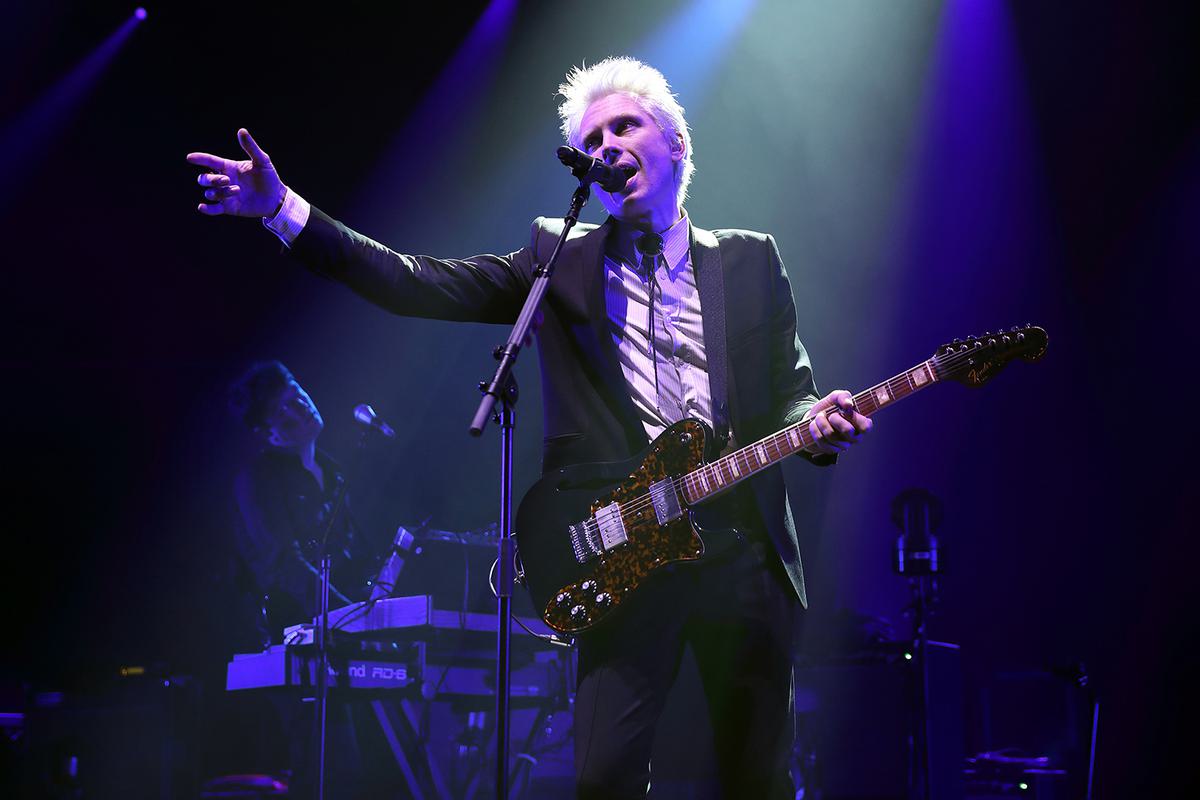 Franz Ferdinand close UK tour at a packed-out, sweaty Brixton Academy
With freshly dyed blonde hair and a sharp black suit, singer Alex Kapranos lead out Franz Ferdinand for the final date of their UK tour on Saturday night (February 24). Following the departure of guitarist Nick McCarthy, and with new member Julian Corrie, it's a fresh line-up that's greeted by a packed out Brixton Academy.
Playing tracks spanning across the group's five records, including several from new album Always Ascending, Franz Ferdinand demonstrated exactly how they've managed to enjoy such longevity: an ability to get people moving. Brixton was hot and full of energy. After the set was over, you would've been hard-pressed to find a face that didn't have beads of sweat trickling down.
"I do feel lucky. I feel lucky to share this music with all of you, and I feel lucky to share this stage with two incredible bands," Kapranos said, referencing the two support acts, Meggie Brown and The Strokes' Albert Hammond Jr., who were warmly received. Apart from this tribute, talk was kept to a minimum, with the group preferring to squeeze as many tracks as possible into their ninety-minute set. While most of the crowd were happy to pogo along to almost the entire performance, it was, of course, 'Take Me Out' which saw the 5000-strong Brixton burst into dance.
Franz Ferdinand's new album, Always Ascending, is out now.
Franz Ferdinand played:
Always Ascending
The Dark Of The Matinée
No You Girls
Paper Cages
Do You Want To
Lazy Boy
Glimpse Of Love
Walk Away
Jacqueline
Finally
Michael
Slow Don't Kill Me Slow
Take Me Out
Ulysses
Encore:
Feel The Love Go
Love Illumination
Huck & Jim
This Fire