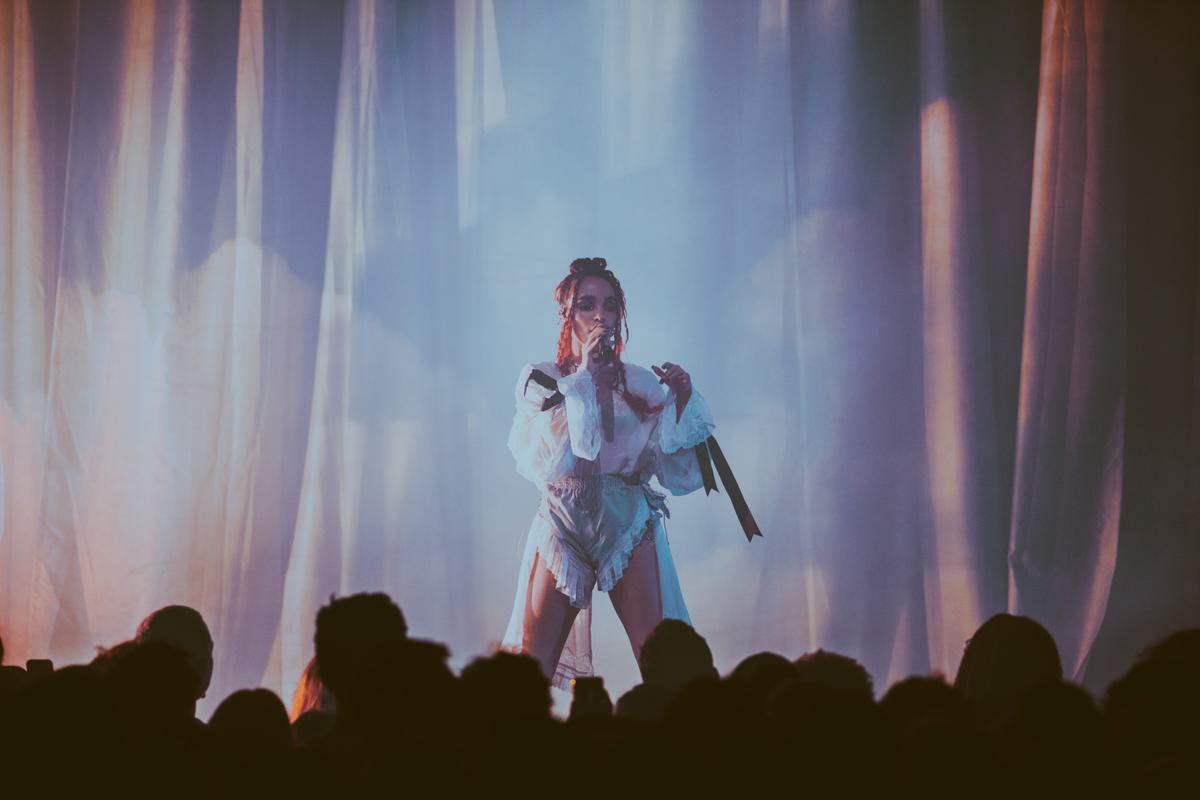 FKA twigs says she made a "whole" album during quarantine
FKA twigs has revealed that she spent her time during lockdown creating a new album.
Back in May, FKA twigs teased fans that she "might" make a mixtape to follow up her 2019 album MAGDALENE.
It's been five months since that, and over the weekend she took part in GRAMMY Museum's Programs at Home series with moderator Scott Goldman.
She told Goldman that at the start of the pandemic she struggled to find her rhythm, and revealed, "But I ended up, in actual fact, making a whole album in quarantine."
Expanding on the album, FKA twigs said, "I just decided one day. It was maybe 1/3 of the way through and I just said 'you know what, I'm just gonna make an album', and I just went and did it. It was really amazing because I worked predominantly with an amazing artist and producer called El Guincho, and I did the whole thing with pretty much all of the collaborators over FaceTime."
FKA twigs continued, "I was working with people I'd never met and we did the whole thing over FaceTime and it was great because I couldn't go in the studio at the beginning so I was getting beats and write melodies in the day with Pablo, who is El Guincho, and then in the night I would call some of my friends in America that make music and I would have a glass of wine and chill and write lyrics and talk about what the songs are about over FaceTime with friends in another country, so I was able to work through the day and through the night, all on my phone."
"I had a really brilliant time," FKA twigs added. "I think in some ways my physicality suffered a bit as I wasn't able to train as much as I usually do. But I started learning the piano and I can read music now, which is good."
Back in August FKA twigs featured on 645AR's "Sum Bout U" single.
The full GRAMMY Museum Program at Home episode with FKA twigs is available to watch now at
watch.grammymuseum.org
.