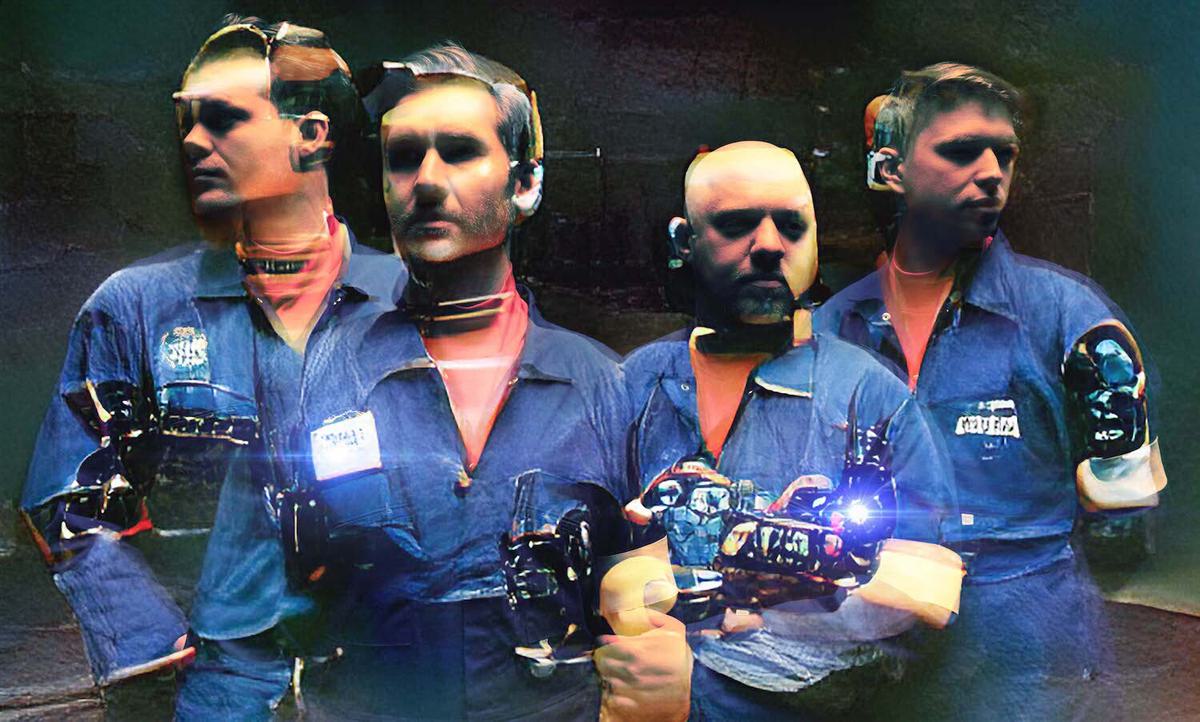 Everything Everything share new single "Teletype"
Everything Everything have unveiled new single "Teletype" as the second preview of their forthcoming album Raw Data Feel.
After announcing Raw Data Feel with the lead single "Bad Friday" last month, Everything Everything have delivered a second cut from the record titled "Teletype".
Everything Everything say of the new outing, "This song began in a very experimental way, with Alex and Jon sampling voice and guitar then putting it through a process that randomised each chord in a chaotic and glitchy rhythm. A very direct song, straight from the heart, with a fresh new openness that we felt was a good scene-setting for the record."
They add of the video, which was created by the band's Jonathan Higgs, "The video consists of human faces that were completely generated by AI, singing the song. It also includes several grotesque experiments that didn't work, where the machine thought it was making a person but failed."
Raw Data Feel will follow 2020's Re-Animator and is produced by Everything Everything guitarist Alex Robertshaw, and Tom Fuller.
Some of the lyrics, song titles and artwork on Raw Data Feel were assisted by an A.I. programme that was fed information including terms and conditions of LinkedIn, the epic poem Beowulf, 400,000 4Chan posts and the teachings of Confucius.
"Teletype" is out now. Everything Everything's
Raw Data Feel
album will arrive via Infinity Industries / AWAL on 20 May, and is
available to pre-order now
.