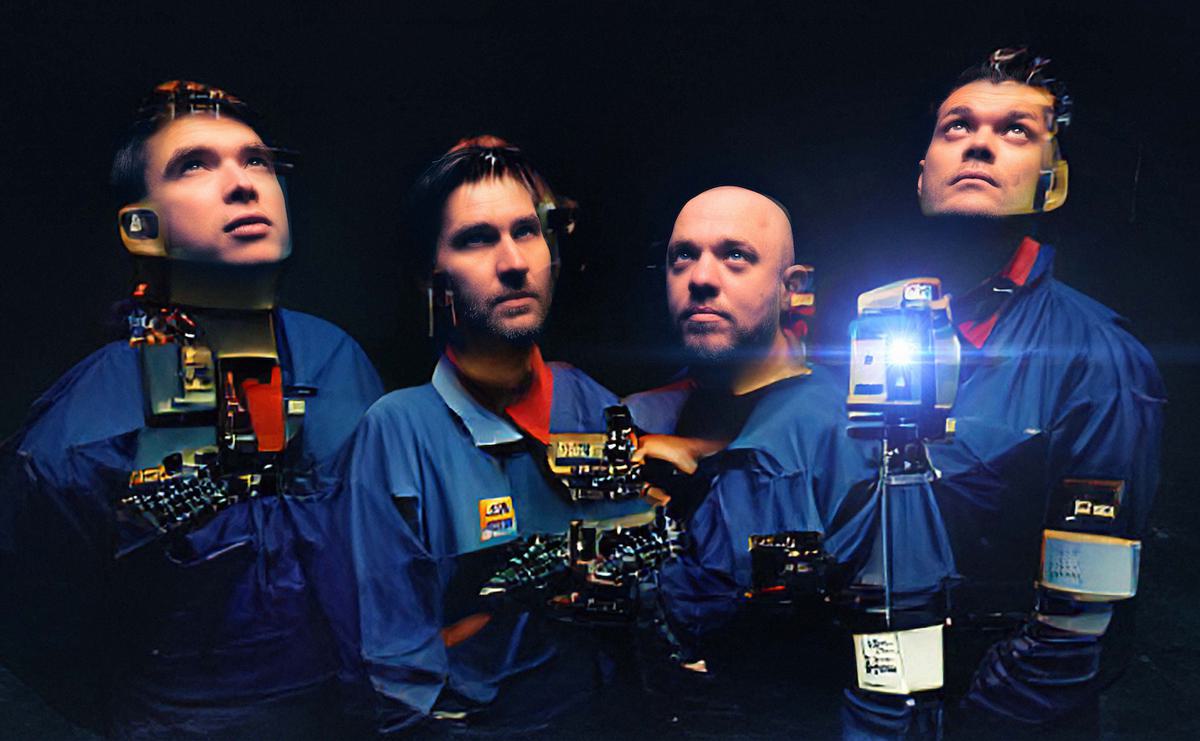 Everything Everything announce new album with lead single "Bad Friday"
Everything Everything have returned with news of their forthcoming album Raw Data Feel, and have unveiled new single "Bad Friday" as the lead outing.
"Bad Friday" is the group's first new material since "Mercury & Me" landed in June last year, and arrives with a video co-directed by Kit Monteith and Everything Everything's Jonathan Higgs.
Higgs says of the release, "This song is about being a victim of violence, explaining it away through the gauze of a 'crazy night out'. We wanted the video to have a monochrome Ink Spots classicism to it, disrupted by elements of A.I.-generated imagery. This reflects the approach to writing and producing the song - the minimalistic combined with the surreal and disorientating."
>
The new single will feature on Everything Everything's upcoming album Raw Data Feel, which will follow 2020's Re-Animator and is produced by Everything Everything guitarist Alex Robertshaw and Tom Fuller.
Some of the lyrics, song titles and artwork on Raw Data Feel were assisted by an A.I. programme that was fed information including terms and conditions of LinkedIn, the epic poem Beowulf, 400,000 4Chan posts and the teachings of Confucius.
As well as announcing their new album, Everything Everything have announced a limited edition lyric book titled CAPS LOCK ON: Lyrics + Debris 2007-2022, which will also include previously unseen images, chord sheets, set lists and more.
Tracklist:
Teletype
I Want A Love Like This
Bad Friday
Pizza Boy
Jennifer
Metroland Is Burning
Leviathan
Shark Week
Cut UP!
HEX
My Computer
Kevin's Car
Born Under A Meteor
Software Greatman
"Bad Friday" is out now. Everything Everything's
Raw Data Feel
album will arrive via Infinity Industries / AWAL on 20 May, and is
available to pre-order now
.