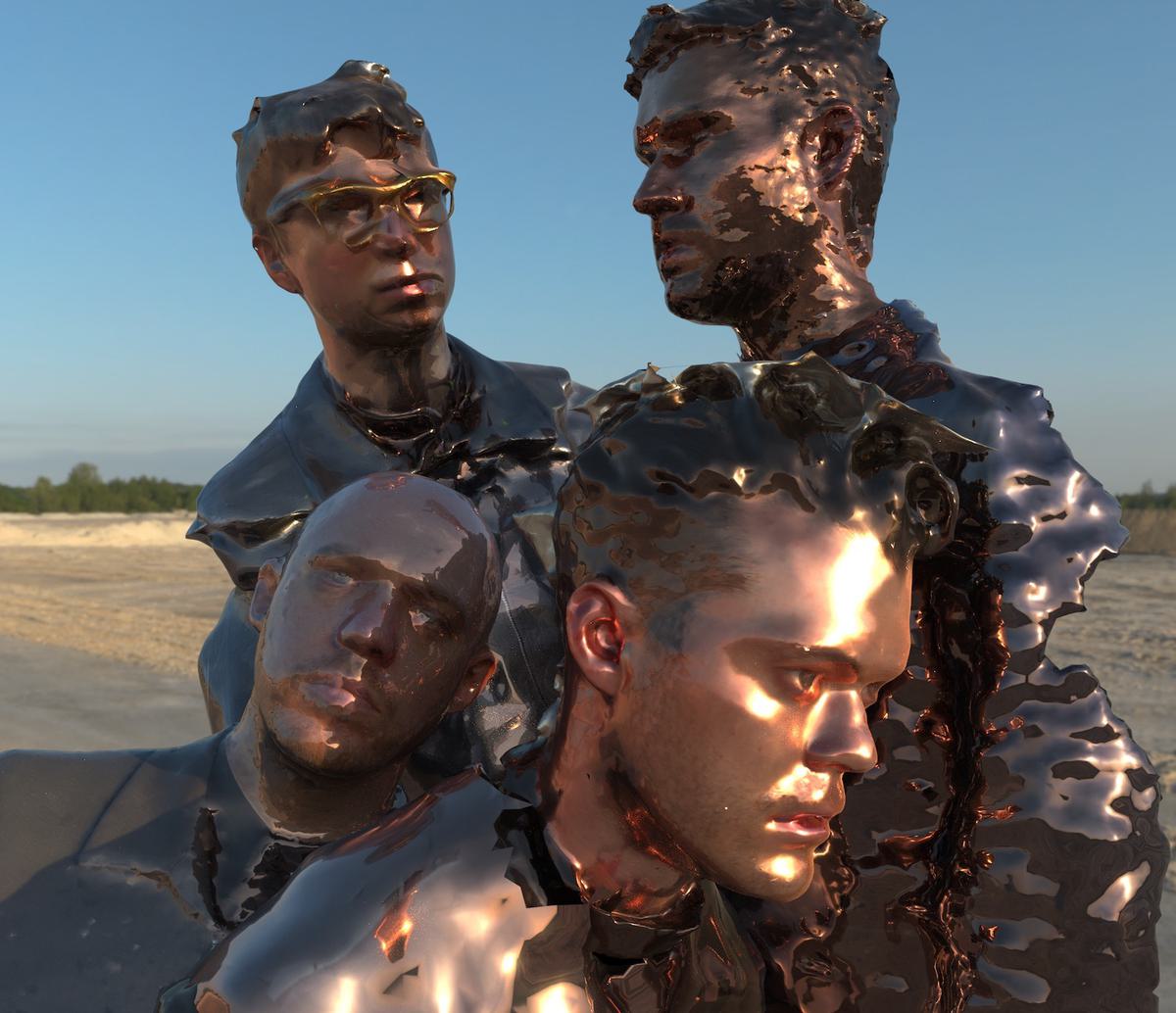 Everything Everything say "proximity is important" about upcoming Passport: Back to Our Roots show
When speaking to Best Fit about the Passport: Back to Our Roots intimate gig series, Everything Everything bassist Jeremy Pritchard said, "proximity is important to the atmosphere of these place events".
Last week, an intimate gig series called Passport: Back to Our Roots was announced. Everything Everything, Ash, Elbow, Public Service Broadcasting and The Slow Readers Club have been announced so far, and will perform one-off shows at grassroots music venues in the UK.
The dates haven't been confirmed yet, as the shows will only take place once social distancing restrictions are eased at indoor shows.
Entries to shows will be decided via a prize draw. Fans that donate a minimum of £5 to the CrowdFunder (which launched on 17 August) can decide which prize draw they want to enter (there's one for each gig), and if chosen fans can take one guest to the show with them.
On top of that, the Passport: Back to Our Roots show series is for a great cause. 80% of all money raised will go directly to Music Venue Trust, who will give half of the money to the host venue and the other half to their #saveourvenues campaign. The final 20% will go to Inner City Music.
ENTER PRIZE DRAW!@elbow / @nightanddaycafe@e_e / Esquires@PSB_HQ / @amershamarms@slowreadersclub / @thetradesclub @ashofficial / @sneakypetesclub

>>> https://t.co/ZCQVKTjLUS#saveourvenues #backtoourroots @musicvenuetrust @bandonthewall @crowdfunderuk @irwinmitchell pic.twitter.com/SDqTpQOezI

— Passport: Back to Our Roots (@passportgigs) August 17, 2020
Best Fit spoke to Everything Everything bassist Jeremy Pritchard about their upcoming show at Bedford's Esquires. Check out the Q+A below.
BEST FIT: The gig is for a great cause and you must be excited to play live again. what does the show mean to you?
Jeremy Pritchard: It means exactly that really - a chance to support something we're passionate about, which is protecting the UK's grassroots music venues network, and just to play music to real people in real life again."
I read that the Esquires venue owner said you had chosen to play there specifically, what made you decide to support that venue?
At the beginning of any album cycle, at the stage where we're still working out how the new songs work live, we'll look around the country for one or two smaller gigs to experiment before we take it into bigger rooms and festivals. We tend to look for places we haven't visited before and we had Esquires slated for our first Re-Animator show in March. Obviously that got Corona'd, so it was nice to put it back in the diary for next year. It feels like exactly the sort of gig we'd have done ten years ago but actually never had the chance to. Back to our roots!
Grassroots venues are so important for the music industry, have you got any particular fond memories from playing independent venues?
Yeah, literally hundreds. It's hard to narrow it down. The basic memory is dipping into different scenes and communities and being welcomed by them, learning from them and learning our craft as we went.
Have you seen what the indoor social distanced gigs look like? If so, have you got any thoughts about them and how it'll compare to the Bedford gig without a social distanced audience?
It doesn't look like that much fun. It's better than nothing but proximity is important to the atmosphere of these place events. Having said that, some of my favourite gigs I've ever attended as a punter in smaller venues had only a few dozen people in. But everyone wants to play to a full house!