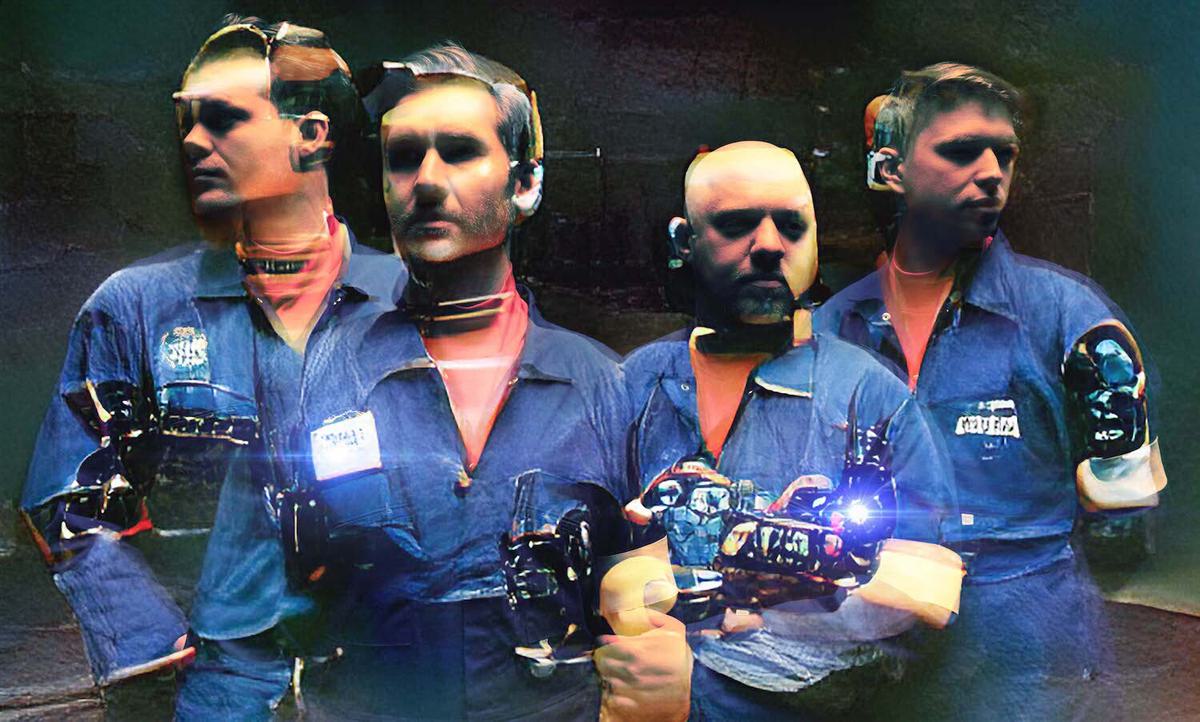 Everything Everything preview new album with third single "I Want A Love Like This"
Everything Everything have delivered a third preview of their Raw Data Feel album titled "I Want A Love Like This".
"I Want A Love Like This" arrives with a Kit Monteith-directed video, and will feature on Everything Everything's upcoming album with earlier outings "Teletype" and "Bad Friday".
Everything Everything say of the new single, "This song started as a challenge Alex set Jon to demo a "4-chord banger" that he could put through a particular rhythmic processor on his home-made modular synthesiser. It's another very instinctive and impulsive composition, talking about a new relationship and a feel of optimism and possibility."
Raw Data Feel will follow 2020's Re-Animator and is produced by Everything Everything guitarist Alex Robertshaw, and Tom Fuller.
Some of the lyrics, song titles and artwork on Raw Data Feel were assisted by an A.I. programme that was fed information including terms and conditions of LinkedIn, the epic poem Beowulf, 400,000 4Chan posts and the teachings of Confucius.
"I Want A Love Like This" is out now. Everything Everything's
Raw Data Feel
album will arrive via Infinity Industries / AWAL on 20 May, and is
available to pre-order now
.