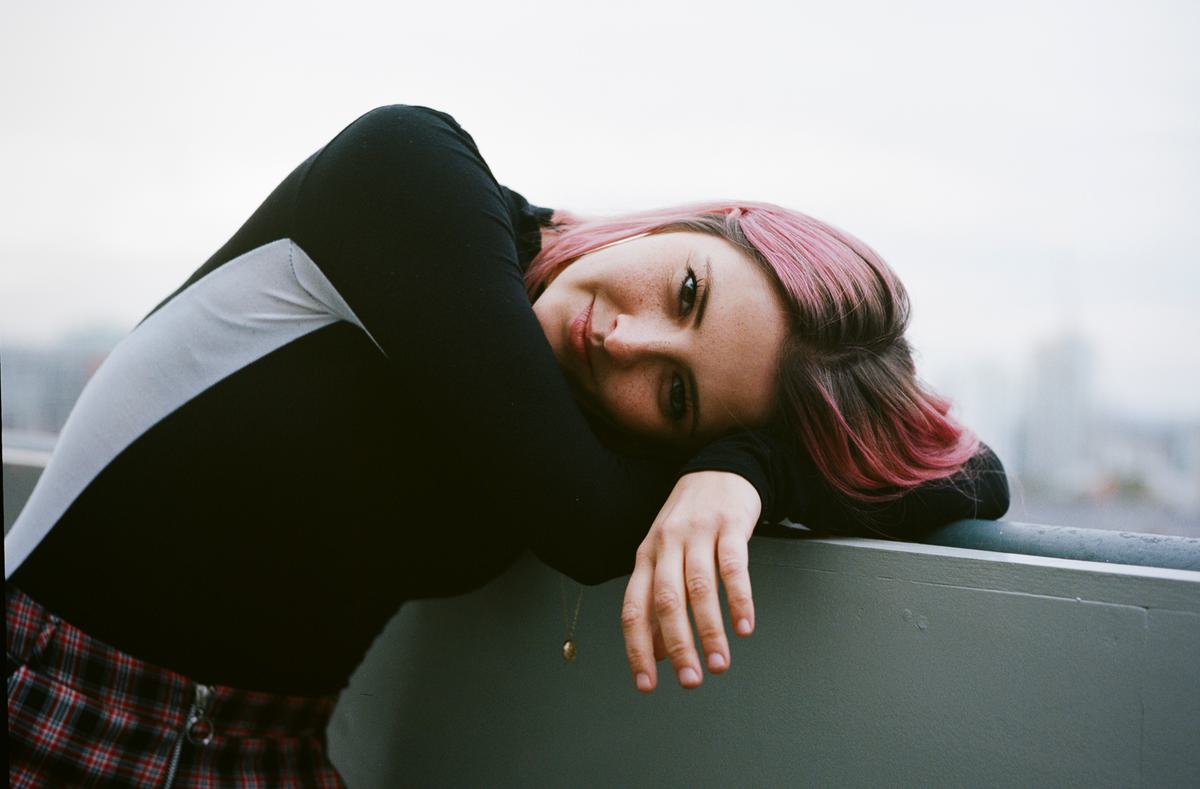 Emily Burns is ready to kick off 2019 with a tonne of energy
Seven Scenes From The Same Summer, the British artist's debut mini-album is packed with honest accounts of loss and love filtered through the prism of British youth in the 21st century. The XXL-sized doses of intimacy and personal reflection are tempered with unbridled pop hooks, with Burns making even the saddest sentiments sound sugary sweet. At 23 the Scotland-born, Warwickshire-raised force has already gained a wealth of experience, from performing at a "rowdy boozer" with her pa to working after-hours on her music at Abbey Road when she clocked off from her reception job at the studio, and it shows through in every single song she puts out into the world.
Check out bona fide belter "Damn Good Liar" below, and get acquainted with Burns in our Q&A afterwards.
Could you introduce yourselves for us please?
I'm Emily Burns and I write and sing songs about my life.
What do you try to do with your music and how do you achieve this?
Whilst my songs are really personal to me, I try to write lyrics that other people can relate to, so that when they listen, it takes them back to a time or place when they felt the same. I also am hoping to just make people happy… without sounding super cheesy, I want people to be able to put my music on and have a great time listening to it. That's the goal.
Can you tell us what musical and non-musical influences have shaped your sound?
I grew up in a family home where music was always playing. My parents were always jamming to The Eagles or Elton John or Fleetwood Mac (to name just a few), so I think music and strong songwriting were drilled into me from a really young age. I started playing guitar around age eight and I fell in love with the likes of Newton Faulkner, Jack Johnson, and Corinne Bailey Rae, and I was inspired to start writing songs myself. Then as I grew up I started listening to a lot of R&B and soul music, and I really think that's influenced the melodies I write and love today.
What should people expect from your Five Day Forecast Show?
I'm so buzzing about this show, I'm ready to hit that stage with a tonne of energy so I hope people come ready to dance and sing along with me. It's gonna be a lot of fun.
What are you working on now/next?
I have some singles lined up that I truly believe are the best songs I've written yet, so I'm very excited to release them in the New Year! I've also just announced that I'll be heading on my own headline UK tour in March so I'm working on getting that sounding and feeling great. Other than that, I'm constantly writing and getting new music together. I feel like I've found a really cool group of producers and writers that I love working with now, so I think things are in a good place!
How is 2019 shaping up? What are you looking forward to next year?
2018 has been an absolute whirlwind for me… the response to my debut mini-album has been completely overwhelming and I'm now more excited than ever for what's next. I can't wait to put the new tracks out, play loads of festivals and hopefully even venture outside of the UK for a few more shows.
Emily Burns plays our new music festival on 14 January with Millie Turner, Déyyess, and Call Me Loop at The Lexington, London.
Tickets are on sale now.