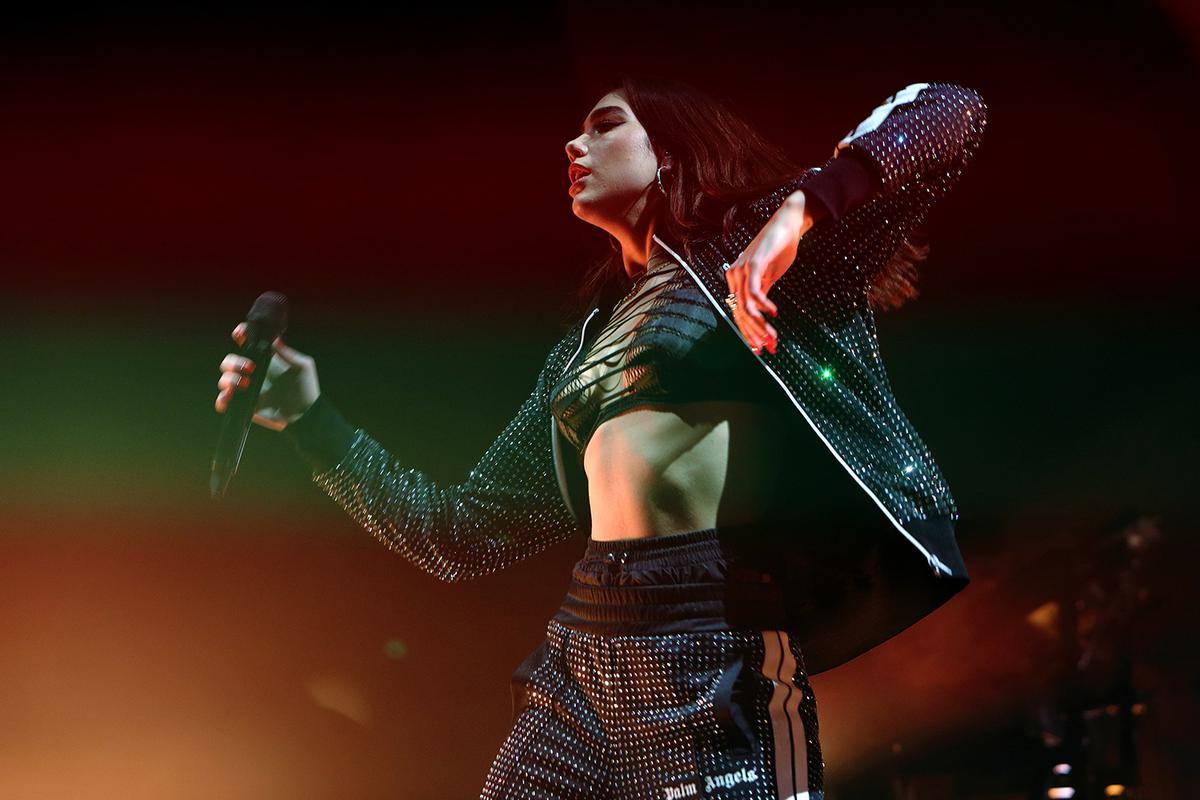 Dua Lipa says new music is coming soon
Dua Lipa has teased fans by revealing new music is "coming soooooooooooon".
After confirming last month that Future Nostalgia b-sides are "on the way", Dua Lipa has further teased fans by confirming new music is on the way.
Last night (1 February) on Instagram, Dua Lipa celebrated "Levitating" reaching number five on Billboard's Hot 100 Chart, writing, "Levitating is TOP 5 in the US."
Dua Lipa added, "new music coming soooooooooooon."
View this post on Instagram
Although she hasn't provided a release date for her Future Nostalgia b-sides, it does look like it'll be landing over the next couple of months, as the one-year anniversary of Future Nostalgia takes place in March.
In recent months Dua Lipa has collaborated with Miley Cyrus on "Prisoner", appeared on the Studio 2054 remix of "Real Groove" with Kylie Minogue, and got her own Fortnite emote. She also revealed in November last year that she's collaborated with FKA twigs on a song.
Last August Dua Lipa followed up her second album with
Club Future Nostalgia,
created alongside The Blessed Madonna.